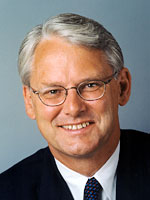 The B.C. government says its current policies will take it almost three-quarters of the way to achieving its climate change targets.
But that's based on the assumption that those policies --some of which are still pretty sketchy --will get the tricky bits right once the sketchy bits are all filled in.
Take cap and trade for instance. B.C. is part of the Western Climate Initiative. The group, made up of three Canadian provinces and seven U.S. states, plans to create an emissions-trading system that will set limits on the amount of greenhouse gases polluters can spew. Details on what it might look like will come out this fall.
Problem is, such schemes are very complicated. A lot can go wrong.
Design the system well and history suggests emissions will go down substantially. Design it poorly and they won't go down so much.
Which brings us to the claim that the government's announced policies, including cap and trade, will cut 73 per cent of the emissions required to meet the provincial targets.
The government's Climate Action Plan contains the results of some independent computer modelling done by a firm headed by Simon Fraser University environmental economist Mark Jaccard. The model assumes that cap and trade will drive up the cost of emitting carbon dioxide (and equivalent greenhouse gases) to $50 by 2016 and $150 by 2026.
If cap and trade produces those costs for carbon and the government's other climate change policies work according to plan, B.C. will be 73 per cent of the way toward hitting its climate change goals, the model predicts.
'A number of assumptions'
"The modelling makes a number of assumptions about what policies will look like," said Matt Horne of the Pembina Institute. "They have a functioning cap-and-trade system in there for example.
"You need to do that to do this exercise, no question about it, but... there's a whole bunch of questions about what that system will look like."
The key, Horne said, is "making sure the actual system design lives up to the assumptions of the model."
That's not a critique of the model, he stresses. Horne, a former student of Jaccard's who helped write a Pembina Institute analysis of government emissions policies, said he agrees with the 73 per cent figure --as long as the real-world policies live up to the numbers that went into the model.
The action plan estimates that, to reach its legislated target, B.C. has to get its annual emissions down to 46 million tonnes by 2020. The policies announced so far, including cap-and-trade, the carbon tax and energy efficiency incentives, are forecast to get us to 55 million tonnes.
That leaves a gap of nine million tonnes.
But that might change, depending on... well, depending on a whole bunch of things. As the action plan says:
"The assumptions we make about energy prices, population growth, and economic activity influence what kinds of cars and homes people are likely to buy and what technologies will be developed. This in turn has a significant impact on levels of greenhouse gas emissions."
Oil: up, up and away?
Jaccard's model assumes an oil price of US$85 a barrel -- considerably lower than the current price of about $144.
The $85 figure is based on various long-term forecasts. If they turn out to be wrong and the price of oil stays around $120 for the next decade, hitting B.C.'s emissions targets becomes a lot easier -- higher oil prices will force emissions down so that the nine-million-tonne gap will drop to five million tonnes, according to the computer model.
The Pembina Institute's Horne said the action plan could underline what a wide array of policies and actions are required to cut emissions.
"Given where the debate's at today, it's a fairly positive piece in that it brings a bit of a richer context to what has been a very carbon-tax-focused debate," he said.
Figuring out how to plug the nine-million-tonne gap will be up to the government's climate action team, which is expected to report at the end of July on further ways to cut emissions.
Suzuki expert: 'Bold' but more to do
Ian Bruce, of the David Suzuki Foundation, agreed that well-designed policies are crucial. Among other things, that means designing an effective cap-and-trade scheme, he said.
"We recognize that B.C. has taken a bold step forward but the plan's not perfect and there are some significant areas that need more work," Bruce said.
Bruce said the plan is a model that Ottawa and the other provinces could well follow. But some B.C. government policies work against the climate goals, he said.
He called for a gradual end to subsidies to the oil and gas industry, saying that removing subsidies would give the industry a greater incentive to reduce the environmental costs of polluting.
The government should also require EnerGuide 80 energy efficiency standards on residential construction and renovations, Bruce said. And he said it needs to do a better job of protecting old-growth forests, peat-lands, grasslands, and wetlands, which absorb and store greenhouse gases.
Bruce also called on the province to ramp up investment in transit, so that communities around the province have a stable and reliable source of funding.
The current explosion in the price of crude "highlights how vulnerable our communities are to rising oil prices," Bruce said. "And one of the reasons why we're so vulnerable is because we haven't made investments in public transit or designed our communities to be more walkable and more transit friendly."
He said the government needs to move aggressively to expand bus service around the province, especially outside of metro areas. Transit figures show that the bus is the foundation of the system -- and investments in buses pay off quickly, compared to large capital schemes like SkyTrain, he said.
Related Tyee stories: