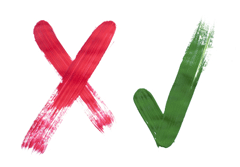 The British Columbia government has budgeted $1.5 million to help spread information about the Single Transferable Vote system, which voters will have their say on in a referendum to be held with the May 2009 election.
There is $500,000 each for a "yes" and a "no" campaign, said a spokesperson for the Ministry of the Attorney General. Two-thirds of the money will be available in the 2008-2009 fiscal year. There is also $500,000 for an office in the Attorney General's ministry to provide neutral information.
"It's more than I expected they'd fund," said Bruce Hallsor, the president of Fair Voting BC. The group supports voting reform and will likely be among those applying for funding. "It won't allow for big media penetration. We'll go away and work with it and see what we can do."
Bill Tieleman, who helped co-ordinate the Know-STV campaign in 2005, said, "Any funding is better than what happened last time . . . . Compared to the $10,000 we spent last time, half a million is a lot of money." Still, it won't go far during a campaign, he added.
The amount budgeted is "important," said Dennis Pilon, a University of Victoria political science professor. "It's something . . . Is $500,000 enough? In today's media environment it's certainly not going to buy many ads. At least not on television, which is where people are."
Money may help 'no' more: prof
Giving the groups money to spend may not help the "yes" side, said Pilon, author of The Politics of Voting: Reforming Canada's Electoral System. "The fact that there's any money in a sense favours the 'no' side," he said. "The 'no' side has no broad-based public support."
During a 2005 referendum on STV, "yes" and "no" sides came up with their own funding. The Yes to STV campaign raised $51,829 from a wide range of sources. The anti-reform group Know STV raised $10,715. Their seven donors were almost all people listed as members on their website.
While the "yes" campaign found support from a strong grassroots movement, Pilon said, the "no" campaign was run by a handful of political insiders. "Last time they had a difficult time coming up with money. This time they're being handed money."
Giving the campaigns money may not lead to a more informed electorate, he said. During the last B.C. referendum the "no" side was "unscrupulous" in how it presented the issue, he said, adding the campaign spread misinformation about what was proposed and how similar systems work elsewhere.
"The most important thing is people make an informed choice," he said. "What they need to know is what kind of democracy will we get with this change. I don't think a debate format will be effective in this case." It would be better to give the neutral office a lot more money, he said.
Tieleman doesn't see the funding favouring one side or the other. "They'll have five times more money than they had and we'll have 50 times. I don't know that translates to any advantage."
'Defeat by stealth'?
It is as yet unclear how the money will be distributed.
The government will have a hard time finding a fair way to distribute the money, said Tieleman. "There's lots and lots and lots of questions," he said. Would the money go to one large committee on each side or lots of little ones? Would people have to apply? Do they have to have registered societies? How will they be held accountable for how they spend the money? What will be the criteria? How do you make sure it's fair?
"I strongly suspect the government has no idea what they're getting into on this one," he said. "I really don't think they know what they're doing yet."
A spokesperson for the Attorney General ministry said it will be up to Elections B.C. to distribute the funding.
But Linda Johnson, the deputy chief electoral officer with Elections B.C., said the agency is waiting for the government to pass legislation saying how it will work. "That hasn't been established yet, as far as I know," she said. "We want to see what the house directs this office to do."
Elections B.C. has asked to have the legislation put in place as early as possible, she said, and hopes it will happen during the current spring sitting of the house.
"It has to happen this session," said UVic's Pilon. "If they wait until the fall, that's too late . . . . We've got to get the media and people noticing this now."
The government might have its own reasons to delay, he added. "The longer they wait the more it looks like defeat by stealth. This is a way of trying to deep six the process."
In 2005 premier Gordon Campbell promised the second referendum after a vote on STV gained 58 per cent support but fell short of the 60 per cent the government set as the bar for it to pass. At the time he also promised 'yes' and 'no' campaigns would be funded.
"They have no excuse to not have everything ready at least a year ahead of time," said Pilon. "This should all be tickety boo, sorted out, ready to go."
Related Tyee stories: