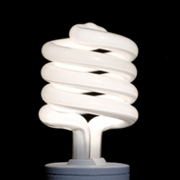 [Editor's note: Rather than look back over the year that was, the Tyee is offering its readers a dozen New Ideas for the New Year. We'll publish a new one every weekday from now through Jan. 1. They're textbook cases of thinking outside the box, all of them from people trying to make B.C. a better place to live. Later in January, we'll be asking you to suggest your own new ideas for 2008, and will publish a selection.]
The Sea-to-Sky corridor is in danger of turning into a giant strip mall, says Smart Growth B.C., a non-profit group dedicated to encouraging sustainable planning.
The answer, the group believes, is a greenbelt that would stretch from West Vancouver to beyond Pemberton.
"There's a huge amount of growth and development pressure in that region," says Ione Smith, special projects co-ordinator for Smart Growth B.C.
This pressure would be occurring with or without the 2010 Olympics, Smith says. But certainly, she says, the Games add to the problem.
With the population of the corridor projected by some estimates to double in the next 20 years, communities along the Sea-to-Sky Highway could throw off massive low-density sprawl.
A Sea-to-Sky greenbelt would help control that sprawl, Smith says.
"Vibrant economies, compact communities"
Smart Growth's proposal for the project envisions a corridor with "compact communities surrounded by green space designed on conservation biology principles."
The greenbelt would serve as "a cornerstone for better land use planning and result in urban development being directed into town centres," the group's proposal says. "The greenbelt will both assist in the preservation of wildlife habitat and increase the potential for alternatives to driving through physical activity such as walking, biking, cross-country skiing and snowshoeing."
The group's draft vision statement pictures the corridor as a sustainable utopia:
"Urban and rural settlements from West Vancouver in the south to Pemberton in the north will each exemplify the principles of smart growth: vibrant economies, compact communities with unique village centres, and a mixture of housing options.
"Transportation in the corridor will include an efficient public transportation system linking corridor communities to Vancouver. Each community will be surrounded by a defined growth boundary that will direct development inwards and outside of which will remain pristine recreational lands, productive farming and forestry lands, and protected wilderness areas."
Ultimately, Smart Growth hopes to have the greenbelt enshrined in provincial legislation.
Connecting the dots
Spurred by the Olympics, the provincial government is currently expanding the Sea-to-Sky Highway. That's already brought a construction boom and sprawl to the corridor, Smart Growth says.
"Though it is too late to affect the highway transportation decision, it is just the right time to promote strong settlement boundaries and connected protected green space for the corridor," Smart Growth's proposal says.
The corridor is already subject to a provincial land use plan, First Nations land use plans, regional district growth strategies and municipal official community plans. The greenbelt project would be a way of connecting the dots between the different plans, looking for ways to link existing green spaces, Smith says.
Protecting a greenbelt in the corridor from development could revitalize the downtowns of the Sea-to-Sky communities, Smith says. Development would be encouraged to occur in existing town centres, rather than sprawling outside current town boundaries.
Smith says the plan has been well received so far by all levels of government. Partners in the proposal include the Canadian Parks and Wilderness Society, the Western Canada Wilderness Committee and The Land Conservancy.
Help wanted
A story in the Whistler Question quoted Squamish Councillor Patricia Heintzman as saying that some residents might oppose the greenbelt plan "because of their animosity toward some of the proponents -- especially the Western Canada Wilderness Committee, a long-time opponent of logging projects on which many Squamish residents depended for their livelihood."
"The point is well taken," says Smith. "So far our list of partners is fairly on the side of conservation and environmental protection.
"We are looking to broaden our partnership base because we really do believe it's going to require support from all sectors, whether it be real estate developers, local businesses, environmental activists, planners and sort of everything in between."
Smart Growth plans to draw up a series of maps in the coming year that will illustrate the proposal and show what might happen if growth continues without restraint.
Once the maps are done, Smart Growth hopes to hold public workshops.
"We're really concerned that things like the highway expansion and the Olympics are going to produce such an overwhelming amount of growth and development pressure that without... green space protection we'll just see sprawl and low density development," Smith says.
"And not only will that harm the environment, but ultimately that will harm our economy as well, because that type of development just isn't financially sustainable over the long term, in terms of infrastructure and that sort of thing."
Related Tyee stories: