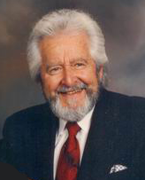 At 86 years old, Victoria school trustee John Young says he's ready to hang up his boxing gloves, but first he's hungry to win the next round in his decade-long bout against school fees. Having won cases that made fees for public education illegal in British Columbia, Young says he'll launch a court challenge this fall that will eliminate fees across the country.
"My aim is free public education Canada-wide, and I will win this one again," he says. "I will win a fee-less school system for every Canadian child." While that might sound like pre-match trash talk from a perennial underdog, Young has a record of knocking down much larger opponents to back up the words.
The first victory was over his own Victoria school board, district 61, when he won a court ruling in 1997 that said district schools can't charge fees for any course a student needs for graduation. The board, then chaired by current provincial New Democratic Party leader Carole James, spent $250,000 to fight him before eventually backing down, money Young says could have been better spent educating kids.
Then last September Young succeeded in getting the ruling extended province-wide, with a B.C. Supreme Court decision that fees were illegal under the school act for any public school course that leads to graduation. The public response to the ruling was mixed. While some welcomed it, others worried it would make it even more difficult to provide programs like music that have in recent years depended on parents paying for instrument rentals.
School boards should be able to deal with the ruling without sacrificing education, Young says. "School boards keep pleading poverty, but that's a lot of nonsense because they're wasting money on nonsense." There's always money to send people to conferences, he says, sometimes of dubious value.
'Impermeable' foe
Asked why he's been so tenacious in the fight to eliminate school fees, Young says simply, "Because it's wrong." Then he adds, "Because I'm competent to fight that battle." He doesn't mind a fight, he knows the issue and he understands how to force the change he wants to see. He also says he's "impermeable," meaning that his pension income ensures he's not beholden to anything other than what's right. "Nobody can fire John Young, because you can't take away my pensions," he says.
Later in the conversation he mentions there may be yet another source for his drive. Growing up in New Brunswick, Young was the eldest of 12 siblings. It was the years of the great depression, and his father was fired from his job because of his union activity. At times there wasn't enough money for clothes for him and the other kids, Young says, and they missed a lot of school. The fight against school fees is largely for families like the one he came from, the "underclass" whose finances are already stretched thin.
Having won the last round, Young, a former teacher and principal, is starting to research whether B.C. schools have obeyed the order to eliminate fees. "What I have found is school boards all over the province more or less ignored the ruling of the Supreme Court," he says. Some, like Victoria and Saanich, have eliminated fees. Others, like the Sooke school district, continue to illegally charge for a long list of resources. Belmont Secondary School, for instance, will charge this year for ingredients and textiles to be used in home economics class. How, asks Young, is a student supposed to participate in those classes without the materials? They should be considered necessary to complete the course and therefore their cost should be covered by the school, he says.
Minister Bond's loophole
In Kamloops, the school board is using a loophole Education Minister Shirley Bond opened in the spring to allow schools to charge for "specialty academy" programs. Now the board classifies courses in dozens of subjects -- including gym class, woodwork and art -- as part of "academies" with fees as high as $50. An adventure tourism course costs $100.
Undaunted by the number of schools that appear to have failed to uphold the B.C. Supreme Court ruling, Young is planning a challenge under the Canadian Charter of Rights and Freedoms, and says he hopes to be in court by November. If he succeeds, he says, no school in the country will be able to charge money for a public education. "The bottom line is every child must be provided with an educational program of some kind," he says. "It follows logically that school authorities can't deny access to a program because a student hasn't paid fees."
The B.C. Teacher's Federation has long opposed charging fees, says Irene Lanzinger, who became BCTF president in July. "We were happy to see John Young's case that overturned them in the Supreme Court," she says. The BCTF didn't help with the case, she says, but it would consider helping to fund future cases. "In the past we've supported cases we believe in."
The problem with fees, she says, is they result in unequal education across the province and even within boards. In some districts, such as wealthier parts of Vancouver or Victoria, parents can cough up enough cash to properly fund music and other programs. In many poorer neighbourhoods or rural areas, they can't. "[The fees] kind of undermine this idea of general education," says Lanzinger. "We should be promoting equality."
Looking for knockout
Allowing school boards to charge fees also lets the provincial government get away with underfunding education, Lanzinger says. "I think the government could fund education. They could fund music programs and technical studies and field trips. These are core parts of education. We shouldn't be saying, 'You can have music if you can afford it.'"
A spokesperson for the Education Ministry did not return a call by press time, though on August 17 the ministry released a statement arguing that per-student funding is the highest it has ever been.
Lanzinger says the ministry's math is misleading. "You don't have 130 schools close and increasing fees for students when you have enough funding," she says. "If they're funding to the extent they should be, why can't school boards afford to offer music and technical studies without charging fees?"
For his part, Young says parents need to know the fees are illegal and they should refuse to pay them. "I'm urging parents to send their children to school with nothing except maybe a lunch." That might be hard to do, he acknowledges -- nobody wants their kid to be singled out or stigmatized as too poor to pay -- but he insists it's the right thing to do.
And if all goes well and he wins the knockout he's hoping for this fall, he says, nobody will have to make that stand. Public education will just be free.
Related Tyee stories: