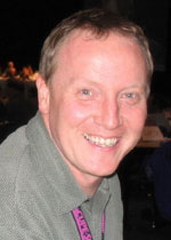 As municipal strikes in B.C.'s Lower Mainland grind toward the end of their first full week, questions are being raised about the role played by a little known body of regional bureaucrats, the Greater Vancouver Regional Labour Relations Bureau.
The bureau is an umbrella group for municipal employers that is supposed to make labour bargaining more efficient. But the only significant progress so far during July's escalating labour disputes came in Richmond, a municipality that has opted out of the bureau.
Cities like Vancouver, still locked into what is portrayed by some as a bottlenecked process, are not even back at the table negotiating.
Richmond's example
On Thursday afternoon, Jerry Dobrovolny, speaking for the city, told The Tyee that Vancouver and its CUPE workers were in telephone contact hoping to set up an opportunity for negotiation, perhaps by the weekend. The exchange of calls appears to have been prompted by the successful contract negotiations in Richmond, which both Vancouver Mayor Sam Sullivan and union leaders view as a possible basis for discussion toward a Vancouver settlement.
Also on Thursday, Vancouver library workers in CUPE Local 391 walked off the job on their first ever strike, citing the city's failure to address their concerns about pay equity and job security for a predominantly female membership.
Vancouver is the only municipal employer among the Canadian Union of Public Employee's over 3,000 contracts to experience three strikes in the last decade, CUPE national president Paul Moist told a local press conference on Wednesday.
Surrey close to settling?
Wednesday night, Richmond's CUPE Local 394, which bargains for the city's outside workers, ratified a five-year contract in a landslide 96 per cent vote. Inside workers for the city, represented by CUPE Local 718, were expected to approve the new contract on Thursday evening. The two ratifications mark the first significant movements in the Lower Mainland's civic workers' contract dispute since tiny Port Moody settled last year.
Meanwhile, an imminent deal is being rumored in Surrey, another Labour Relations Bureau dropout. Port Moody, the one bureau member municipality to finalize a contract during this cycle of disputes, has made an attempt to remove itself from the body, but has been thwarted in that attempt so far by procedural difficulties, sources told The Tyee.
'Bottleneck'
"The bureau is a bottleneck," said Paul Faoro, president of CUPE Local 15, which represents inside workers in Vancouver. Speaking to The Tyee on Wednesday at a rally outside city hall, Faoro said the GVRD body was drastically understaffed, with only two staff members available to attend local bargaining sessions across the region's 21 member municipalities.
"The bargaining can only happen, given the bureau's mandate, with one of them present, so everything has to wait for their availability. Then, even if an agreement is reached at the table, a two-tier ratification process can slow things down even more. The city ought to re-think its membership. Vancouver puts nearly a million dollars a year into funding the bureau, and it isn't clear that it's getting value for money," Faoro said.
Richard Scott is the Labour Relations Bureau staff member who has reportedly been sitting in on the intermittent negotiations between Vancouver and its CUPE workers. Reached at his GVRD offices on Wednesday, Scott refused to talk with The Tyee about the role he and the bureau plays in local labour negotiations. Vancouver City Councillor Elizabeth Ball, who represents Vancouver on the bureau, did not return a Tyee call requesting her comments.
Bureau defended
Dobrovolny, the assistant city engineer who is Vancouver's official media spokesman during the strike, says that union criticisms of the bureau are unfounded.
"It is simply not the case that the bureau causes delays in negotiations," he told the Tyee. "This is a very successful structure, which was set up to establish a regional mandate in labour relations, and it has done so."
"The problem is that we have worked hard now for nearly a year and not been able to get the movement from the union that the taxpayers need," Dobrovolny continued. "We've had 22 meetings with CUPE and tabled five offers. In order to get back to the bargaining table our unions need to bring their expectations into line with the fiscal reality of taxpayers who will ultimately fund the deal."
Founded in 1964
The history of the GVRD Labour Relations Bureau goes back to 1964, when the cities of Vancouver and New Westminster joined the District of Burnaby to form a Joint Liaison Committee on Labour Relations. The move was prompted, the bureau's website says, "to provide common negotiating, research and advisory services to its members."
The founding municipalities were worried about "the increasing sophistication of the municipal trade unions' approach to collective bargaining and the unions' success at utilizing whip-sawing tactics to consistently produce settlement levels in Lower Mainland municipalities which could not be justified by reference to either the public or private sectors."
In 1965 the Liaison Committee became the Municipal Labour Relations Bureau, which, in the early 1970s, established a common wage policy and a standardized job evaluation system for its members. By 1974, the MLRB was bargaining on behalf of eleven employers and became part of the Greater Vancouver Regional District. In 1982 the GVRD itself became an employer-member of the bureau. Currently the bureau has 21 municipalities and one electoral area as members.
Dozens of negotiations
The bureau is responsible for bargaining over 60 collective agreements for its members and associated organizations. Negotiators from the Collective Bargaining Division work with staff from member municipalities to bargain with the approximately 15,000 employees covered by these agreements.
CUPE researcher Blair Redlin told The Tyee on Wednesday "the bureau takes forever to conclude agreements. Bargaining is interminable. Look at Local 15 in Vancouver. They started bargaining in September of 2006 and they still don't have a deal."
Redlin accused the bureau of "trying to support too many tables with too few staff. They can delay everything by sticking strictly to their mandate. The structure is contrary to the give and take necessary for collective bargaining. They know how to say 'no' but they are very poor at concluding agreements. They just can't cut a deal."
Jay Black, identified as a Local 15 member, agrees with this critique in a letter published in the Vancouver Sun on July 26. "Let's face it," he wrote, "the bureau exists for one reason -- to try to cut benefits and shave percentage points off wage increases that other municipalities believe are fair for their workforces."
But Black noted, as others have, that if the deals worked out in Richmond and Surrey are deemed a success by all sides, support for the bureau among its member cities might wane.
Related Tyee stories: