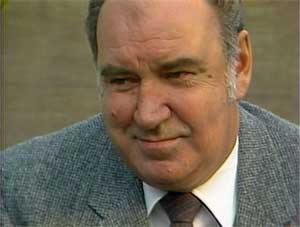 "They hurt you at home and they hit you at school/ They hate you if you're clever and they despise a fool/ Till you're so crazy you can't follow their rules" -- John Lennon, Working Class Hero
Jack Munro was a true working class hero.
I really didn't think so at first -- not as a young left-winger bitterly disappointed that British Columbia's Solidarity movement had backed away from a general strike in 1983 against unfair Social Credit legislation attacking unions, renters, women, teachers and students.
Munro, then IWA-Canada union president, went to premier Bill Bennett's Kelowna home on behalf of the B.C. Federation of Labour to sign a deal ending the confrontation. Like many, I held him responsible for giving in and giving up.
But back then I didn't know Jack. And he wasn't yet my friend.
Last Friday, Jack Munro passed away at 82, after battling cancer.
He leaves behind a rich legacy of fighting for working people throughout his career, and tireless efforts to preserve B.C.'s labour history, too.
Classic Munro
Munro was literally larger than life -- six-foot-five and 265 pounds, with hands so big they were described as large as "hams," a huge, booming voice and a fondness for swearing regularly and impressively.
Born into poverty, his father died of tuberculosis when Munro was just 11, and his destitute mother was forced to move the family to a relief farm in the Depression.
He left high school in Grade 10 to work, a tough life that many others would never overcome. But Munro did, and found his calling in the labour movement, becoming a welder and millwright in a forest industry that was incredibly deadly for workers.
He eventually rose to become president of the International Woodworkers of America union in Canada in 1973.
To understand how tough it was to be a union activist in the 1950s and '60s, consider this story I heard Munro tell at his retirement dinner in 1992.
"One day, Syd Thompson and I went at night to knock at the door of a guy we wanted to join the IWA in a plant we were organizing. The guy opened the door with a loaded shotgun pointed at us and said: 'You've got three seconds to get off my property before I shoot you both.' We ran like hell and when we were down the road, Syd asked if I was scared. Scared? Syd, you couldn't drive a hatpin up my asshole with a fucking sledgehammer!"
It brought down the house. Classic Munro!
Vilified by some
Today's union members often forget how tough it was to be a labour activist in those days, facing constant threats from employers, police, the courts and even hostile workers.
Munro's life truly was about protecting workers and their unions.
That's why I later understood his reasons for ending the Solidarity job action before it became a general strike. Munro knew that the Social Credit government would win the fight eventually and then take revenge on unions in the worst possible ways -- which would hurt workers, not union leaders, the most, and for years to come.
The decision by union leaders to send Munro to Kelowna to negotiate with Bennett was unanimous -- as Allan Garr's book Tough Guy outlines: "They also knew that the [Solidarity] coalition would accuse them of selling out the community groups when the deal went down and figured Munro could take the heat."
Munro was vilified by many, even attacked in a poem by Tom Wayman, and lost his seat as a vice-president of the B.C. Federation of Labour in a convention vote that followed.
But he persevered, and anyone who doubted his union credentials was persuaded in 1986 when he led the IWA on the most expensive strike the province ever saw -- an 18-week shutdown over contracting out union jobs that cost the forest industry an estimated $2.5 billion.
The same year, Munro took the Canadian section out of the U.S.-based IWA, becoming IWA-Canada. He stepped out of the presidency in 1992 and -- again controversially -- became chair of the B.C. Forest Alliance, an industry-funded group defending logging practices against rising environmental protests.
Not only a labour hero
I first met Munro in 1992 when I started work at the B.C. Federation of Labour as research director and then communications director and assistant to president Ken Georgetti.
Contrary to my first impressions formed in the Solidarity days, Munro was far from the self-described "old-style, loud-mouthed trade union leader who pops off at the drop of a hat." He was thoughtful, smart, dedicated and to my surprise, quite humble.
One of his constant topics was the need for the New Democratic Party and public sector unions to recognize the importance of resource extraction industries to British Columbia's economy -- forestry, mining, oil and gas.
Without the jobs, taxes and revenues they produced, Munro pointed out, B.C. would simply not be able to afford the social programs the province needed, nor the public sector wages its unionized workers expected.
Munro's opinion never changed on that, and it remains highly relevant today, perhaps leading to the B.C. NDP's surprise election defeat this year after it changed direction mid-campaign to oppose the Kinder Morgan pipeline expansion.
He also never limited himself to labour issues.
In 2005, veteran former government deputy minister Bob Plecas and I approached Munro with a request: would he join us and others in publicly opposing the Single Transferable Vote (STV) electoral system?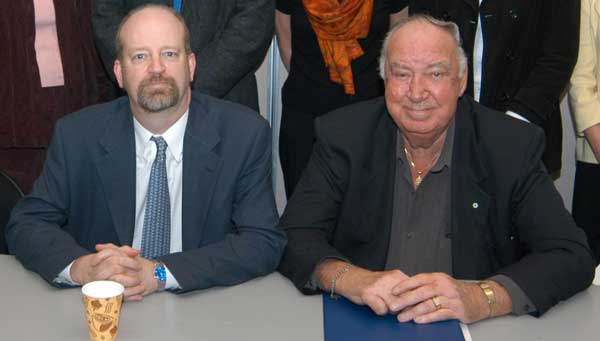 STV had been proposed by the B.C. Citizens Assembly, a brainchild of former B.C. Liberal premier Gordon Campbell, to replace the current first-past-the-post system.
I explained to Munro the problems we believed STV would cause if implemented, the chaos it would create by using multi-member constituencies of up to six MLAs instead of each riding having its own MLA, and that it was only used nationally by Malta and Ireland.
Munro looked at me in amazement and said: "Bill, that's just fucking goofy!" And so he joined NO BC STV, winning us credibility with both union members who knew Jack's past, and others who simply admired the no-nonsense, gruff style of Munro.
If Munro said STV was a bad idea, well goddamn it, it must be! He fit right in with NO BC STV, an eclectic group of prominent British Columbians that bridged the usual political divide of the province.
The group included former NDP cabinet ministers Anita Hagen and Anne Edwards, and ex-Social Credit ministers Bud Smith and Bruce Strachan, as well as two members of the Citizens' Assembly. We also convinced former premiers Bill Bennett and Dave Barrett to oppose STV, the first time they had publicly agreed on any major political issue.
A personal highlight for me was introducing Munro to Andrea Reimer, then-Green Party Vancouver School Board trustee and now Vancouver city councillor -- two people about as far apart as I could imagine in B.C.
Watching them exchange business cards and chat, I realized that this big tent coalition might be enough to stop the STV steamroller. And it did, just barely in 2005, when the pro-STV forces got 58 per cent of the vote in favour but fell short of the 60 per cent needed.
A last, great passion
Munro's last great passion was to promote the Labour Heritage Centre, dedicated to publicizing B.C.'s rich labour history.
Munro served as chair of the Labour Heritage Centre, which in 2010 completed its first project -- a series of educational panels on labour history both inside and on the exterior of the Vancouver Convention Centre.
One of the panels is about the On-to-Ottawa Trek, a protest sparked by unemployed workers that started in Vancouver and ended in Regina. The RCMP stopped 1,000 striking relief camp workers from continuing to the nation's capital.
The Labour Heritage Centre also partners with WorkSafeBC to promote worker safety on the job with a series of films available on YouTube.
Colourful, controversial, charismatic: Jack Munro was all those things and more, but he would want most to be remembered for sticking up for the working person, fighting for union rights and demanding labour be respected by those in power.
"If I had to sum up what it is I've tried to accomplish, it is to make trade unions an accepted part of society," Munro wrote in his 1988 autobiography, Union Jack.
Jack Munro: Well done, brother.