BC's Young Labour Leaders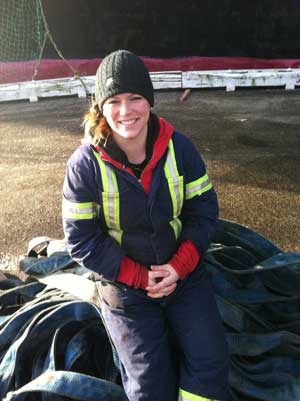 The job market is tough for young Canadians today. Young people between the ages of 15 and 24 are more likely to be unemployed, and nearly half are employed only part time. Odds are, they aren't represented by a union.
Despite big gains in public sector unionization over the past 20 years, the percentage of the private sector represented by unions has declined drastically, especially amongst young people. Union density among the 17-24 age group in Canada fell from 26.4 per cent in 1981 to 13.6 per cent in 2004.
But many young people who are union members take an active role in their unions.
Here, we profile three young labour leaders working to break gender stereotypes, to promote safety amongst all young workers, and to help revitalize the movement in B.C.
In This Series


Her job isn't easy, but Krissy Murphy loves the challenge -- and financial freedom -- it offers.


Dustin Burns could have died on the job because he didn't know his rights. Now, he shows other young workers how to stay safe.


Denis Chasse is carrying the torch for a new generation of union members.