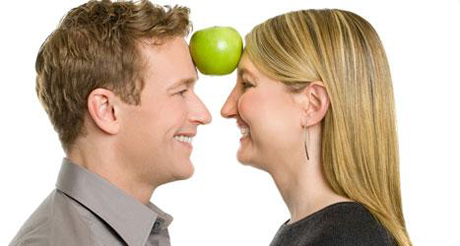 Four years ago this spring, Alisa Smith and James MacKinnon committed themselves to an unusual experiment, one that proved to be far more challenging than either of them imagined.
In June 2005, The Tyee published the first article of a 15-part series that tracked the couple's year-long experiment of eating only local foods. Their "100-mile diet" was immediately embraced by West Coasters who already supported farmers' markets and organic producers. Putting a catchy name to the practice of seeking fresh, tasty and low-carbon food was all it took for the concept to garner international attention.
The series spawned a book and, more recently, a reality television series on Canada's Food network.
The 100-Mile Challenge follows six Mission families as they attempt to survive only on food grown within a hundred-mile radius for 100 days. The episodes (six in total) track the families as they struggle to replace convenience foods with locally sourced, homemade fare. It's tough -- one family "cheats" by breakfast on the first day -- and conflicts arise over the rules and who's playing by them.
Hosts Smith and MacKinnon are there to offer advice and encouragement and, in some cases, to lay down the law. In a recent interview with The Tyee, Alisa Smith talked about the series and what's next for the 100-mile movement. Here's what she had to say...
On why Mission was chosen as the 100-mile challenge town:
"Mission is, I think, a really representative kind of modern town because they have a strong agricultural past, but they're at a crossroads now because they're becoming almost a commuter suburb for Vancouver. So people have to decide what their identity as a town is going to be... are they going to stay distinct and in touch with their surrounding landscape because there are lots of farms out there? We just thought it would be good to do it in a place like that because there are so many places in Canada like that now."
On how families coped with the challenge:
"They all had a bit of an idea that it would be hard, but I don't think they knew how hard until they tried it. They were pretty overwhelmed at first. When they picked the families, they tried to pick a really broad range... those who did a lot of home cooking already and those that didn't know how to cook. We were a bit concerned about the ones that were used to taking a frozen pizza out of a box and putting it in the microwave.
"In the first episode, one family didn't make it past breakfast. That kind of showed that, it's not so much what skill level you start out with, but it's how committed you are to the idea that allows you to really make it through.
"And of course commitment is hard to measure up front. You don't know until the end who was really genuinely committed and who had the guts to stick with it. It's a lot more work at first when you have no idea where to buy the food or when you're learning to cook from scratch for the very first time."
On which families were successful and which struggled:
"We were surprised. We really didn't expect that one family to drop out so soon. The wife was really committed but the husband wouldn't do it at all. There was one family, I won't say who, that surprised us at how much they wavered because they had a lot of skills going into it.
"It was most interesting to see the people who had the least awareness, or who had never thought about where their food came from, to realize suddenly that they were a part of the global food system and how important it was to support local farms."
On local food popularity, and what keeps it from really taking off:
"Better organized distribution systems. Right now, local food -- especially in Vancouver -- is so much more popular, but it's still individual farmers driving their own food to market. If more people are to have access to local food there needs to be some sort of company or cooperative started up where the farmers in nearby areas pool their products together and maybe have a cooling warehouse as well, so it can be driven to market altogether more efficiently.
"They wouldn't necessarily have to scale up the size of their farms, just have more farmers getting together and sharing those resources. That would save more fossil fuels. It would allow them to provide to stores rather than a weekly farmers market, so more neighborhoods could have stores selling local food that way.
"More ready-made products of 100 per cent locally made ingredients would help as well. We were just in Toronto and there's people making corn tortillas of 100 per cent local ingredients, and pasta. Just little things to make it easier for families. For a couple with kids, you get busy and it's hard to always make all of your food from scratch."
On what products or services will be 'localized' next:
"One thing we've seen a growing interest in is 100-mile housing, where you use as much local material as possible, either raw material from the local area or recycled material from the local area. I think that will grow."
Related Tyee stories: