[Editor's note: It's Lunar New Year this weekend, and many are gathering with loved ones to celebrate the new Year of the Rabbit. Vancover's Chinatown will be bustling again as the 48th annual Spring Festival Parade returns to its streets on Sunday, Jan. 22 at 11 a.m., after a two-year absence in response to pandemic distancing measures.

Vancouver's poet laureate and long-time Tyee contributor Fiona Tinwei Lam will be in the crowd. She started writing a Lunar New Year poem two years ago, "alarmed by the numerous verbal and physical assaults of Asian Canadians within the city and across the country," she explains.

"It was initially a poem of grief, outrage and yearning. But when I heard that the parade was returning, the poem's tone shifted away from lament and toward hope and affirmation. The parade organizers have worked extremely hard over many years, encouraging tens of thousands of people from all over the Lower Mainland to come to a historic part of the city to celebrate our city's (and our province's) cultural diversity."

Lam will celebrate Lunar New Year this weekend with hot pot at her brother's house — she and her sister will bring dumplings and side dishes. She'll also attend the parade, and enjoy the festivities at the Dr. Sun Yat-Sen Classical Chinese Garden this weekend.

Lam's hopes for the Year of the Rabbit: "Greater peace, harmony and healing within the city and beyond."

We'll toast to that.]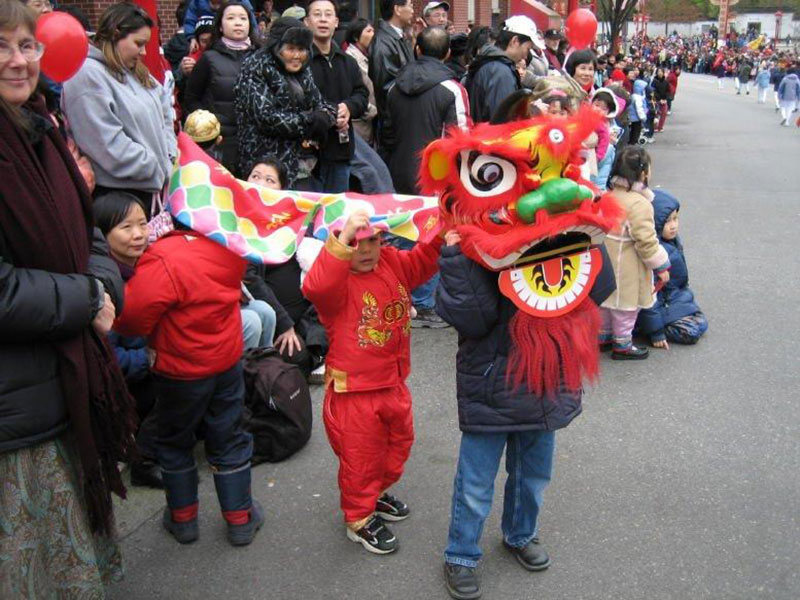 Parade 2023
By Fiona Tinwei Lam
No more smashed windows.
No more graffiti-scarred, boarded-up storefronts
gazing out blindly onto desolate streets.
No more sucker-punched, bruised elders
or hate-filled taunts.

Bring back our city, united
by a hundred lions prancing
to the clash and thump of cymbal and drum,
zigzagging dragons, dancers in their silks
twirling ribbons and fans,
war vets marching in full regalia,
banners and floats,
mascots and motorcycles,
as bagpipers and brass bands
festoon the air with festive blares.

Bring back that river of gold and red flowing
past the Millenium Gate, east on Pender,
south on Gore, swinging west onto Keefer
to flush these streets free of sorrow.

Bring back the parade — all parades —
with a truly new year
with a clang, a whirl and a firecracker-crackle!