[Editor's note: In Love Me True: Writers Reflect on the Ins, Outs, Ups and Downs of Marriage, editors Fiona Tinwei Lam and Jane Silcott assemble diverse essays and poems about arranged marriage, same-sex marriage, adultery, divorce, polyamory and much more from writers across Canada, from well-known names like Susan Musgrave and Lorna Crozier to emerging voices. 'Cover to Cover,' an essay by Fiona Tinwei Lam, is the first of two excerpts.]
"I'd like us to get married, but I don't want to be called a wife," I told my partner, Ted. "Just think about what people's perceptions would be if I called you my wife? It's not a neutral word. It implies subordination."
Ted chuckled and shrugged.
As a former lawyer, I'd read about women's subordinate legal status historically. From the Middle Ages until the late 19th century, a married woman had the legal status of feme covert or literally "covered woman" under English common law, which melded Anglo-Saxon traditions, Catholic canon law and the legal traditions of the Romans and Normans. In the 18th century, William Blackstone articulated the principle in his Commentaries on the Laws of England:
"By marriage, the husband and wife are one person in law: that is, the very being or legal existence of the woman is suspended during the marriage, or at least is incorporated and consolidated into that of the husband under whose wing, protection and cover, she performs everything... and her condition during her marriage is called her coverture... and therefore all deeds executed, and acts done, by her, during her coverture, are void."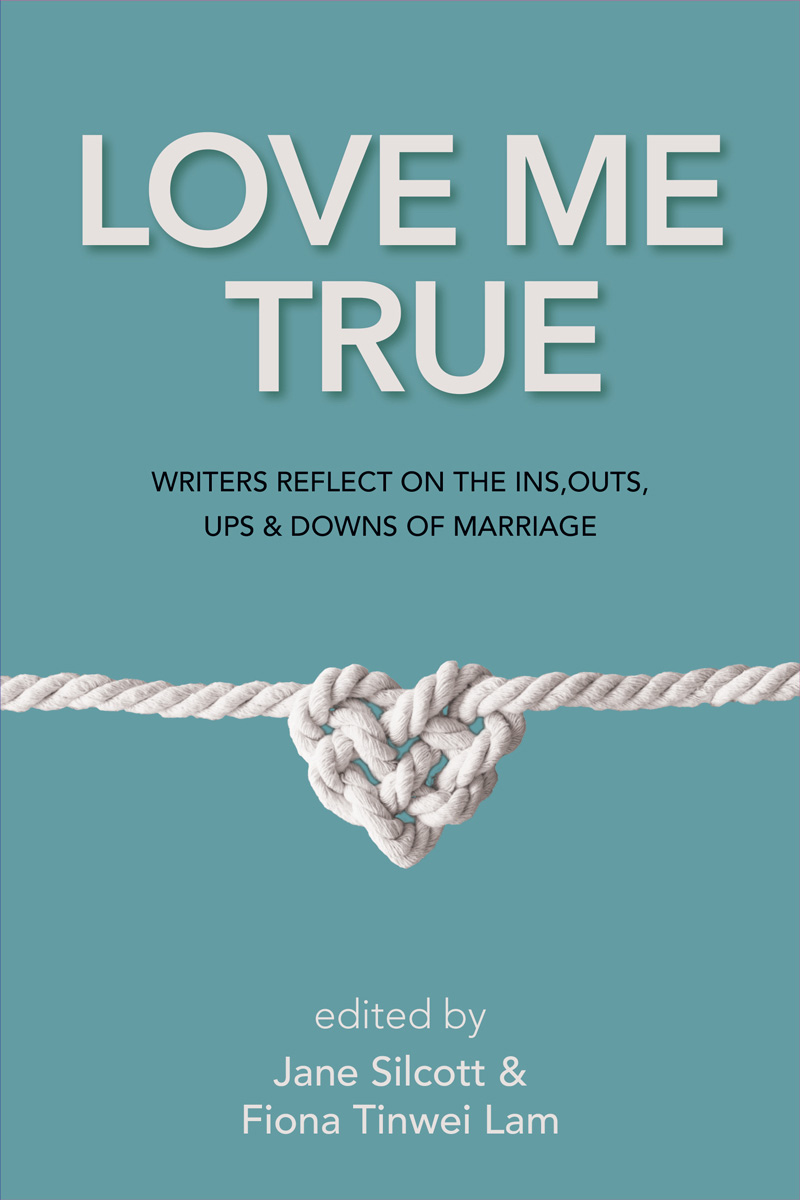 English common law (which was also the law of Canada and other British colonies) only allowed widows and unmarried adult women to own and manage property and have standing in court. Once married, women had none of those rights. The law changed slowly in Canada until the passage of Married Women's Property acts in various provinces in the late 19th century, giving women the right to control their own property. And until 1983, marital rape was not considered a criminal offence: a husband could be charged with assault, but not sexual assault.
Since that time, the concept of marriage has changed with the rise of women's rights and individual freedom, especially in liberal western societies. But a certain residue of social convention, expectation and tradition around marriage persists, such as when a woman takes on her husband's last name. To a limited extent, I could accept the ancient philosophical notion of a couple forming two halves of an idealized whole, as was set out in the Myth of Aristophanes in Plato's Symposium: "Love is born into every human being; it calls back the halves of our original nature together; it tries to make one out of two and heal the wound of human nature." But if two people indeed become one, why does modern society still expect the two to become him? And why would a modern woman allow a man's identity to veil — or swallow up — her own?
Confucian philosophy was no better. When married, a woman would be expected to leave her family of origin and become part of her husband's family, managing his household, serving his parents, bearing his sons to continue his line and tending to his ancestors' graves. I could vividly recall my mother's rants about the injustice of not being allowed to work as a doctor, of being expected to be my father's housekeeper, receptionist and secretary.
I was born in the year of the dragon. According to a Chinese astrology book, "a dragon daughter is not desired because a female dragon won't submit willingly to the Confucian 'three virtues for women' that demand obedience to father, husband, and in old age, eldest son." When I was in my twenties, I consulted a Chinese astrologer on a whim during a summer break. He advised me not to become a lawyer, even though I hadn't mentioned I was in law school.
"You must soften yourself with men," the astrologer urged. "Not be so strong."
I tried not to roll my eyes.
Under cover
A month before my wedding to Ted, I combed through the various forms of vows sent to me by my friend Julie, a United Church minister who would be officiating.
"I'd prefer it if you didn't use the terms husband and wife," I told her. I had used the term "partner" to refer to Ted since he had moved in with me four years earlier. Being over 50 years of age, he had outgrown the label "boyfriend." Although the word "spouse" had a bland, bureaucratic ring, I occasionally used it. The term "life partner" sounded needlessly formal and strange. My lesbian friends always used "partner" to refer to their committed long-term live-in lovers, so I figured I could too. Anyone who felt unsure about whether the term was meant in a business or romantic sense could eventually figure it out.
She agreed to this, and promised to keep the event secret from our friends until after the ceremony since I wanted to completely avoid the usual pre-wedding hype and build-up. As the date got closer, it was hard not to blurt out the truth to my close friends. When the day arrived, I took the bus downtown to get my hair cut (not even informing my hairdresser about the wedding), bought a few bunches of dahlias from a corner grocery store to decorate the house, and then returned home to make a lopsided dessert before throwing on a favourite 10-year-old summer dress. Ted wore one of his two suits. My teenaged son decided to stay barefoot for the day.
After the vows had been exchanged in our backyard, Julie dutifully addressed the nine close family members whom we'd asked to attend. "As we are living in the age of gender neutrality, Fiona and Ted have requested that they not be called 'husband and wife.' So please refer to them as spouses, partners or newlyweds."
The diehard pagan feminist strikes again, I imagined my family thinking as I gazed at their stoic expressions. I hoped that they'd spread the word to other relatives: no wifeliness for me.
Break cover
The day after the ceremony, I finally informed friends and relatives about the nuptials. Congratulatory greeting cards from both sides of our family soon arrived — addressed to Mr. and Mrs. Ted Belch. A wedding cheque was even written out this way. Four months later the Christmas cards came. When I fumed, Ted just laughed.
When one unsuspecting friend initially asked me whether I was changing my name, I wrote three long indignant paragraphs in response about the patriarchal custom of subsuming a woman's identity. Then I pressed delete, and thanked her for her good wishes instead. I added that Ted wouldn't be taking my last name and I wouldn't be taking his, and blending our last names — "Blam" or "Lelch" — just didn't sound very good.
Had these folks somehow missed the evolution of women's legal status over the past two centuries? Did they know nothing about me and nothing about our relationship? Why had they assumed that I would be willing to throw a cover over all that I had worked for and regress into anachronistic traditional and stereotypical roles?
"Does it feel different being married?" both married and single friends asked.
Strangely, it did. Somehow the public statement about our long-term commitment and caring for each other made us feel closer. Ted seemed subtly more confident and relaxed: my occasional blips of impatience and frustration no longer alarmed him.
During those first few months after the wedding, we'd sometimes poke each other in the arm at bedtime. "Howdy, pard'ner," we'd say in mock cowboy accents.
Take cover
For four years, I had mulled over the pros and cons of remaining common-law versus getting officially married, while navigating the inevitable ups, downs and plateaus of our relationship. But the major turning point in our discussions occurred about a year before the wedding, when Ted received a diagnosis of stage two colorectal cancer. His sister had died of the same kind of cancer eight years before. A friend of mine was in its terminal stage and was undergoing experimental treatments. We wondered how long his body had been under siege from within. It was unclear from the tests and scans if the cancer had spread to Ted's lymph nodes.
Prior to his scheduled surgery, we took a trip to Haida Gwaii, touring some of the ancient villages by Zodiac. At night, we held each other close and talked quietly about what might lie ahead. Worry kept shadowing his face — future bills, monthly rent for his carpentry workshop, possible chemotherapy and radiation and its harsh side effects, the risk of long-term unemployment, the arduous years that his sister went through trying treatment after failed treatment. I reassured him that I could assist with any health or work expenses that arose.
"Guess you must regret being saddled with me," Ted said half-jokingly, but then grew serious. He paused, his eyes searching my face. "I don't want to ever be a burden."
I looked back at him, stroking his kind, humble face — familiar angles of chin and cheekbones, noble nose, easy smile, gentle blue eyes that gazed at me with a radiant tenderness. This time around, at this stage in my life, with this relationship, I was going to follow my instincts and intuition, which said To have and to hold, in sickness and in health.
I smiled, put my arms around him and whispered in his ear, "I want to be with you, no matter what. No need to worry — I've got you covered."