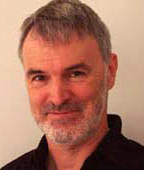 Sixth in ten part series from The Troublemaker's Teaparty, A Manual for Effective Citizen Action.
How to build community and increase civic engagement in a society that seems increasingly individualistic? Here are some proven approaches:
Community kitchens
Community kitchens give people the opportunity to get together to share the cost, planning, and preparation of healthy meals. Members usually meet twice a month: once to plan four or five entrees and to organize the purchase of food, and once to prepare the meals. Since a licensed kitchen is not required, groups meet in homes as well as church basements, neighborhood houses, and community centers.
Specialty kitchens are common. In Vancouver, one "cultural kitchen" provides an opportunity for Vietnamese women to learn about Canadian food products and how they are prepared. Another has a "canning kitchen" where participants put up canned goods such as fruit, tomatoes, and jam. Other kitchens specialize in vegetarian, ethnic, and special needs cooking. The interests of the group decide the focus of the kitchen.
Community kitchens are popular for a variety of reasons. Food costs less because it can be bought in bulk. It also takes less time to prepare because it is cooked in quantity -- and sometimes frozen for later use. Apart from the food, people appreciate the way community kitchens provide an excuse for people to get together. Many people have become close friends through community cooking. Some have discovered common interests that have led to the formation of new groups focusing on a variety of social issues. You can usually find out about community kitchens from your local community center or community health clinic.
The walking school-bus
In Street Reclaiming, David Engwicht describes an attractive alternative to the practice of parents driving their kids to school. With a walking school-bus, kids walk to school as a group with a parent "driver"; the "bus" scoops up kids along a predetermined route. The walking school-bus increases contact between kids living in a neighborhood and between parent volunteers. It also reduces traffic and gives everyone a little exercise.
River guardians
River guardians look after a river by regularly walking a stretch of riverbank. Sometimes they do water tests, sometimes they report suspicious discharges to authorities. Different people looking out for different stretches of water can keep an eye on a river hundreds of miles long -- something that would be impossibly expensive for government to do alone. A stewardship society usually trains volunteers and tries to make sure it has all the critical stretches covered. Guarding rivers has many spin-off benefits. When seniors participate they feel they can still make a worthwhile contribution to society. For others the project fits nicely into everyday life as part of a daily walk. And if each stretch of river is covered by two people or two families, it helps to build community by establishing regular contact between people. For more information on river guarding, check out the website of the Willamette Riverkeeper in Oregon.
Citizens juries
A citizens jury is a forum where citizens can address a complex or contentious issue. Juries are usually organized by aneutral non-profit organization devoted to democracy building. The project begins by hiring a polling company to identify a large random pool of potential jurors.. This pool is boiled down to a representative group of jurors who will consider an issue over three or four days. The ideal jury is a microcosm of the community from which it is drawn.
The jury receives a charge -- one or more questions it must try to answer -- and is briefed on the issue. Jurors then hear evidence from experts and various intervenors. They ask questions, discuss the issue amonghemselves, and finally issue a "verdict."
The project organizer must take care to ensure all sides of an issue are represented and that biases do not creep in during the selection of jurors, the presentation of information, or the choice of witnesses.
Jury "verdicts" are usually recommendations for how government or some public authority should proceed. Because of this the project organizer should get some prior commitment from the public body to take the recommendations seriously and provide a genuine response.
Citizens juries get good reviews when they are properly organized. They build citizen capacity and reduce public suspicion when decisions are eventually made in line with jury recommendations. Some political scientists have suggested that citizens juries should review every proposed new law as a way of democratizing government.
On the downside, citizen juries are expensive and tend to involve relatively small numbers of citizens. To avoid accusations of bias, a jury needs to be run by an organization with a reputation for neutrality. Little-known organizations need to assemble a public oversight committee that includes respected people such as retired judges, church ministers, and even-handed journalists.
In England, the Local Government Management Board has experience running citizens juries. In the U.S., the Jefferson Center has developed a successful citizens jury process.
Salons
Salons are small groups of people who gather together primarily for conversation. Since their origins in the Enlightenment of the 18th century and in 19th-century France, salons have been associated with social change. They bring to mind Margaret Mead's often-quoted observation: "Never doubt that a small group of thoughtful, committed citizens can change the world: indeed it's the only thing that ever has."
In the past, well-connected aristocratic women would organize a salon, deciding who to invite and taking care to ensure a mix of the brightest and wittiest people. The salonieres' first job was to compose the salon for the best result. The right mix of people and perspectives was and still is necessary for a lively conversation.
A small number of people works best for salons, just as it does for other forms of community. Limit the size to ten people or less if you want everyone to be part of the same discussion. Invite people with different backgrounds who will enjoy one another's company.
For more information see Salons: The Joy of Conversation, a guide to setting up and running a salon published by New Society. Closely related to salons are reading circles, kitchen-table discussion groups, and community-wide study circles.
Kitchen-table discussion groups
A kitchen-table discussion group is a small group of people, often neighbors, who get together in someone's home to talk, listen, and share ideas on subjects of mutual interest. The host encourages people to listen, to ask clarifying questions, and to avoid arguing or interrupting. The host also points out that there are no right or wrong ideas. Kitchen-table discussion groups are close relatives of reading and study circles.
Reading circles
Reading circles resemble college seminar groups except they are organized by participants. The circle agrees on a book worth reading, which everyone reads, then gets together to discuss. If the task of reading is difficult, the group might break the book into chunks, then meet to discuss each chunk. For a more interesting discussion, half of the group might read one book while the other half reads a contrasting book.
Another variation is to have different people present different books. This way, participants can learn about eight to ten books for every one they have to read. Where a book is particularly important, two people might present on the same book, or each person could present a different part of the same book.
Charles Dobson teaches creative problem solving at the Emily Carr Insitute of Art and Design in Vancouver and is author of The Troublemaker's Teaparty, A Manual for Effective Citizen Action, available from bookstores and New Society Publishers.