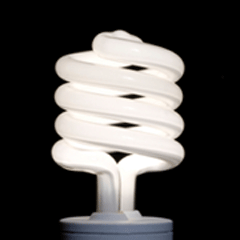 [Editor's note: Back by popular demand, The Tyee again is offering its readers a series of New Ideas for the New Year. We're publishing one every weekday from Dec. 22 to Jan. 2. They're intended to get everyone's problem-solving creative thinking going for 2009. Later in January, we'll be asking you to suggest your own new ideas for the new year, and will publish a selection.]
Students of history know there are really two axes to Canadian politics. When people argue about the ability of governments and markets to provide health care or create prosperity, they're talking about ideological differences using the shorthand of left and right. But a second axis has long shaped our most serious debates.
Operating further from view, the tension between the establishment and the upstarts, or the power elites and grassroots populists, is as old as the dynasties that supported the Family Compact and Chateau Clique. Western Canadians know this too well. The Reform Party was built on a surge of conservative populism and outrage at the supposed arrogance of Easterners in Ottawa.
Its remedy was a political program based on the idea that the people know best, that elite institutions are suspect, and that more direct forms of democracy are needed to hold activist judges and out-of-touch MPs to account.
Starting in the early 1990s, recall, referenda and senate reform became the three Rs of Canadian politics -- but other ideas percolated up as well, including fixed election dates, and the dismantling of unelected public commissions and boards believed to serve elite interests and agendas.
Like their neoconservative cousins, conservative populists are generally suspicious of government. Together they share a healthy enmity towards liberal elites. Where they differ however is on the proper role of the public. For neoconservatives, their work is about replacing one elite with another. For conservative populists, it's about doing away with elites altogether.
Calgary School meet Vancouver School
But as conservative populism stalled outside the gates of 24 Sussex, a new progressive populism is stirring and may soon be poised to scramble our political allegiances and polarities.
Progressive populists believe in opening up elite institutions rather burying them. They believe in democratic innovation and experimentation and are as interested in democratizing workplaces, social life and policy-making as they are in the cut and thrust of partisan politics. Rather than accountability, they emphasize building trust and confidence in the public sector while reinventing its institutions.
They read books like Daniel Yanklovich's Coming to Public Judgment, Roberto Unger's Democracy Realized and Ricardo Semler's Maverick.
And just as the conservative populists had the Calgary School, progressive populists can look further westward to Vancouver's Simon Fraser University's Centre for Dialogue and UBC's Centre for the Study of Democratic Institutions, where academics Mark Warren, Ken Carty and Amy Lang have been working to open up the debate with new books and conferences dedicated to examining a made-in-Canada approach to civic engagement.
Collectively, they're giving voice to the widely held view that democracy should be more deliberative and less partisan, and that representative government is in flux. For examples, they'll point to consensus-based governance in the Northwest Territories and the growing number of experiments with participatory budgeting in Brazil, Denmark and the U.K.
Poised for a civic revolution
But they also have a gold standard close at hand: in 2004, British Columbia convened its first citizens' assembly to examine electoral reform. Shortly after, a second citizens' assembly was convened in Ontario.
Resembling a royal commission or policy jury, the citizens' assemblies demonstrate the capacity and willingness of citizens to play an expanded and more sophisticated role in public affairs.
Without a party, progressive populists are focusing their attention on the space between elections, devising new and better ways to work with citizens to build legitimacy for original solutions.
Despite declining voter turnout, progressive populists don't believe in civic apathy. The problem, they say, isn't that government asks too much of citizens, it's that it asks too little. They believe people want a say but are also willing to serve.
Coupled with the tandem efforts of those pioneering new systems for online collaboration, a civic revolution in policy making powered by public participation is set to begin.
Related Tyee stories:
Yes He Can
Obama's no radical, but he's been empowered by his fellow citizens to do big things.

Polling to the People!
We pay vast sums so parties can poll. Their findings should be made public.

'Change' Wins in Vancouver
Now the hard part. What will 'change' mean? Notes from last night's landslide.