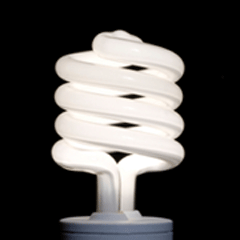 [Editor's note: Back by popular demand, The Tyee again is offering its readers a series of New Ideas for the New Year. We're publishing a new one every weekday from Dec. 22 through Jan. 2. They're intended to get everyone's problem-solving, creative thinking going for 2009. Later in January, we'll be asking you to suggest your own new ideas for the new year, and will publish a selection.]
Is the public ready for another debate over introducing the ward system in Vancouver?
Don't expect the new Vision Vancouver councillors to rush with arms and legs akimbo to the local community centre, trilling about the prospect of a big turnout for a public forum that would put even public policy graduate students to sleep. They're already waffling about the subject.
But here's the thing. Vancouver still needs a better system than the one it's got. Right now, the city has a complex ballot that Thomas Berger described in his 2004 electoral reform commission report A City of Neighbourhoods as one that "virtually no one" would defend.
In the November civic election, Vancouver again made South Asian candidates the also-rans. Civic parties spent more for each vote their candidates received than provincial and federal parties do, and independent candidates were again effectively shut out of the process.
How can a less discriminatory and more engaging electoral system be brought forward again, so soon after Berger's suggestions failed to make a difference? By changing the proposition.
Berger's report on electoral reform in Vancouver was thorough and wise, as would be expected from the esteemed former B.C. Supreme Court justice. Anyone interested in how municipal elections work should read it. But its section on the idea of a mixed wards and at-large system was its weakest link.
Mix it up
A mixed system isn't perfect, of course. Nothing is. But it's a step in the right direction. That alone would be welcome after more than 30 years of debate, two commissions of inquiry and five ineffectual referendums (three of which resulted in a majority supporting wards).
When the public offers informed commentary, they overwhelmingly support change. A survey conducted by Berger's commission found 50 per cent of respondents supported wards while only 20 per cent favoured the current at-large system, in which 10 councillors are chosen from a ballot that usually features nearly 50 names. Another 29 per cent favoured a mixed system.
One might reasonably assume that most ward supporters would at least prefer a partial ward system to the one Vancouver currently employs.
That's not the only reason a mixed system might fly with the public. Voters like basic things. In opposing wards, Vancouver's former mayor Sam Sullivan told Thomas Berger "you trade in 10 votes and get one back." Voters don't like giving up power. Nor do they like spending extra money.
So here's a proposition that caters to craven public desires. Elect nine councillors from wards and five at-large. Make the at-large councillors the city's representatives on the Metro Vancouver regional board. Eliminate the parks board and get the ward councillors to fulfil that function. Voters get new powers, the ballot becomes simpler, and the city cuts some (admittedly modest) costs to help fund new ones.
Variations on this theme were presented to Berger, who said in his report that he was initially attracted to the idea of a mixed system.
Path to more diversity on council
Berger ultimately objected, however. He said rightly that such a system would still allow wealthier neighbourhoods with high voter turnouts to hold disproportionate sway over the makeup of council. To which I'd say that in a ward system rich people still vote disproportionately in poor neighbourhoods. No system of voting can be perfect.
He said it would create two tiers of councillors, with some deemed more powerful than others. Yet there are always councillors who wield more power than others.
Berger also raised the spectre of direct election to the Metro board as being the first step down a slippery slope toward amalgamation. That certainly doesn't need to be the case, which may be why Berger barely discussed the issue except to raise it as a bogeyman.
Berger more legitimately worried that if the at-large councillors were elected directly to the Metro Vancouver board, they might be at odds with the will of council. Okay, so have the at-large candidates run with the expectation that they may serve on the Metro board, but leave the ultimate appointment of the city's five Metro representatives to the incoming council as a whole.
Let's not allow the perfect to again become the enemy of the good. A mixed system along these lines would open doors to ethnic and independent candidates, simplify the ballot, promise new ways to engage voters, bring regional issues into municipal election debates, and offer voters a greater sense of power. It's not an ideal arrangement. But it has advantages that a simpler wards system, which was defeated by 59 per cent of Vancouver voters in 2004, does not.
And one of those advantages proceeds from that unseemly matter of popularity. A mixed system would win broad public support.
Related Tyee stories: