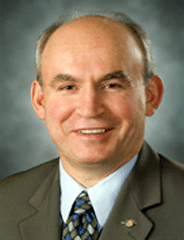 Most codes of conduct such as the Criminal Code of Canada or even Hammurabi's try to make the punishment fit the crime. No code, especially the Criminal Code, actually does this, but the philosophy is there.
Evidently, the code of conduct for B.C. cabinet ministers has the penalties in inverse order of seriousness of the deed.
Bill Bennett (not the former premier Bill Bennett but the MLA for East Kootenay) resigned a few days ago because he was rude -- indeed very rude -- to a constituent in an e-mail. Apparently Mr. Bennett has displayed this temper before.
In this letter, Mr. Bennett, amongst other things, said, "I am not about to take that kind of bullshit from someone who, for all I know, is up here as an American spy who is actually interested in helping the U.S. create a park in the Flathead." (The Flathead being in Mr. Bennett's riding, and he wants mines whereas his mailee wants parks).
Let's analyze this behaviour and look at some precedents.
Bennett was a damned fool, but since when did that disqualify one from cabinet? Indeed, looking at how this and previous cabinets behave, one might have thought that being a "damned fool" was a condition precedent to being appointed. (Excepting the ones I was in, of course!)
Nothing's secret for sure
Clearly Mr. Bennett did not appreciate how e-mails spread; however, nearly all documents in government get spread about. I remember the "real" Bill Bennett, the Socred premier, telling a cabinet of which I was a member, "Mark your documents SUPER CONFIDENTIAL to ensure their widest possible circulation." That said, Mr. Bennett had to know that the most private of e-mails don't stay that way long -- especially if there's some salacious stuff for the wonderful world of politics.
Mr. Bennett was very rude but that's surely between him and his constituents. The remedy is an apology. Many years ago when I represented Kamloops in the legislature, and was a cabinet minister, I was faced with a Dr. Bob Woollard in Clearwater, in my riding, who was leading a group opposed to uranium mining. I publicly called him "red as a baboon's ass" and other similar pleasantries, and I had a very angry citizenry to deal with.
Determining that Dr. Woollard was more popular in Clearwater than I was, I convened a public meeting -- they came from far and wide -- and I apologized without reservation to the good doctor. Since the word has already been used, I took a hell of a lot of shit. I knew that my problem wasn't with Mr. Bennett (the real one) but my constituents.
Incidentally, Dr. Woollard and I met later and there were laughs and no hard feelings.
Double standard
Let's look at how the current government regards matters of sin.
When the premier was nailed for impaired driving (very impaired I might add) and had his jail photograph on the front pages of Canadian newspapers -- when he made a fool of himself and embarrassed the entire province -- he, sitting in judgment of his own conduct, decided there was no political forfeit to pay. Clearly he was not to be judged by the standards he demanded of NDP cabinet ministers when he was in Opposition. (His snivelling, cowardly excuse that he was on private time is nothing short of idiotic. Had Mr. Bennett robbed a store "off duty," would he be excused? Or is it only Hawaii where he could steal and stay in cabinet? Campbell excuses himself by saying that he was re-elected -- surely that says that Mr. Bennett ought to have been granted the same privilege!)
Let me briefly add two more flagrant terminological inexactitudes (a phrase invented by Churchill to avoid using the unparliamentary "L" word). One day on my show, I asked Agriculture, Food and Fisheries (under which authority fish farms rested) Minister John Van Dongen how many escaped Atlantic salmon, from fish farms, had been found in B.C. waters. He said three! Shortly after, I asked then-development minister Stan Hagen the same question and he replied: "My colleague was wrong; only two Atlantics have been discovered."
Thus was born "three fish" Van Dongen and "two fish" Hagen.
This was arrant nonsense, of course, and they both had to know it. Not only were fishermen, commercial and sports, catching these escapees in goodly numbers, biologist Dr. John Volpe had discovered hundreds in one watershed alone and his findings were widely published. Indeed, Fisheries and Oceans Canada had an inspector counting escaped Atlantic salmon. Clearly ministerial terminological inexactitudes are not offences in the Gordon Campbell Code of Ministerial Behaviour.
Rules of conduct?
Let's return for a moment to Premier Campbell and have a look at the amazing case of Doug Walls from Prince George and see if we can spot any terminological inexactitudes.
Mr. Walls had been put in charge of $65 million tax dollars to be spent by the Ministry of Children and Family Development. Around the same time, Mr. Walls was under investigation by the RCMP and Special Crown Prosecutor Josiah Woods for fraud and forgery. When ace muckraker (a compliment, incidentally) Sean Holman decided to find out how Mr. Walls could have been appointed, he discovered that Walls was a very prominent Liberal. With Sean's ongoing and painstaking research, I joined in.
The question, inherited from Watergate, was, what did the premier know and when did he know it?
The answers went something like this: I've never heard of the guy; His wife may be my wife's cousin but she has so many I can't keep track; Oh yes, I did meet Mr. Walls once or twice; Yes, come to think on it, I did stay with Mr. Walls when I was in Prince George. By golly, you're right, I did go all the way to Prince George to lease a car from Mr. Walls's car dealership.
Now, one must acknowledge that this farce did bring about some action by the premier -- he forced the minister, Gordon Hogg, to run up on his own sword.
Was he forced?
Back to Mr. Bennett. Why was the premier so quick to accept his resignation? Did Mr. Campbell in fact ask for his resignation? What's the real story here? It can't be just that Mr. Bennett was rude, for his replacement, Kevin Kruger, whose insults, manifold malapropisms and ignorant statements long ago established him as the provincial windbag, can scarcely be seen as less bombastic and verbally inept than Bennett.
We now know this. Under Premier Campbell's rules of conduct, apparently, being rude to a constituent calls for a resignation where drunk driving, mug shots in the papers and public disgrace is quite acceptable and does not bring the premier's office into disrepute.
Bill Bennett's rudeness, under Premier Campbell, is a political capital offence?
However one might feel about rudeness, it would seem a bit much to see the rude one judged by a man who had disgraced himself, his government and the people of British Columbia, and then pronounced himself innocent of any wrongdoing that would call for resignation.
This is not a government that's lost its moral compass. It never had one in the first place.
Related Tyee stories: