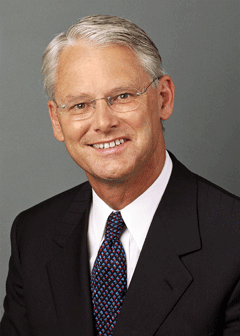 What a long, strange trip it's been! British Columbia's 2005-06 public accounts, released on Monday, July 17, show that the province's "accumulated deficit" has fallen to just $124 million.
(The accumulated deficit is defined in the public accounts as "the sum of the current and all prior years' operating results." Another definition, by the auditor general, is "the total of all past annual surpluses and deficits to date.")
That figure is nearly identical to the $224 million accumulated deficit Gordon Campbell and his B.C. Liberals inherited when they were first elected to government in 2001.
Back then, emboldened by an electoral victory of overwhelming proportions, the Campbell Liberals embarked on one of the most bizarre fiscal adventures ever seen by British Columbians. Within mere weeks of winning a 77-2 seat advantage over the opposition New Democratic Party, Campbell and then-finance minister Gary Collins immediately and simultaneously implemented a lethal combination of massive tax cuts and huge spending increases.
To the surprise of no one, save Campbell and Collins, gargantuan shortfalls quickly appeared on the fiscal horizon. In response, the premier-finance minister duo promptly made a 180-degree spin-around in fiscal policy, introducing new tax hikes combined with dramatic spending cuts.
But the latter alterations could not prevent record-breaking budgetary deficits and an explosion in the province's accumulated deficit. From a bare $224 million when they first took office, Campbell's Liberals pushed the accumulated-deficit to a mind-numbing $5.8 billion -- in just three years!
This will surprise most readers, because the skyrocketing accumulated deficit failed to excite any interest by either the business community or news media.
Back to square one
Fortunately, historically low interest rates, skyrocketing commodity prices and an increasingly generous federal government enabled B.C. to record sizeable fiscal surpluses over the past two years. In 2004-05, the province's accumulated deficit fell to $3.2 billion, and then in 2005-06, as stated above, plummeted to its current $124 million. In other words, after five years of the weirdest fiscal experiment ever seen in B.C.'s 134-year history, the province's finances have simply returned to where they were when the Campbell Liberals first formed the government in 2001.
Fortunately for long-suffering British Columbians, Gary Collins is no longer finance minister (he retired from politics in 2004) and Gordon Campbell has turned his attention to issues other than fiscal policy (such as native affairs, health funding and transportation).
With luck, and so long as adults remain in charge of the provincial finances, B.C. may soon be able to record something not seen in this province in many years: an accumulated surplus.
Depending on Ottawa's handouts
The public accounts illustrate that Ottawa provides an ever-increasing proportion of B.C.'s budgetary revenues. It was a subject that concerned former auditor general Wayne Strelioff, who addressed what he described as the province's "growing dependence on federal transfer payments" in last year's edition of his annual Monitoring the Government's Finances report.
Strelioff pointed out (on page 46 of the report) that between 1997 and 2002, federal transfers remained at less than 10 per cent of all other provincial revenues. The nadir was in fiscal 1997-98, when Ottawa's transfers (less than $2.2 billion) represented a miniscule 7.4 per cent of all other revenues generated by Glen Clark's NDP government.
But beginning in 2003, Ottawa's contributions "increased substantially," and by fiscal 2004-05 represented 13.8 per cent of all other provincial revenues. Those figures, Strelioff wrote, "reveal the provincial government is becoming increasingly vulnerable to the fiscal decisions of another level of government...."
One wonders what the former auditor general would say about the most recent period, as Ottawa's transfers to Victoria leaped to nearly $5.8 billion, or a whopping 19.2 per cent of all other revenues in 2005-06. That's more than double the level through the late 1990s.
The most-recent public accounts use a different calculation to illustrate B.C.'s growing reliance on the federal government. The documents reveal (on page 18) that while federal transfers in 2003-04 were just 12 per cent of Victoria's total revenue, in the last fiscal year that figure was 16 per cent.
This, the public accounts stated, "shows a higher dependence on the federal government to fund provincial programs...."
Simply, British Columbia is increasingly susceptible to fiscal policies set more than 3,000 miles away.
Gordo the big spender
British Columbians should never forget that Gordon Campbell loves government. For all the premier's right-wing rhetoric (mostly while in opposition) and the exhortations of his political supporters, it is important to remember that as mayor of Vancouver and chair of the Greater Vancouver Regional District, Campbell oversaw record-busting spending increases in both jurisdictions. Moreover, much of his skyrocketing civic expenditures were directed not towards increased services for people, but a growing municipal bureaucracy.
And so it is at the provincial level. The public accounts show that over the last three years, between 2003-04 and 2005-06, Campbell pushed Victoria's expenditures on "general government" from $491 million to $676 million.
That's an eye-popping increase of 37.7 per cent over just three years. By comparison, over the same period, health spending -- which many observers claim is "out of control" -- grew by just 14 per cent; social services by 16.3 per cent; and education by just 9.9 per cent.
As premier, Campbell has introduced sizeable salary and benefit increases for senior bureaucrats; expanded his own office staff to include nearly a dozen deputy and assistant deputy ministers at any one time; retained numerous highly paid consultants for "special projects" reporting personally to him; and overseen a dramatic growth in taxpayer-funded, politically partisan government advertising.
All together now: Gordon Campbell loves government!
Opposition swings and misses
NDP MLA Rob Fleming (Victoria-Hillside) has been a member of the legislature for a little over a year, so perhaps he should be forgiven for a strange critique of the latest public accounts.
Fleming, who chairs the legislature's public accounts committee, apparently leafed through the 200-plus pages of the report and decided to zero-in on -- wait for it -- an alleged whopping increase in the government's "fees and licences" revenue. According to the public accounts (page 15), between 2004-05 and 2005-06, this source of revenue soared from $3.621 billion to $3.649 billion. Why, that's an outrageous rise of, er, less than 8/10ths of one per cent.
Fleming also bemoaned the fact that income tax revenues came in at $5.838 billion, which was $349 million higher than had been anticipated. The rookie New Democrat suggested that this represented a tax grab by the B.C. Liberals.
He is unaware, perhaps, that in the New Democratic Party's last full fiscal year in power, 2000-01, Ujjal Dosanjh's government collected an even-higher amount, $5.963 billion, in income taxes. Bare weeks after Dosanjh was defeated, the newly-elected Campbell Liberals instituted a 25 per cent across-the-board cut to personal income tax rates and revenues plummeted.
Better luck next year, Rob.
Carole Taylor's hooey
Finally, the public accounts show that B.C. ended the 2005-06 fiscal year with $3.9 billion in "cash, cash equivalents and temporary investments."
Readers may recall that Finance Minister Carole Taylor, when she dangled $1 billion in "signing bonuses" to public sector workers who concluded new collective agreements before the end of the fiscal period, said that any unspent portion of the $1 billion would "immediately" go toward repayment of the provincial debt.
Here's what she told the legislature last February 23, in response to a question from NDP MLA Adrian Dix:
"In terms of flexibility, and I assume you're talking about whether or not this billion dollars will be there after March 31.... I assume that's the question. There is no flexibility on that, and I'm really glad actually to have this opportunity to speak broadly to all of those people that I know are sitting at home watching this breathlessly. (Emphasis added.)
"It is a chance to speak directly to people once again about this billion dollars. This was unexpected revenue that came into the books this year. British Columbia is very proud of the fact that we are now GAAP-compliant. That's something that this government has done. We believe in accountability and transparency. We are the only province in Canada that has reached this level of accountability and transparency.
"Therefore, we must follow the GAAP rules. GAAP, of course, means generally accepted accounting principles. There are rules that are governed by the Public Sector Accounting and Auditing Board. It is national; this is not a British Columbia board. It is national, and they set the accounting rules.
"The rules are these. Any money that comes in, in one year must be dedicated and assigned during that year; and therefore this money, which we have put on the table for our union sectors…. If they can reach a negotiated settlement before our year-end, which is March 31 and does match 90 per cent of our contracts, then those signing bonuses will go to the individual employees.
"However, if they have not reached agreement and if perhaps some have and some haven't, whatever is left of that $1 billion will immediately go to paying down the debt of British Columbia. So that money is not lost to the people of British Columbia. It just goes to a different area. It's no longer a signing bonus because the contracts won't have been signed, and therefore it will go to paying down the debt for British Columbians."
Taylor's reply to Dix may charitably be described as "hooey." As an earlier Tyee article explained, there is no statutory, GAAP or other requirement that surplus monies automatically go toward debt repayment at the end of a fiscal period.
The public accounts show that British Columbia ended the 2005-06 fiscal period, on March 31, with cash totalling nearly $4 billion. Those monies did not go to paying down the provincial debt -- although as financial assets they reduced B.C.'s net liabilities by an equivalent amount -- but were in the provincial treasury the next morning, April 1, at the beginning of the 2006-07 fiscal year, where they were available for Taylor and her government colleagues to use as they saw fit.
Veteran political advisor and analyst Will McMartin is a regular contributor to The Tyee.
Related Tyee stories: Will McMartin charged Premier Campbell with misleading British Columbians on the ledgers left by the NDP and revealed how Finance Minister Taylor fudged the surplus in the last budget.