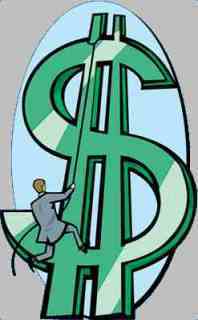 BC shares with Alberta the undesirable distinction of having the least fair election financing system, as measured by employment of potential legal tools. This and other problems with the way BC finances its campaings are discussed in Part One of this essay. There are five primary tools that provinces and the federal government use to make their systems fair: bans on corporate and union donations, limits on individual donations, election spending caps, public financing of campaigns and third-party controls.
Of these five measures, BC employs only one – caps on election spending. And even these caps are so high as to be largely irrelevant.
Ban corporate and union donations
Manitoba and Quebec have banned corporate and union donations outright. Other provinces have capped these (and individual) donations. BC does neither, with the result that corporations and unions dominate political financing in BC even though they have no vote.
The federal government almost banned corporate and union donations starting in January 2004. The federal bill originally proposed an outright ban on corporate and union donations, but was changed to allow the $1,000 amount, probably to placate Liberal backbenchers and party officials concerned about the loss of funds.
But, by capping individual donations at the higher level of $5,000 a year, the Canada Elections Act implicitly acknowledges that there is a qualitative difference between voters and non-voting entities, and that voters take precedence.
This $1,000 compromise, however, not only undermines the principle of campaign finance reform, but is also logistically awkward to implement. It leads to a situation where officials are "using dollars to chase nickels," because significant staff resources are used to try to verify that corporate subsidiaries, for example, are not being used to violate the $1,000 rule. A clean ban is easier to implement.
Limit individual donations
Limits on donations of voters level the playing field, not allowing any one voter to be able to buy access or influence.
For Manitoba and Quebec who ban corporate and union donations, contributions from individuals are also limited to $3,000 per year. New Brunswick, Ontario, and Alberta also cap individual donations along with union and corporate donations. As seen above, the federal cap is $5,000 for individuals.
There is a question of what the amount of the cap on individual donations should be in order to be meaningful. The $3,000 cap of Manitoba and Quebec seems reasonable for BC also, since this would represent almost 10 per cent of the average annual salary in BC – an amount that the very politically concerned could in theory still donate. Beyond that amount, the wealthy begin to dominate. Removing big money out of politics – whether corporate, union, or individual – leads to parties paying more attention to the grassroots, and by definition to voters themselves.
Cap campaign spending
In theory, spending caps on election spending level the playing field by not letting any one party or candidate so outspend another as to skew the political discourse with money.
Caps on election spending is the only fairness measure that BC employs in its election financing. Spending caps are only meaningful, however, if they are set at an appropriate level.
The spending caps across the country are difficult to characterize quickly, but they generally depend on various formulas multiplying numbers of voters by an allowed expenditure per voter.
BC falls somewhere in the middle of the provinces in the amount it allows parties to spend spent per registered voter – $1.25. There are also limits per electoral district. In 1996 the BC Liberals spent $2.4 million under a $2.6 million cap, and the BC NDP spent almost the same. In 2001, the cap was $2.7 million, yet the Liberals spent $2.1 million (despite having much more to spend), and the BC NDP spent $1.8 million.
In 2005, the cap could be higher than $3.8 million.
While in 1996 the cap seemed to have kept the two major parties within sight of one another, there is still a question as to whether it was fair to other parties. Then, in 2001 the cap seemed to play little role in spending, and appears ready to take a large jump in 2005. It would be worth investigating whether BC's spending formula is a fair one.
Direct Public Financing
A well functioning democracy requires investment from its participants. If the public wants political speech to be equal, diverse, and fair, then public financing is required to achieve these goals.
For those who argue that taxpayers should not pay for the political process, they need to know that taxpayers already do. Currently in BC those who donate to political parties can claim back much of their donation (if it is in the hundreds rather than thousands of dollars) at tax time. This is clearly already a public investment in our political process.
While this tax incentive encourages public investment in the political process, it is flawed in three key ways: There is no necessary connection between the expenses of candidates running for office and where the public investments end up; tax incentives for parties reinforce the gatekeeper function of political parties in the BC political process; and there is no assurance, even for a candidate receiving much of the popular vote, that investment is forthcoming from voters.
The alternative – implemented in every province other than BC and Alberta – is to directly finance the campaigns of candidates for office. The federal process also directly funds candidates. The Canada Elections Act refunds 60 per cent of election and personal expenses for candidates who received at least 10 per cent of the votes in their riding, thereby allowing individual candidates to make a realistic run for office. Federal parties are also allowed to recoup 50 per cent of their expenses if they receive at least two percent of the overall vote, or else five percent in the ridings where they ran.
Controversially, the federal law also makes provisions for a quarterly allowance to parties who meet the threshold above. For Canada, this ends up being the largest pot of public financing, reaching $24.1 million per year divided between the qualifying parties based on the number of votes received.
This concentration of resources in parties rather than with candidates reinforces concerns about the function of parties as gatekeepers of the political process. When direct public financing of election campaigns is targeted predominantly at candidates, this contributes towards the public's desire to lessen the dominance of political parties.
Third Party Controls
If corporations and unions aren't exerting their influence directly through BC's political parties, this desire for influence will seek other avenues. Already in BC, groups like the BC Business Council and BC Federation of Labour routinely run parallel advertising or organizing campaigns before or during elections in order to influence the vote.
While these actors have a right – and some would say a duty – to express themselves in a democracy, the same principle of electoral fairness regarding this kind of speech applies, namely that wealth should not be the main determinant of speech. Indeed, the Supreme Court's clearest ruling on electoral fairness has come via its ruling upholding limits on third party spending during elections.
BC has its own history with regards to controlling third party political speech. In 2000 BC's law governing third-party advertising was struck down, but in 2004 the Supreme Court of Canada ruled that governments can indeed pass third-party limits. Unfortunately, since the Supreme Court of Canada ruling BC has yet to reinstate its third-party spending provisions, even though it can now do so with legal precedent on its side.
The Government of Canada limits third party election advertising to $3,000 in any given riding, and to $150,000 for the entire country.
We need, however, to control the full range of potential third party political campaigning. A narrow definition that governs only paid advertising with media outlets will not capture the paying of canvassers to distribute leaflets, for example, even though this may reach just as many voters.
As long as an entity is attempting to sway an election, its full range of expenditures must be included in reasonable expenditure caps that prevent other political speakers from seeing their viewpoints overwhelmed through sheer force of money.
Recommendations for restoring democracy in BC
BC and Alberta share the dubious distinction of having the fewest measures in place that promote fairness in political financing. Conservation Voters of BC believes it's time for BC to catch up to other jurisdictions that have strengthened their democracies by implementing the following fairness measures:
Allow only individual voters to make political contributions; place an absolute ban on corporate, union, or association donations. Also add provisions banning "indirect contributions," the circumventing of the ban through organized employee giving or in-kind contributions, for example.
Limit the amount that an individual voter may contribute each year to $3,000 in order to remove the ability of wealthy voters to exert greater influence over candidates or parties.
Investigate whether BC's current election spending caps are fair and effective – that is, whether they serve the objective of levelling the playing field, or whether they are too high as to be irrelevant.
Implement direct public financing of candidates in BC, indexed to support achieved in elections. If direct public financing of parties is needed, ensure that this amount is the minor portion of overall public financing when compared to direct candidate support.
Reinstate controls on third-party campaigning in BC. Establish a spending cap for third party campaigns that includes not only advertising expenses, but also paid grassroots organizing expenses.
Matt Price is coordinator of Conservation Voters of BC, which tracks the environmental performance of BC's elected officials, advocates the passage of a progressive policy agenda for BC, and supports environmentally minded candidates for office.