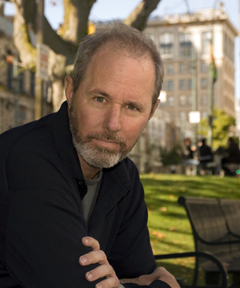 Dear Tyee readers,
Here comes the provincial election. The issues are critical. And I have a request.
Help us double our budget for reporting this election, so we can lead B.C.'s media in covering vital issues at this moment when other news companies are pulling back.
Here's how:
1) Donate to the The Tyee's Election Reporting Fund before April 14th, when the election begins. (Just click here to get started.).
2) Tell us what issue you most want to see us cover. (Pay close attention to last Paypal screen, where you review your donation. Look for the link that says "Which election issue matters most?" That's where you tell us how to direct the money. It's easy to miss! If you're sending a cheque, just write it on the cheque).
That's right. I'm doing something I've never done before, asking you, as a members of our Tyee community of readers, to help us fund our political reporting.
I'm asking because covering this provincial election is not only seriously important, it is seriously expensive. Doing it right means extra cost on top of our usual, very lean budget. More digging, more travel, more phone bills, more dogging of politicians to hold them accountable.
What's your biggest issue?
The environment.
The economy.
Homelessness and affordable housing.
Corruption.
The Olympics.
Crime.
Voting reform.
Which of these matters most to you? Is there something else? Please, tell us.
Make a donation to The Tyee Election Reporting Fund. About three screens deep into the Paypal process, just before you complete the transaction, you'll see "Which election issue matters most?" That's where you can tell us which issue is highest on your list for us to report. (Pay close attention! It's easy to miss!). If you're writing a cheque, please write it on the cheque.
We'll note your choice, and make sure your money goes straight to reporting on your issue.
We think it will be interesting to graph which issues get the most support from you, our readers, and we'll publish those results as they come in. Every dollar you give helps your issue "win"!
To $5,000... and beyond
How much can we raise this way? We are aiming for at least $5,000 between today and April 14, when the election officially begins. That's just over a week away!
With that $5,000, we could pay for about 30 extra reporter days here at The Tyee -- an extra reporter every day of the election campaign.
Can we raise more and put more reporters to on the trail? I hope so. If we do, you'll be part of a hopeful experiment. As the corporate media model melts down worldwide, and the CBC is stripped, Tyee readers have a chance to show a way true investigative reporting can be supported.
Provincial elections only come around every four years. Now is when citizens are especially primed to learn about the issues we face and new, positive approaches.
Why this is new. And needed.
When we've asked for your donations in the past, it's been for our Tyee Fellowship Funds. You've helped us exceed our goals for those funds, for which we're grateful. But this is different.
The fellowships went to writers who don't work for The Tyee, letting them pursue a single, large project that takes months. Today, instead, we're asking you to help fund our Tyee team to swarm the province and tackle the big election issues other media likely won't. And fast!
Simply put, your donation today to the Tyee Election Reporting Fund will allow the Tyee to employ more reporters on the ground between now and election day, May 12.
Let me be clear that (unlike the Tyee Fellowships) your contribution to The Tyee Election Reporting Fund is not tax-deductable. (Political coverage is not considered charitable by Revenue Canada.)
Still, be assured every penny will go straight into more journalism between now and voting day, and we will keep you apprised of how and where your money was spent.
We depend on you
Thanks for all the support you already provide by reading The Tyee and sharing our stories with friends. We know these are tight economic times not just for The Tyee, but for you as well. We are extremely grateful for any donation you can afford.
We have the best team of political journalists in B.C. chomping at the bit to get going. With our humble budget, we can use them each a bit. With your help, we can use them a lot. Help us unleash them!
Please visit our Paypal page to make a secure online contribution, or mail a cheque, payable to Countercurrent Media, to:
The Tyee / Countercurrent Media
Election Issues
SUITE 480 - 425 Carrall Street
Vancouver, BC V6B 6E2
I do believe that with your help this election The Tyee can lead the rest of the media and reframe the conversation.
Many thanks for whatever you can give.
David Beers
Editor, The Tyee