The Peter Wall Institute for Advanced Studies is one of Canada's "best-kept secrets," says director Philippe Tortell.
But a new book, Reflections of Canada, might help change that.
The book is itself an apt reflection of the institute, which has operated at the University of British Columbia for more than two decades with a focus on creating a community of leading scholars and providing an opportunity for "collaborations that transcend disciplinary boundaries."
Reflections of Canada, developed through a series of lunch meetings at the institute, aims to contribute to the discussion of Canada's 150th anniversary. It reflects the institute's approach, bringing together leading scholars and researchers who explore a wide range of topics, from theatre to quantum computing to aging to Canada's place in the world, in more than 40 essays.
Tortell says the book was a chance for "the scholars here to contribute in a meaningful way to the national conversation."
"The institute is 25 years old and it does exceptional work," he says, "but it remains one of Vancouver and Canada's best-kept secrets, I think. Some of the ideas here, some of the minds here, are the best in the country, the best in the world, in my view."
The institute, launched with a $15-million donation from Vancouver business leader Peter Wall, also has a focus on community engagement, and Tortell says the book has a large role to play.
"There's a bit of a cacophony at the moment with the 150th anniversary," he says. "Some of it is very cynical, some of it is market-driven to sell product, and that's sort of distasteful. But I hope that this is thoughtful and it will not necessarily celebrate the country blindly, but use this moment in history to start some profound discussions."
The Tyee spoke with Tortell about Reflections of Canada. Here are his responses, lightly edited for length and clarity.
The Tyee: What did you want to accomplish with this project, and how did you decide on such diverse topics?
Philippe Tortell: We ran it as a bottom up project. Which is to say I put the idea out on the table in the fall of last year, knowing that the clock was ticking very loudly towards July 1, with the intention of just soliciting a conversation about what this anniversary meant for Canada. And we had a series of three or four lunch meetings that must have been attended by about 20 people each, and people were just sort of firing ideas around the table — "this anniversary for me means thinking about X, or Y" — and everyone was bringing their own perspectives.
And from that we had this organic process of people contributing abstracts, initially, and then longer pieces, and so the ideas just kind of percolated through from the people associated with the institute.
And when we identified particular areas we were still missing, we reached out to others.
So, for example, there was nothing early on about the Canada-U.S. relations, or Canada-international relations, and we felt that was critical, so we talked to people who had colleagues working in that area, and we filled in the gaps in that way.
When you first started having these meetings, what was the big vision?
In this world of post-truth and relativism, there have been questions, more in the United States but we're not immune in Canada, about what is valid information and what expertise means.
So here we have this fantastic group of scholars who have thought deeply about these issues and have meaningful and thoughtful opinions, and I thought what better venue to showcase how and why those opinions should be considered and should matter to society than a book?
Every now and then there are these moments that open up when people are listening, and people are ready to engage in a conversation, and I knew this 150th anniversary was an opportunity to actually speak to larger audiences than we may otherwise do.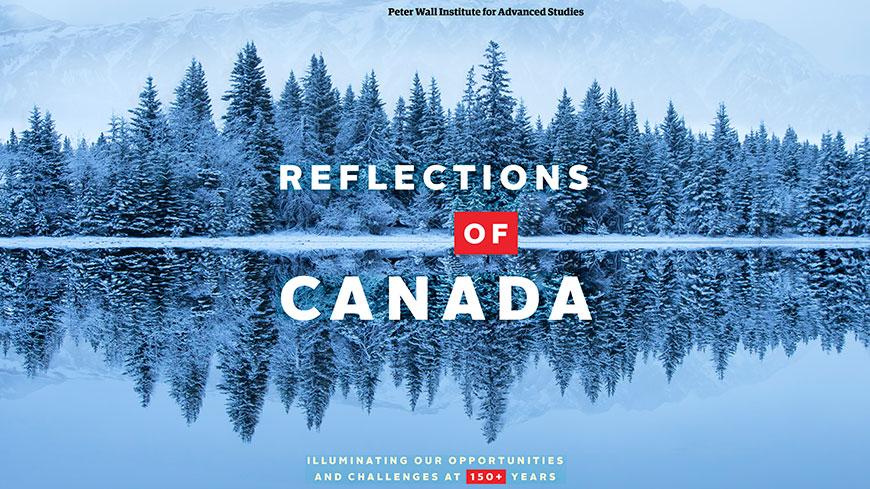 How do you seeing the book being used in furthering those kinds of public conversations?
I think the book is going to be used by different people in different ways.
To people who are not in policy work or in academia, people who don't deal with these kind of issues day to day, I see the book as an interesting educational piece. By reading an essay you'll become aware of certain historical aspects of our country. You'll trace the evolution or the arc of history on some of these big topics, like Quebec sovereignty. Unless you're in your 60s or 70s, you have not lived through the full arc of 20th century Quebec sovereignty. So you can read two essays to get a deeper understanding of what the past has been (as seen from both a federalist and sovereigntist perspective), and how that might shape us going forward.
There is a strong educational value in retracing the history of the country, so current debates that one hears on the CBC, or the Globe and Mail, or The Tyee, are put into a context that makes them much more enriching.
That's one use for the book, as a sort of educational piece that's written in a way that's meant to be accessible. But you know that you're getting information from some of the leading minds in the country. There's so much debate and talk about health care, for example, and Bob Evans, who's one of the premier experts in Canada on the economics of the health care system, has written this really interesting and engaging piece describing the history of medicare and his view on where it ought to go and what the deficiencies are.
And that brings me the second use of the book, and that is to inform policy. We'll probably send a copy to all the federal cabinet ministers so they can consider the opinions presented in the book. There are some very practical suggestions, whether about a new approach to funding cultural institutions in Canada, changes to the welfare state and rethinking support for low-income families, hygiene policy, or fisheries management. There are many areas in which the well-reasoned expertise of thoughtful people is really helpful. And one would hope that kind of advice would actually be put into play.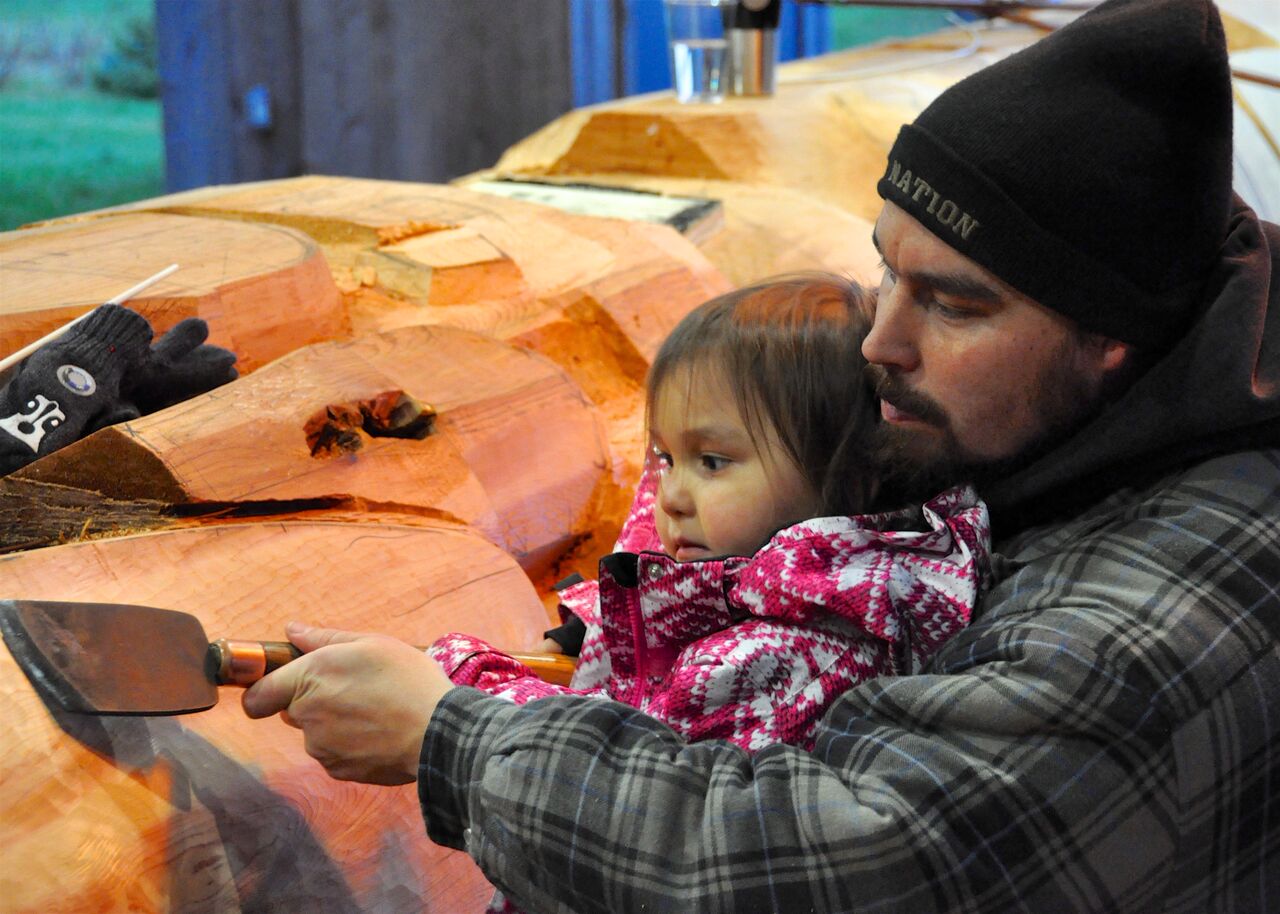 I was thinking that a similar project in the Centennial year would not have had the same approach to Indigenous issues. How did you reach out to get a full representation of Indigenous voices?
I would say we didn't get full representation on any theme or topic, not least of which is the aboriginal issue and voice. First because there is no single aboriginal voice, there are many different opinions and viewpoints on different issues.
I believe that UBC has a strong interest in meaningful engagement with aboriginal scholars, activists across the spectrum, and so I relied on my colleagues to draw on their own connections and their own expertise to reach out to some of their collaborators. There are three pieces that represent very powerful voices from First Nations communities and those all involved UBC professors who had been working for a long time with aboriginal partners.
In the introduction, I wrote, "How can we, in the era of truth and reconciliation, just gloss over these things?" At this moment in time, post-Truth and Reconciliation Commission, we need to respond to that. So it was clear from the outset that this was going to have a different feeling than something that we might have written in 1967.
How does the Canada reflected in this project differ from the Canada of the Centennial Year, and Expo 67 and all that kind of buoyancy?
I'm speaking from my knowledge of Canada reflected from these articles that I've edited or read. I'm not a scholar of Canadian history — I'm an oceanographer, I spend time on ships and I study plankton.
My sense is that the Canada of today differs from that of 50 years ago in several key aspects. I think we've moved quite far away from the notion of our country as a bi-state founded country, basically a Franco-Anglo European country. I think we're much more multicultural and I think we're much more confident and comfortable in our multiculturalism, notwithstanding some persistent and pernicious racism and discrimination. I don't think we're past that, but we've at least moved closer toward the post-colonial era, and closer toward embracing our true multiculturalism and our true relationship, as we move forward, with aboriginals across the land
I think Canada is also much more confident as an independent actor on the world stage, separate from its founding colonial states. I wasn't around in '67, I was born in the early '70s, but my understanding is that the Pearson era was a real turning point for Canada's role in the world as a diplomatic nation, as a peacekeeping nation, and all those things have now seeped into our national mythology. We have a much more mature and much more nuanced relationship on the world stage.
Similarly I think we've also developed much more robust cultural institutions in Canada. We have moved a little more confidently away from the United States and established a Canadian cultural scene; a Canadian cultural identity, which is different and distinct from that of our founding nations.
I'm looking through the essays and seeing that question reflected. We now face tremendous ecological and environmental challenges that were nowhere on the radar in the '60s. We still had this false illusion of our land as being this untamable, vast, inexhaustible wilderness and we know now, rather tragically, that is not the case. The Arctic in the 1960s was the stuff of lore, the far extreme that might as well have been, for most people, something out of a J.R.R. Tolkien novel. And now, of course, not only has there been significant change and development in the Arctic, there's been the recognition that the landscape is transforming radically. There are many other examples of pretty rampant environmental degradation when you talk about forestry, other land use changes, species at risk. All of that has really hit home in the last five decades.
Fisheries is another great example. We've seen strong declines in fisheries, and our understanding of fisheries as a very limited and precarious resource is much more acute now than it was 50 years ago.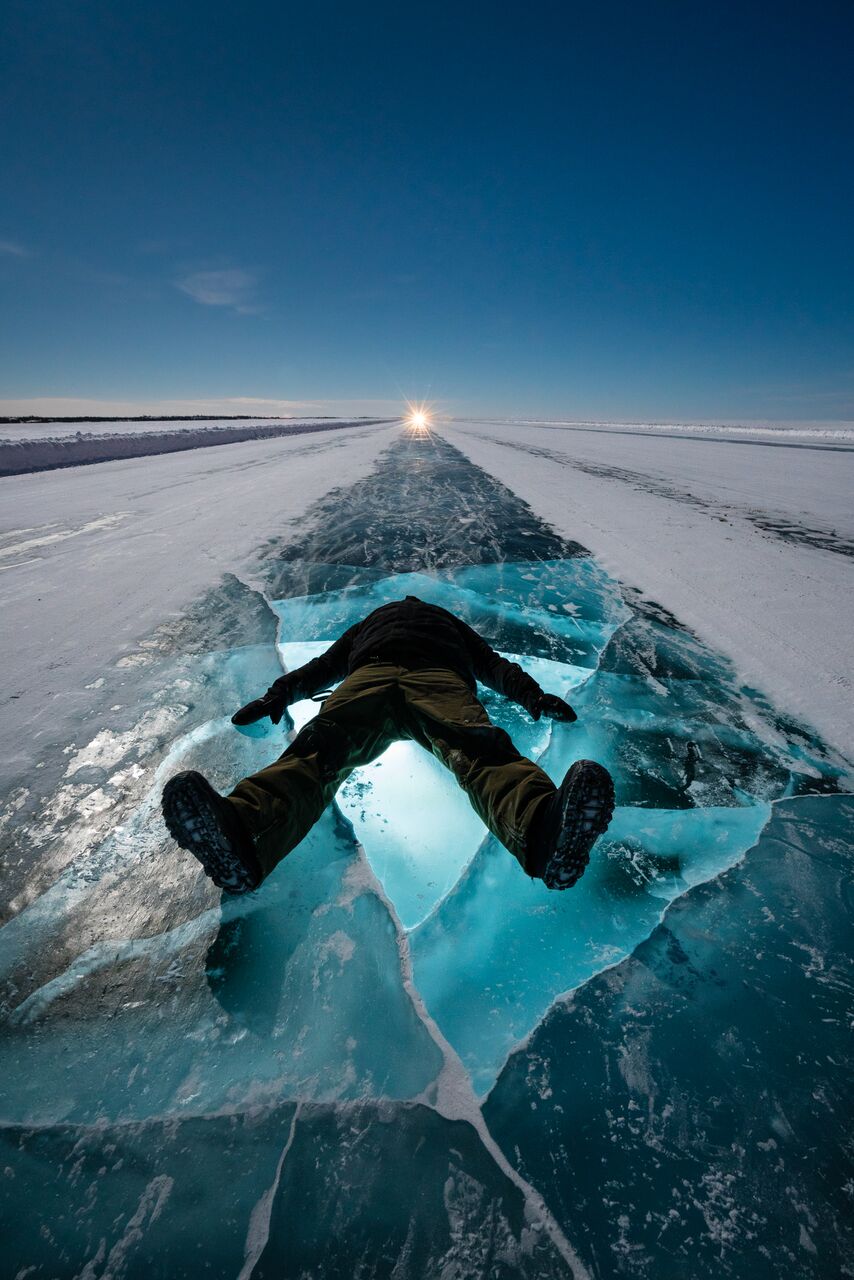 Are there essays that you would like people to read because they're such good examples of what you hoped to achieve?
There are a lot of different ones. The one that I worked on a lot personally and I find kind of poetic is the last one, "Through the Arctic Looking Glass." I really find that to be very provocative and poetic.
One that I found quite profound is called "Second Generation" by Ayesha Chaudhry. I also really liked "A Quantum Parable" by the physicist Philip Stamp. He writes about a modern equivalent of the Avro Arrow story, and his thesis is that we're undergoing something very similar to that with respect to a field called quantum computing, which is the next likely revolution in computing and information science that was really pioneered by a small group of people in Canada. So Canada still has a slight advantage in that, but it's slipping away very, very quickly, as was the case in the Avro Arrow story.
The whole project is quite hopeful, isn't it? It's based on the idea that you give people knowledge and information and they make correct decisions. In this age, especially looking at the U.S., it's optimistic to hold to that belief.
That was really my big motivation, the belief in that. You can only try, and you can try to do it in a way that is elegant and entertaining, because that is important. And you can try to craft your message in a way that really resonates. You can use humour, sometimes you shock.
It is a difficult thing, but one can only try.
Enter to win one of five copies of Reflections of Canada here. Or, if you want to ensure you get a copy, pre-order one on Indigo or Amazon now.

This article is part of a Tyee Presents initiative. Tyee Presents is the special sponsored content section within The Tyee where we highlight contests, events and other initiatives that are either put on by us or by our select partners. The Tyee does not and cannot vouch for or endorse products advertised on The Tyee. We choose our partners carefully and consciously, to fit with The Tyee's reputation as B.C.'s Home for News, Culture and Solutions. Learn more about Tyee Presents here.