[Editor's note: This series republishes in its entirety "Hell's History: The USW's fight to prevent workplace deaths and injuries from the 1992 Westray Mine disaster through 2016," commissioned by the United Steelworkers union and downloadable for free as a PDF here. ]
"Some say the world will end in fire,
Some say in ice." – Robert Frost, "Fire and Ice"

For 26 miners deep in the notorious Westray Mine, the end came in fire. On May 9, 1992, every man underground in that misbegotten Pictou County mine died as untreated coal dust and poorly ventilated methane gas ignited, driving a hellish fireball through the tunnels. The dust and gases had been allowed to accumulate in the depths of the mine by a management team far more interested in maximizing profit for shareholders and fulfilling promises made to political sponsors than in worker safety. Safety regulators who were responsible for inspecting the mine failed to effectively identify and correct many defects to the recently opened mine's ventilation, coal dust suppression and methane detection technologies.
Regulators failed to act when Westray management redirected tunneling operations from those specified in its provincial permit and took the excavation into a part of the coal seam that was even more unstable than the area covered by the permit.
The spark that set off the underground firestorm came from a piece of mining machinery that should have been shut down when methane concentrations became dangerous; that didn't happen because the methane-detecting gauge that should have stopped the machine had been disconnected as part of the mine management's drive to increase production. You could say that the lethal explosion was caused by a mix of dust and gas and an accidental ignition; or you could say that the 26 men who died underground at Westray were killed by a lethal mix of management incompetence, inadequate regulatory oversight, corporate greed and criminal negligence. Far too many Canadian workers still die every year from similar causes.
Nova Scotia Supreme Court Justice K. Peter Richard, who led an inquiry into the disaster, opted for the second version as he delivered a scathing report that called the process around opening and operating the mine "a predictable path to disaster."
Over the years, there have been a number of moving tributes to the men who died at Westray. Justice Richard also wrote: "The Westray story is a complex mosaic of actions, omissions, mistakes, incompetence, apathy, cynicism, stupidity and neglect."
In the end, criminal charges laid against Curragh Resources, the company behind the debacle at Westray, and Gerald Phillips and Roger Parry, two local mine managers, were dropped, and no one was held accountable for the miners' deaths.
Twenty years later, across the country in the interior of British Columbia, two lumber mills exploded and burned, killing four workers and seriously injuring many more. In an eerie echo of the Westray deaths, the explosions of the Babine and Lakeland mills were blamed on fine dust (in the case of the mills, extra dry dust from pinebeetle-killed wood rather than coal dust) ignited by a spark.
Even more disturbingly, it is possible to argue that the B.C. mill fires were the result of similar dynamics to those that led to the Westray Mine disaster and eloquently denounced by the learned judge K. Peter Richard, whose report detailed failures by regulators and mine management to properly insure the safety of Westray miners. At the B.C. mills that exploded, (as detailed in many media reports and analyses, including "What Did Not Have To Be," in Our Times magazine), safety inspections failed to compel mill management to reduce the dangerous levels of dust that led to the lethal explosions and fires.
As Our Times notes, "The investigating officer found the accident could have been prevented. "Preventing a wood dust explosion involves removing one of the five components that need to be available for the explosion to occur: oxygen, containment, dust as fuel, dispersion of dust, and ignition. Oxygen is in the air but the other four components can be controlled."
That was the problem. Contrary to safety regulations, highly combustible wood dust had not been controlled.
These tragic deaths are not isolated incidents.
Why did Canadian employers and government safety regulators not learn the lesson of the Westray deaths?
Why, in fact, do close to 1,000 Canadian workers die every year at work or from work-related illness, a figure that has held relatively steady now for decades?
Why has the reform legislation finally adopted a decade after the Westray deaths been so inadequately enforced?
Deadly arc from Nova Scotia coal mine to BC mills
Steelworkers and their allies in the union movement have been tireless in campaigning for reforms, first to push the Westray Act of 2004 and since to demand the law be properly enforced.
But all that effort failed to save the lives of the B.C. mill workers killed when the Babine and Lakeland mills exploded in 2012, or the lives of the tens of thousands of Canadian workers killed between the two events. These are grim additions to a butcher's bill that records the results of class war in action. The death figures suggest that Anne Feeney's classic "War on the Workers" could serve as a theme song for industrial relations in Canada as well as in her native U.S. (Take a listen.)
This six-part series which starts today tells the story of some of the unnecessary industrial deaths in Canada over the past 24 years, taking Westray as a beginning point and the recent B.C. mill fires as a tragic coda to the litany of deaths arguably caused by management negligence.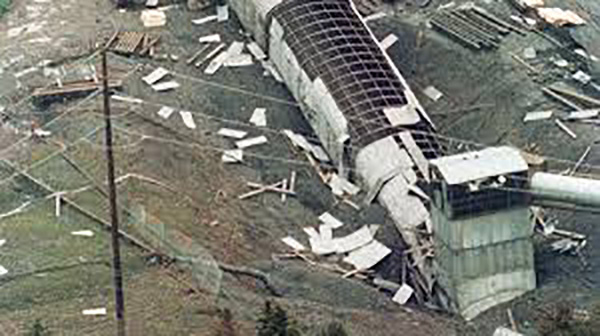 But not all news is bad. Thanks to more than a decade of trade union and other progressive lobbying led by the United Steelworkers, the Westray Act is on the books and, if properly enforced, it could give managers and directors some incentive to make sure their operations are not killing fields for workers. In the past few years (2013-2016) the RCMP and Crown counsel across Canada have increased the number of cases being investigated for possible Westray Act charges and in a few cases new charges have been laid. In a historic first, project manager Vadim Kazenelson recently became the first person sentenced to prison in Ontario under the Westray Act.
Kazenelson was given three and a half years for his part in the deaths of four workers and injury of a fifth. The deaths occurred when a swing stage being operated high above Toronto streets by Metron Construction on Christmas Eve 2009 fell to the ground. Kazenelson is appealing his conviction and has been released on bail.
It is obscene that it has taken so long for the lessons of Westray to be applied, and it is discouraging that even now, we have so few charges and prosecutions to celebrate. We owe it to our honoured dead to do better. This document is dedicated to the 26 men who died at Westray, the four who died at the Babine and Lakeland mills and to the thousands of other Canadian workers who have died unnecessarily, their lives collateral damage in a conscienceless rush for profits and productivity.
Before the Tragedy: Westray's 'Predicatable Path to Disaster'
Men have been going underground to mine Pictou County's dangerous coal seams in Nova Scotia for centuries. Early attempts to access unstable, methane-rich coal from notoriously fragmented seams like the Foord seam (the site of the Westray Mine), led to 246 underground explosion deaths between 1838 and 1950 in the county. The last mine to work the Foord seam prior to Westray — the Allan Mine — experienced eight methane gas explosions before closing in the 1950s.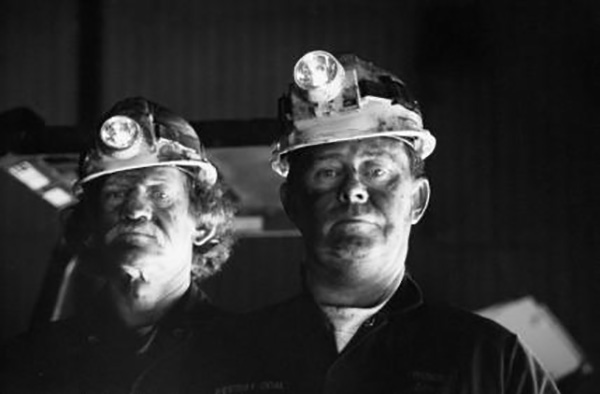 Another 330 miners died underground between 1838 and 1950 in Pictou County mines in events that did not include coal dust explosions. According to Nova Scotia Archives: "Over nearly three centuries of mining activity in Nova Scotia, countless numbers of miners and quarrymen have been killed in disasters large and small. Major coal-mining catastrophes in the last 130 years include: Drummond Colliery Disaster, Westville, 1873 (60-70 deaths); Foord Pit Explosion, Stellarton, 1880; (50 deaths); Springhill Mine Disaster, 1891 (125 deaths); Dominion No. 12 Colliery Explosion, New Waterford, 1917 (65 deaths); Albion Mine Explosion, Stellarton, 1918 (88 deaths); Sydney Mines, cable break in mine shaft, 1938 (20 deaths); Springhill Explosion, 1956 (39 deaths); Springhill Bump, 1958 (74 or 75 deaths); Westray Coal Mine Explosion, Plymouth, 1992 (26 deaths)."
The deadly work below ground in Nova Scotia mines inspired many efforts by miners to organize unions, and safety issues were often high on the agendas of the new workers' organizations, both in the mines and at other Nova Scotia job sites. For example, the Carpenters' Society, formed in Halifax in 1799, was one of Canada's first labour organizations. (However, from 1816 until 1851, it was a crime to organize a union in the province.) In 1879 the Provincial Workmen's Association was formed in Springhill, and quickly gained supporters in the coal mines of Pictou County. The association won some significant safety concessions from mine owners during its existence, which ended in 1917 in a merger with the United Mine Workers to form the Amalgamated Mine Workers.
But employers in Nova Scotia and their allies in government pushed back successfully against worker demands for safety and for fair representation of their interests in the mines. By 1990, Nova Scotia had the second-lowest rate of unionization in Canada and regulation of mine safety was notoriously lax. Between 1987 and 1992, for example, while government inspectors issued over 1,000 safety directives to Nova Scotia mines, no companies were prosecuted for safety offences and the Richard Inquiry report (powerfully titled "The Westray Story: A Predictable Path to Disaster") detailed countless safety breaches identified by inspectors in the Westray Mine but never corrected. Rock falls, tunneling in non-approved areas, methane and coal dust buildup, non-approved machinery operating underground — all of these dangerous practices were endemic at Westray and regulators did little to correct them.
Twenty-six miners died because of this pattern of company negligence and lax inspection by government regulators.
Westray workers had tried to unionize — despite crippling levels of unemployment in Pictou County — that made standing up to management a significant risk. If you lost your job in the one new mine in the county, which was promising 15 years of steady work, you were in trouble.
Nevertheless, workers tried first to organize into Local 26 of the United Mine Workers in October of 1991. That bid failed by a narrow vote, and in the spring of 1992 a successful unionization drive at Westray was mounted by the United Steelworkers. The explosion occurred before the certification process could be implemented, but the Steelworkers kept faith with the men who had joined the union. The union continued to support the families who survived and to campaign for law reform that would make a repeat of the Westray disaster less likely. Steelworkers helped Westray family members bring together an organization dedicated to the memory of the miners who died, and mounted a decade-long lobbying campaign that resulted in the legal reforms embodied in 2004's Westray Act being added to Canada's Criminal Code.
Recipe for deadly risk: money and politics
On Sept. 1, 1988, five days before an impending provincial election, Curragh Resources, a mining company with connections to Nova Scotia's Conservative government, announced its plans to go back into the notoriously unstable Foord seam as part of a new project, the Westray Mine, based in Plymouth, N.S. The company's political friends rushed to support the Westray project, and the promise of long-term mining jobs to be created by Westray may well have helped the provincial Conservatives, then led by John Buchanan, eke out another majority mandate. (The day after the announcement, the province publicly pledged to lend $12 million to support the mine and guaranteed that Nova Scotia would buy 250,000 tons of Westray coal each year.)
The Nova Scotia Power Corp. (then a public body, although privatized soon thereafter) announced a deal to buy 700,000 tons of coal a year for 15 years at prices set between $60 and $74 a ton. The next week the Bank of Nova Scotia announced that a federal loan guarantee would make it possible for the bank to lend Westray $100 million. Donald Cameron, then the area's MLA and Nova Scotia's minister of Industry, Trade and Technology (and after 1990, the province's premier), was an avid promoter of the Westray project, as was Elmer MacKay, the Tory MP who represented the federal Central Nova riding where the mine was to be opened. MacKay's support for Westray is widely viewed as having been crucial in securing the federal loan and guarantees. MacKay, who stepped down from his seat in Parliament in 1983 to allow newly chosen Tory leader Brian Mulroney a safe byelection win in Central Nova, had thereby earned himself considerable influence with the prime minister.
But even with its political friends providing loans and guarantees based on public money, Curragh took years to bring the dodgy project into production in the summer of 1991. According to the May 1992, CBC TV documentary "The Last Shift," private-sector investors had backed away from funding Westray by 1987, about the time Derek Rance of the Cape Breton Development Corp. met with Central Nova MP Elmer MacKay. Rance reportedly told MacKay, an enthusiastic supporter of the mine project, that Westray was too dangerous to merit government support. The announcement of government subsidies through loan guarantees, provincial direct-purchase commitments and the fixed price contract with Nova Scotia Power clearly represented a multifaceted, politically motivated rescue with public money of a project too chancy to attract private investors.
The political support paid off. On Sept. 9, 1988, Westray finalized a deal to purchase Suncor's Pictou County holdings. The key figure in this deal was Clifford Frame, the politically connected businessman who had created the company that controlled the Westray Mine, Curragh Resources Inc. The new firm was created through a complex series of deals and purchases, which often involved several companies Frame controlled in each transaction.
Safely insulated from any full liability for Curragh Resources Inc.'s decisions by the company's newly established status as a limited liability corporation, Frame and his associates in the boardroom set out to wring as much profit as possible out of the precarious mining project.
And they needed profits badly. In 1991, world commodity prices for lead and zinc (produced at other Curragh holdings) were down. A strike linked to health and safety issues at the firm's Yukon mine further damaged the company's bottom line, which showed $98 million in losses at the end of the year. To make matters worse, the guaranteed coal sales deal with Nova Scotia Power stipulated that Curragh had to deliver the first annual instalment of coal to the corporation's Trenton power plant on time or its long-term cash flow from that agreement could disappear.
Westray management had lots of motivation to speed up work on the mine, and the provincial regulators showed very little enthusiasm for enforcing safety regulations, despite a number of rock falls and inspections that showed too much coal dust and methane in the mine. The stage was set for a lethal disaster at Westray, an explosion and loss of life that it would be wrong to call an accident. The Westray miners died because management put production and profit ahead of safety, a pattern that repeats itself all too often in the years after the mine exploded.
Coming up tomorrow: The Day the Westray Mine Blew.