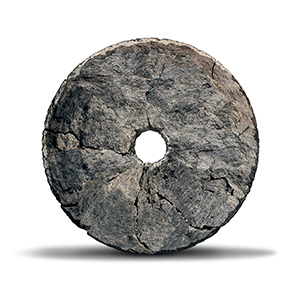 So, you've decided to pry from the gullet of Canada's bureaucracy some government information, eh?
Well, you'll need a printer, pen and even a chequebook. In some cases, you'll need a stamp and an envelope. Advil, maybe even Tylenol 3, is advisable.
That's because when it comes to ease of access to information, the Canadian government is stuck in a year that's hard to imagine ever existed.
To start, the infrastructure used to file access-to-information requests is clunky. You'll find yourself having to print out a form, fill it in by hand, and then scan it to email it back to government officials.
Of course, not all government departments and agencies accept online requests, meaning that envelopes, stamps and a trip to a mailbox are sometimes required.
There's a $5 dollar fee, too. I'm told you can pay it online, but every time I try it trips my security settings on my credit card. I usually write a cheque and mail it in, which is okay because who else takes cheques anymore? I need to use them for something.
Things are so antiquated, apparently some access-to-information officers don't even have whiteout or markers, according to a story earlier this year where a reporter received his information request back redacted with scotch tape and paper.
In a cave somewhere, there's a federal FOI co-ordinator smearing charcoal over sensitive information on a stone tablet before sending it to the recipient via the Pony Express. I just know it.
(Oh, and if you're curious about who has donated to a federal political party, prepare for a bizarre process online to narrow down who is donating to whom and when. And if you think you'll get records prior to 2004 easily, think again.)
Compare that to the access-to-information systems of some of the provinces.
In British Columbia, for example, you simply go online and fill out some Q&A on a website, similar to ordering a new coat, and hit the send button. Within 30 days, you'll at least have a status update.
It's a similar situation in Alberta, only they add a $25 fee.
As for finding out who donated to who in B.C., just punch in the names, click on a couple other questions, and viola. Again, it's similar for Alberta.
Despite the frustrations of the federal systems, Mount Royal University journalism professor Sean Holman says the antiquated nature of Ottawa's transparency process goes beyond technological barriers.
"The problem is it's a censorship system as opposed to a freedom of information system," Holman said. "There are dozens of exemptions and exclusions that government can apply when citizens ask for information from the government."
Those exclusions include a number of reasons for redacting information in documents released after an access-to-information request has been completed, such as concerns about personal information.
One reporter I know filed a request about his own name with the RCMP in Ottawa, only to receive back a document that basically consisted of his email asking for the documents, with his own email address blacked out.
It's part of Canada's tacitly accepted but old-fashioned idea that citizens shouldn't have the right to know how the government makes decisions, Holman said.
He points out that the House of Commons isn't where decisions are first made, just where they are discussed and voted on. The policies up for debate are first concocted behind closed doors, in private rooms.
Often, how the policies came to be remains a mystery. And the cost of prying loose that information is a burden on the public coffers, Holman said.
"The more exemptions and exclusions you have, the more bureaucrats you need to apply those exemptions and exclusions," he said.
According to the Toronto Star, in 2014-2015 running the federal access-to-information system cost Canada $67 million.
The Liberal government eliminated fees associated with finding the records, but upheld the $5 flat fee to simply ask for the information.
But the $5 is a drop in the bucket, and Holman said he takes issue with it because Canadians shouldn't have to pay money to ask for information.
One way that Canada could save a few bucks and get into the spirit of 2016 is to make certain public information readily accessible as a matter of course, Holman said.
Ottawa should also strip the number of exclusions and exemptions on the rest of its access-to-information regulations, and perhaps allow for exemptions while government is creating policy and making decisions, but lift the veil once the decision is made.
That would allow citizens to see how their government actually works, Holman said.
"Citizens, in order to be informed voters, need to understand why their governments make the decisions they do," he said.