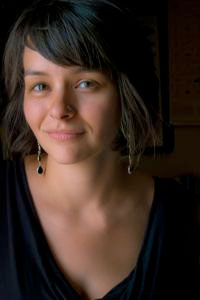 "Everyone does it," you might argue. "Why single out CBC?"
Because this is an excellent illustrative example. I get that it's standard to dump in whatever photos you have on hand that seem vaguely topical. I get that the people who author the articles don't necessarily pick the accessories. But someone is doing this, and they need to stop.
On March 18, CBC posted this article. I am not disputing the content of the article. I think it's wonderful and frankly well past time that we acknowledge the incredible work Nations are doing to create sustainable industries that make sense in their communities.
But leaving aside the written content, let's look at the images. First we see Squamish Chief Ian Campbell in regalia at a treaty ceremony. Second, we see Cree and Tsleil-wau-tuth members drumming and smudging. Third, we see Heiltsuk chiefs in regalia at a protest. Fourth, we see an image of indigenous people engaging in what looks to be an Idle No More demonstration at the Peace Arch crossing.
Here's my question: What does this have to do with tourism?
I've seen phenomenal images come out of Spirit Bear Lodge, the ecotourism venture operated by my neighbours to the north at Kitasoo-Xaixais First Nation. It's just one of several businesses mentioned in this article that are taking on innovative and exciting initiatives -- and meeting vibrant success in doing so.
It's not even accurate
First of all, for the simple sake of accuracy, why isn't CBC going the extra step of seeking out photos that are actually on topic? It wouldn't be difficult. The people running these businesses are smart, and I bet many of them would value the opportunity to showcase some of the images coming out of their ventures.
Second of all, CBC and all your competitors -- why are you not trying to be better? By including the photos you chose to attach to this article, you are reinforcing negative stereotypes of angry Indians who are just looking for something to protest. This, oddly enough, is totally inconsistent with the spirit of your article, and so I fail to see why you're playing into this outdated notion.
Further, I am offended by your implication that any instance of First Nations people practicing their culture and customs is fair game for you to generalize as a spectacle. Were those Heiltsuk hereditary chiefs or Idle No More demonstrators protesting as a performance for tourists? I don't think so. Was Chief Campbell's attendance at the treaty ceremony intended as a spectacle for visitors? How about the sacred smudging and drumming of our Cree and Tsleil-wau-tuth relatives? I don't think so.
Do not mistake ceremony for spectacle. Do not mistake ritual for entertainment.
Our Nations are already challenged to draw clear lines in terms of what is and is not appropriate to share with tourists and the public in cultural performances attached to our specific tourism ventures. You are not helping by appropriating images depicting ceremony and deploying them out of context with the implication that they are therefore equal to entertainment.
One final respectful gesture
As a final note, I'd like to recommend the following gesture of respect:
If you are talking about a Nation, an individual, or a name in an indigenous language, check your spelling. Then double check it. Typos can be avoided and names are sacred. I'm not just saying this because it's my Nation's name you misspelled. I'm saying this because it is a mistake you can -- and must -- avoid.
If you won't change your practices as a gesture of respect, be mercenary. Do it so you look less foolish and outdated.
Gaiasixa.