Jess Housty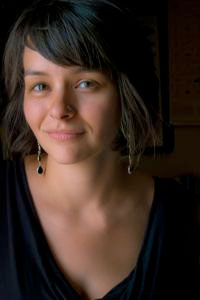 With her Heiltsuk friends and family on the Central Coast of B.C., Jess Housty is a young First Nations leader who's had a view on Canada's national interests through the business end of the proposed Northern Gateway pipeline.
Twitter: @heiltsukvoice
Stories by Jess Housty

It's what I hear all the time from film crews interviewing me. Here's what I wish they knew beforehand.

A new generation of social change activists are eager for bold leadership.

If you think the Oregon standoff is a joke, you've never suffered the grief of land theft.

An Indigenous mother-to-be makes a 'space' for those disappeared and murdered.

An otherwise strong CBC story on tourism is marred by badly chosen images.


TYEE LIST #30: It's about common goals, not colonial guilt, says one young Heiltsuk woman.