Matika Wilbur stands in front of nearly 200 of her Kickstarter supporters overflowing an event space at the Tacoma Art Museum. She is clearly overwhelmed. For a moment, all she can do is laugh. After all, in the past year she's been turned down by dozens of grant-giving foundations, some of which called her project a "risky investment."
"I'm really taken aback," she tells the audience. "I thought, like, 10 people were going to come. Your support shows me that we may look different on the outside, but on the inside we feel the same."
When Wilbur set up her Kickstarter campaign for Project 562 on Jan. 21, she hoped to raise $54,000 -- enough to fund another 18 months of her epic journey to make portraits from every single one of the 562 (now officially 566) Native American tribes in the United States.
When Project 562 was featured on the positive news-promoting site Upworthy, her funding tripled that goal in just two days. Today, the photographer from the Tulalip and Swinomish Tribes in northern Washington State has now raised more than $200,000, and the project has been featured in media like the New York Times, The Daily Mail, The Huffington Post and on NBC.
"My calendar is booked until 2017," the 30-year-old Wilbur says, stunned. Her project has been picked up by the University of Washington press, which plans to publish a multi-volume series of her portraits. And the Tacoma Art Museum will hold an exhibit of her work beginning in May.
Wilbur will spend the next three years traveling around the U.S., making portraits of every tribe in both geographically remote and urban settings. She says her goal is to change the way that Indigenous Americans are seen in America, to shift the collective consciousness towards recognizing the sovereignty of Indigenous communities, and to abolish negative stereotypes while honouring tradition. In short, she hopes to counteract the damage of the Edward S. Curtis photographic legacy of Indigenous misrepresentation.
Leathers and feathers, buffalo and tipis
In the early 1900s, with backing from financier JP Morgan, Curtis spent 20 years traveling to more than 80 Native American and Canadian First Nations communities with the goal of photographing and documenting what he saw as a "vanishing race." His romanticized photographs of Indigenous people were often staged and manipulated to remove traces of modernity, such as timepieces. Curtis carried a trunk of costumes with him to more adequately portray his subjects from this idealized, stereotyped viewpoint.
Wilbur notes that although Curtis captured a way of life that no one else was documenting at the time, his legacy is an outdated image that dominates the Western imagination of what it means to be Indigenous.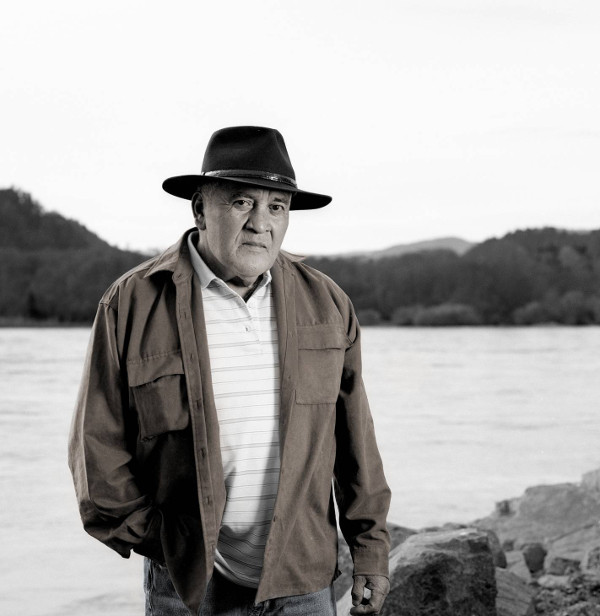 "How does someone like my nephew measure himself to that image? How will he ever be 'Indian enough?'" Wilbur asks. "It's very dangerous for our next generations, because they can never be that person on the horse with the leather and feathers and the buffalo and the tipi. Those days are gone for us."
Challenging this dominant image in her work, Wilbur begins each of her portrait sessions by asking her subject, "What does a contemporary Indigenous person look like?" The conversation -- and the portrait -- unfolds from there.
The response to that question that found in Wilbur's portraits can be summed up in the words of Dr. Jessica Metcalfe, a Turtle Mountain Chippewa and one of Wilbur's subjects: "People say we live in two worlds, but we don't have to choose. We are who we are, wherever we walk."
By rejecting these cultural binaries (such as traditional vs. modern), Wilbur's portraits instead pose a new vision of what it means to be Indigenous. Portraying positive role models, Wilbur says her photographs depict "heroes who walk among us" -- health professionals, farmers, athletes, culture bearers, fishermen, activists and artists.
'Who we are, right now'
A number of supporters have asked Wilbur to come to Canada and do the same work -- a task that would mean visiting some 634 First Nations. But with characteristic candour, Wilbur says that she hopes to return home and begin a family after completing her U.S. odyssey. Though she does have dreams of a project on global Indigeneity, covering Canada's First Nations, she says, will be a job for someone else.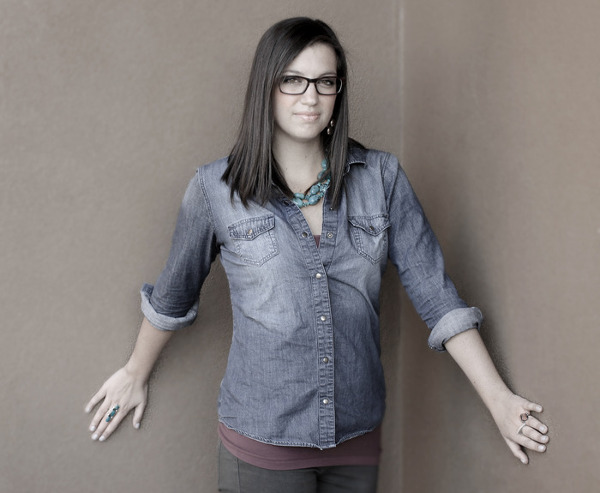 Although to date no one in Canada has made a similar attempt to make portraits from every single Indigenous community, many Indigenous photographers and artists in the country work on the same themes, challenging stereotypes and misrepresentation in media.
Nadya Kwandibens is an Anishinaabe and French photographer from the Northwest Angle #37 First Nation in Ontario whose portraiture work has taken her on cross-Canada tours for the last six years. Known for her portraits of actors and other public personalities, Kwandibens says her work began with a vision statement to "challenge negative stereotypical imagery" and to create a shift to the "existing positive contemporary image" of Indigenous people.
While Wilbur has crowdfunded her project, Kwandibens promotes two tours a year through her Red Works Photography Company. By booking paid sessions, she is able to tour across Canada making portraits. Her unpaid work on the series Concrete Indians plumbs similar themes to Wilbur's Project 562, exploring what it means to be an Indigenous person in an urban centre. She plans for the series to become a traveling exhibit and portrait book. She has another series in mind that would include portraits of elders from across the nation, as well as one called LaughingNDNs (working title).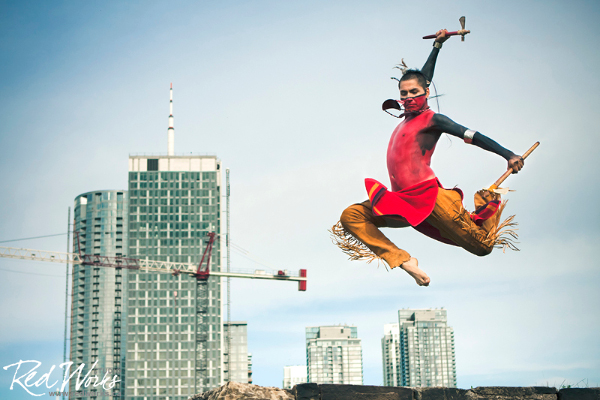 "It's important for Indigenous photographers to photograph the diversity of our culture, because it's who we are right now and you won't get the historical romanticized portrayal of Edward S. Curtis' work," Kwandibens says.
Opening hearts and minds
Loretta Todd is a Cree Metis filmmaker and artist whose extensive work has consistently challenged the idea of the "colonial gaze" on Indigenous peoples. Todd emphasizes that while the success of Wilbur's Kickstarter may represent a pivotal moment in a racially-polarized American culture, it is the work of many people and events that has collectively brought about this recognition for the need of a new paradigm of the Indigenous image.
"It's an expression of our agency and the strength of our communities," Todd says. "We want to shift people in other communities so they can open their hearts and minds to us."
Todd notes that while there is increased entrenchment on racial issues in the U.S. -- such as the resistance to changing the racist name of the Washington R*dskins -- there is also a parallel awakening of those who want to see change and to create community with Indigenous peoples.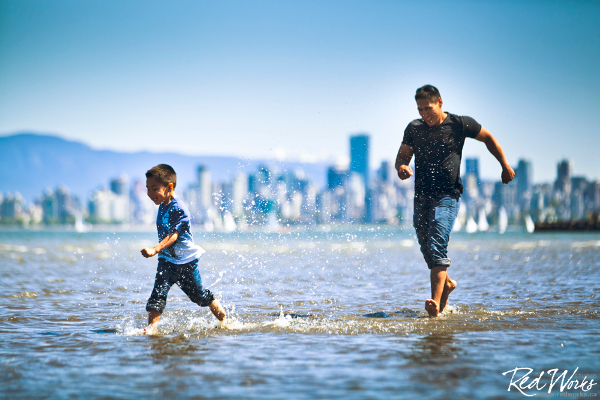 Todd cites the large turnout of non-Indigenous at Vancouver Truth and Reconciliation events and Tsleil-Waututh Nation gatherings to resist the Kinder Morgan pipeline as similar examples of this awakening. While she cautions against valorizing this development -- "they're now doing what they should have always been doing" -- Todd says it is wonderful to see that "now people are listening."
"Whether we can sustain it is another issue," Todd says. "Change takes time."