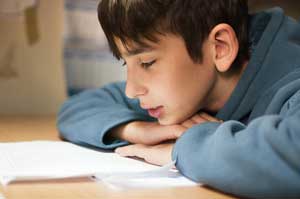 For more than 35 years, B.C. taxpayers have been subsidizing B.C.'s private schools (or "independent schools," as they prefer to call themselves). This has been a recurring sore point, especially when the public system seems chronically underfunded.
The subsidy has ironic roots. When he presided over the baby-boom growth of the schools in the 1950s and '60s, Socred premier W.A.C. Bennett refused to give a nickel to private schools. If the public system wasn't good enough for some parents, they could pay the whole cost of educating their kids. But when his son Bill became premier, he consolidated the Socred grip on power by providing provincial money to private schools in 1977.
It was outright vote-buying, but private-school parents stayed bought right through the 1980s. If a private school follows provincial curriculum and standards, it receives a subsidy based on the per-student funding going to the local public school district.
Peter Froese, executive director of the Federation of Independent School Associations (FISA), told The Tyee that Group 1 schools have operating costs equal to or less than the average local public school; they get 50 per cent of the public district's per-student grant. Group 2 schools, operating at higher cost than local public-school costs, get 35 per cent.
In the 2010-11 school year, this amounted to $249 million: $204 million in per-student grants to Group 1 and Group 2 schools; $22 million in operating grants to 12 Distributed Learning (DL) schools that largely benefit private-school students; $32 million in special education grants to Group 1, Group 2 and DL schools; and $300,000 to grants for home-schooled children who register with their local school districts.
Driving a demographic fall
Aided in part by taxpayers' dollars, the private schools have expanded rapidly. According to FISA numbers, in 1977-78, the first year of the subsidy, private school enrolments were just 4.3 per cent of the total -- less than one in 20 children. Ten years later it was 6.6 per cent, and in 1997-98 it was 8.4 per cent. By 2007-08, 10.8 per cent of all students in B.C. were in private schools, and in 2012-13 the number was 12 per cent -- one student in eight.
Meanwhile, the public system appears to have gone through one of its periodic demographic rises and falls: from a low of 486,000 in 1987 to 616,000 in 1998 to 540,000 in 2012. But add the 76,000 in the private system in 2012, and the demography evens out to 616,000 altogether.
Provincial funding for private schools has risen at a much higher rate than it has for the public system. According to B.C. Teachers' Federation estimates based on Ministry of Education numbers for the 2014 budget, the public system's funding increased by 16.9 per cent between 2005 and today. The private system's funding increased by 45.6 per cent.
One argument made by defenders of the subsidy is that private-school parents are doing us all a favour: they're still paying taxes for the public system, plus extra tuition and fees for their kids' private school. If they sent their children back into the public system, could it afford to pay the whole shot for 76,000 new students?
The obvious answer is that the public system would have to. The government is legally obliged to provide a good public education for every child in the province.
An excellent system despite itself
And despite the protests of the Teachers' Federation, and the illegal behaviour of the Liberal government since 2002, our schools do just that. Victoria was happy to brag about our performance in the last PISA exams, where B.C. beat most of the world in reading, science and mathematics.
Let's think about that: we have a superb public-education system, one that other countries study and envy. To use a shopworn phrase, we are literally world-class, and the world makes us so by paying a fortune for us to teach its children.
And yet the parents of one in eight of our students don't think the public system is good enough for their kids.
Something else is at work here. According to FISA, the number of such schools in 1977-78 was 156 -- down from 176 in 1969-70. After 20 years of public subsidies, the number had soared to 359. In 2012-13, the number stood at 367.
Of these, the Catholic and evangelical Christian religious schools affiliated with FISA numbered 146, or 40 per cent. In addition the province supports a number of Jewish, Muslim and Sikh schools.
Canada does not have a constitutional division of church and state as the Americans do, and several provinces have tax-supported Catholic school systems. Newfoundland and Labrador converted its denominational schools to a public system only in 1997.
Yet many parents think their children should receive formal religious indoctrination. Such schooling would seem to be strictly a private family concern. Instead, non-believers do pay for it, even when the schools' beliefs create public-health hazards like measles outbreaks.
Education as lottery ticket
Overlapping with religious concern is simple class anxiety. In some countries, like Finland, education is consciously designed to give every child an equal opportunity to succeed in an all-public system. But in North America and many other countries, parents see education as what will give their kids an edge -- a cutthroat edge if need be -- over their fellow-students.
After 40 years of middle-class income stagnation, social mobility is a fantasy in Canada, like winning the lottery. And getting your kids through university, at whatever cost, is the ticket in that lottery. Even if they don't end up richer than you, maybe they won't actually end up back in your basement suite while building a career at Starbucks.
Finland, with B.C.'s population, has a reputation as one of the most competitive countries in the world, because it recruits every kid onto the national team. Canada and the U.S., by contrast, run school systems based on The Hunger Games, in which the kids compete against each other.
Compete for what? Positions in top universities, where demand for places raises tuition fees beyond the reach of most. But for the brightest students, scholarships are the glittering prizes most easily won from the top schools. Once in university, your kid will make the connections with other smart, rich kids that will ensure a prosperous career far from any espresso machine.
This is why the Fraser Institute releases its annual rankings of B.C. schools. Of its 20 schools currently tied for first place, only one is a public school. So anxious parents, eager to save their children from ending up as baristas or atheists, will spend fortunes -- their own and ours -- shopping for a private school.
In the current proposed education budget, funding for public school instruction is frozen at approximately $4.49 billion. Money for private schools is set to rise to $280.7 million. Other education-related spending will total about $610 million.
A thought experiment
Consider a thought experiment: suppose we not only cut the subsidy, but abolished private schools altogether. That would mean some 616,000 students pouring into the public schools, each kid receiving average per-student operational funding of $8,104. It would also mean public instruction spending of $4,992,064,000 -- not that much more than we now spend.
Of course we're not going to abolish the private schools, and if we dropped the subsidy many families would bravely pay the whole shot to ensure a lottery ticket (or eternal salvation) for their kids. Besides, the present low budget is based on the unconstitutional breaking of teacher contracts back in 2002.
But W.A.C. Bennett had the right idea: no public subsidies for people who prefer the private option. Without the subsidies, some private schools would have to close and some students would return to the public system -- where they would generally do well.
Some highly specialized schools, like PALS Autism School, have a good case for becoming specialized public institutions, with taxpayers covering most of the high tuition costs. Such kids, after all, will eventually enter the adult community; better to do so with every possible advantage. Other private schools could become both public and truly independent, offering alternative forms of education.
We should all pause to consider that education serves a province with unacknowledged divisions between rich and poor, left and right, secular and religious. To exclude any of those groups from the public system only deepens those divisions and alienates some of us from our neighbours.
A truly inclusive school system will have to find a way to embrace everyone, while respecting students' right to grow and learn within their own group.