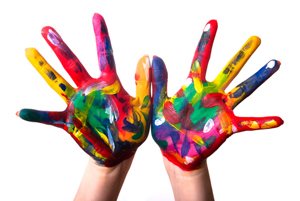 A parent in Hamilton, Ontario is taking the public school board to court, alleging that it has failed to accommodate his beliefs. He wants the school board to "acknowledge my inherent parental rights to direct the spiritual and moral education of my children," seeks advance notice of instruction that may contain material that conflicts with his views of human sexuality, marriage and the family, and leave to remove his children from the class during those lessons. Asserting that he owns his children ("My children are my own. I own them"), the father seeks a court declaration of his ultimate authority over the education of his children.
I hope the court does not accede to the father's wishes because, in doing so, it would misconstrue the purpose and value of education. Canada's universal, publicly-funded school system is, to paraphrase John Ralston Saul, the key to a functioning democracy. Public schools help to transcend our differences to see what we have in common. They free us from the encapsulation of our own experience by exposing us to others. They cultivate our individual strengths and dispose us to treat others as we would like to be treated.
Like the father in Hamilton, Ontario, I wanted my children to learn values that would guide them long after they left home. But I recognized that I would do a disservice to my children if they were simply exposed to the values of my family. While those values have served us well, our children couldn't navigate their way as adults if that was all they were exposed to. That's where public education comes in.
Tolerance for ambiguity and respect for others
Public education helps us to recognize that people see things differently based upon their previous knowledge and experience. People with different perspectives may not easily agree about issues. There will be controversy. In public school, students should encounter ideas that challenge their beliefs and values and cause them to reconsider their initial positions. The process is noisy and messy. Tolerance for ambiguity and respect for others are essential to the process.
To the extent that the Hamilton father's desire for control over what his children learn is shared by others, it poses a threat to a society in which differences must contend with one another, where consensus is dynamic and changing, and viewpoints are plural.
Public schooling is the main means by which a society develops its historical memory. Historical memory teaches us how to behave in various situations. It shapes our identities. Canada is composed of persons from diverse backgrounds with a variety of "historical memories." Canada needs strong public schools to communicate the values that are the glue holding the country together.
If the court allows parents to opt out of those experiences that do not conform to their own values, they will deprive children of the full benefit of education -- exposure to the rich and varied "historical memories" that make Canada the society it is -- and to the contribution that such an education makes to a functioning democracy.