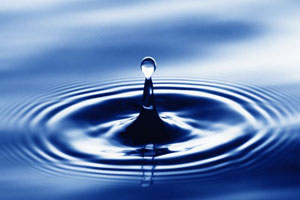 In one blunt 30-page report the U.S. Congress has now spilled the beans on an extreme Canadian energy sport.
Believe it or not, the U.S. Committee On Energy and Commerce disclosed what our very own energy regulators won't: it listed the contents of hydraulic fracking fluids for shale gas and oil production.
Judging by the lengthy toxic menu, it's easy to see why Canadian regulators have left poor water drinkers in Alberta, B.C. and Saskatchewan in the dark.
According to the U.S. Congress, the majority of 750 fracking chemicals, which include a bunch of kitchen sink stuff too, are hazardous if not tumor-guaranteed cancer makers.
The amazing list includes coffee grinds, salt, ceramic balls, walnut hulls, lead, petroleum distillates, methanol, (a dirty air pollutant) benzene, toluene, xylene and millions of gallons of diesel. Benzene will curdle the brain and the liver, while just a cup of diesel can make an Olympic-sized pool of water undrinkable.
And here's the problem: in the absence of a minimum U.S. national baseline for disclosure of fracking fluids combined with a special industry exemption from U.S. water safety standards, it's nearly impossible to "assess any impact the use of these fluids may have on the environment or public health." In Canada it's frackin' impossible.
Hunger for energy, thirst for water
To no one's surprise, the technology has produced a public uproar in New Brunswick, flammable tap water in rural Alberta, a moratorium in Quebec and rural outrage throughout the North American mountain west.
At the end of the petroleum age, extreme forms of energy like shale gas and bitumen inexorably generate extreme debates especially when oil patch regulators drink Prozac instead of water.
Yet shale gas is a true sensation. After running out of conventional gas reserves, energy firms targeted deep shale deposits with industrial force about a decade ago. They discovered that that they could release small pockets of methane or oil trapped in concrete-tight rock (and radioactive stuff too) by fracturing the formation with millions of gallons of high-pressured water, tonnes of sand and gallons of undisclosed chemicals.
The technique (or what critics call "Earth fucking") not only increased natural gas reserves on the continent but also launched "a shale gale" that has changed energy equations around the world. B.C.'s heavily subsidized shale boom both industrialized Peace River country and turned the province into a careless petro state.
But the fracking process is a shameless water and energy hog. It requires hundreds of trucks to transport all the H2O and scores of vehicles to generate enormous amounts of horsepower to inject the sand and fluids.
(The industry's demand for energy has grown from 2-million horsepower to 10-million since 2002: that's 10 Daiichi nuclear reactors at 746 MW a unit.)
A polluting 'shale gale'
Not surprisingly, rural communities have complained loudly about the noise, traffic, air pollution and fracked water supplies.
Fracking remains a chaotic activity and a wild science experiment. Even B.C.'s Oil and Gas Commission recently sent out an alert that says that frackers can accidentally fracture other frackers' drilling operations with, as the saying goes, bad frickin' results.
"Fracture propagation via large scale hydraulic fracturing operations has proven difficult to predict. Existing planes of weakness in target formations may result in fracture lengths that exceed initial design expectations."
Fracking fluids, too, can foul groundwater. Pro Publica, an investigative journalism outfit, has documented 1,000 cases of water contamination in the U.S. alone as a result of the shale gale.
Given that 100 million Americans depend on groundwater, citizens are now asking companies to disclose what they are pumping under their watersheds or near their aquifers. (Frackers leave behind anywhere between 20 to 80 per cent of the chemicals they inject underground.)
Secret ingredients
The oil patch squirmed at the public's audacity. Most companies refused to disclose their patented ingredients. They said their gels, foams and proppants were "top secret" or kitchen safe. (EnCana, for example, only disclosed product names to the Canadian parliament.)
Spin doctors also pointed out that the industry had voluntarily agreed to stop pumping diesel, a popular fracking fluid, into wells in 2004. But that was a lie. Congress found, for example, that oil and gas service industry pumped 32-million gallons of diesel fuel in 19 states contrary to federal regulations between 2005 and 2009.
Meanwhile Canadian energy regulators bit their tongues and closed their ears. Although some of the world's largest fracking operations have taken place in northeastern B.C., the province's Oil and Gas Commission, which is 100 per cent funded by industry, still doesn't require any public disclosure on fracking chemicals.
Nor does Alberta's dysfunctional Energy Resources Conservation Board. It allowed industry to frack 10,000 shallow coalbed methane wells in farm country without so much as an impact statement. The National Energy Board, which is 90 per cent funded by industry, hasn't even studied the matter.
So God bless the U.S. Congress. Unlike Canada's captured regulators, the congress has a responsibility to uphold the Safe Water Drinking Act. (Canada, a self-confessed "clean energy superpower," doesn't even have a national clean water safety act to uphold.)
650 kinds of pollutants
Last year the U.S. Committee on Energy and Commerce asked 14 oil and gas companies including two respected Calgary-based players, Calfrac Well Services and Sanjel Corporation, what they were pumping into the ground.
Now, here's why Canadian energy regulators shun transparency: the majority of fracking chemicals are just plain nasty. Fewer than 100 hundred are water friendly.
Between 2005 and 2009, industry injected 2,500 products containing 750 chemicals into shale formations or about 780-million gallons of fracking fluids. Approximately 650 of these chemicals contained either cancer makers, possible cancer makers or dangerous air pollutants. (The industry mixes these chemical formulas with about 35 billion gallons of water a year.)
One of the most common chemicals was methanol. Even Environment Canada describes the pollutant as a troublemaker. It makes smog, gives animal fertility problems and can react with the air to become a potent carcinogen.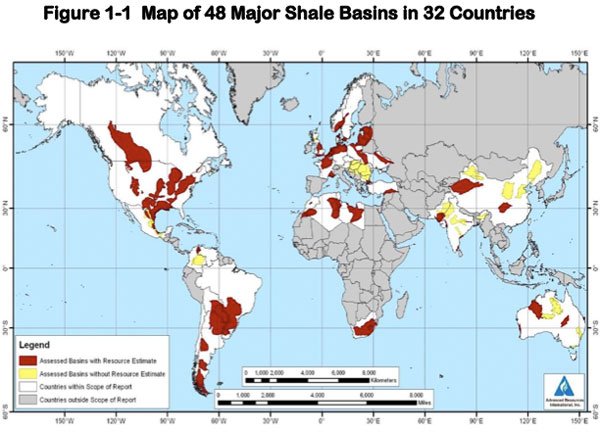 Between 2005 and 2009 the industry also injected 10 million gallons of fluids containing 13 known carcinogens in the states of Texas, Colorado and Oklahoma. In addition, companies used nearly 600 products containing 24 hazardous air pollutants such as hydrogen fluoride, a true blue poison. When inhaled, this gas can cause "lethal pulmonary edema and cardiac effects," says Alberta Environment.
Companies also used 2-butoxyethanol (2-BE) in 126 products. Once absorbed through the skin, 2-BE can destroy red blood cells and crater the liver, spleen and bone marrow. The fracking fraternity has pumped 21-million gallons of the stuff into the ground. It's now showing up in drinking water in Pavillion, Wyoming.
Groundwater: unmapped and at risk
Last but not least, Congress reported that industry injected 93 million gallons of fluids containing mystery chemicals or "trade secret" ingredients. Nobody knows what hazards these unknown compounds pose to groundwater or water drinkers.
Given that industry now relies on hydraulic fracturing for the majority of its drilling operations (and green fracking alternatives do exist), it is imperative that Canadian regulators catch the congressional transparency bug.
Without some basic regulatory integrity, big questions about the safety of hydraulic fracturing will persist. Moreover risks posed by the industry to Canada's largely unmapped groundwater resources will grow exponentially.
In the name of energy dollars or jobs, it's not really smart to compromise a nation's water security with cancer makers.