Workers at one of Vancouver's biggest animation studios could be set to unionize.
Organizers say "hundreds of employees" at WildBrain Studios have signed cards to join IATSE 938, which hopes to organize animation, video game and visual effects companies across Canada.
The union won't say how many people have signed cards, or how close the drive is to hitting the 55-per-cent threshold that allows for automatic certification.
Joe Stilwell, a production co-ordinator at WildBrain, says the campaign is the culmination of a years-long covert organizing campaign at the company, whose animators create The Snoopy Show, Carmen Sandiego and a number of internationally popular TV shows.
Despite that, Stilwell said many workers in the sector are unable to make ends meet.
"We see the toys getting sold, we get emails that say what quarterly reports are making, but some of us can barely make rent," Stilwell said.
IATSE organizer William Gladman says WildBrain is one of many animation studios in Vancouver and beyond that have been eyeing unionization in a growing sector where workers struggle with short-term contracts, long working hours and unequal pay.
Gladman said the size of the company's workforce fluctuates widely. He estimated there could be anywhere between 600 and 1,000 employees, but expressed confidence the union was close to meeting the 55-per-cent threshold.
"We're at a crucial moment in this campaign. We are really, really close, and the workers driving this thing have put in hours and hours over months and years to get this far," Gladman said. "This is the last little push."
WildBrain declined to provide an interview for this story.
"Our core values at WildBrain are centred around our people," chief content officer Stephanie Betts said in a statement. "We are committed to an artist-centric culture, and we believe in a respectful, inclusive and fair environment for everyone. We actively work to instil these values in everything we do, including ensuring that we are competitive within our industry."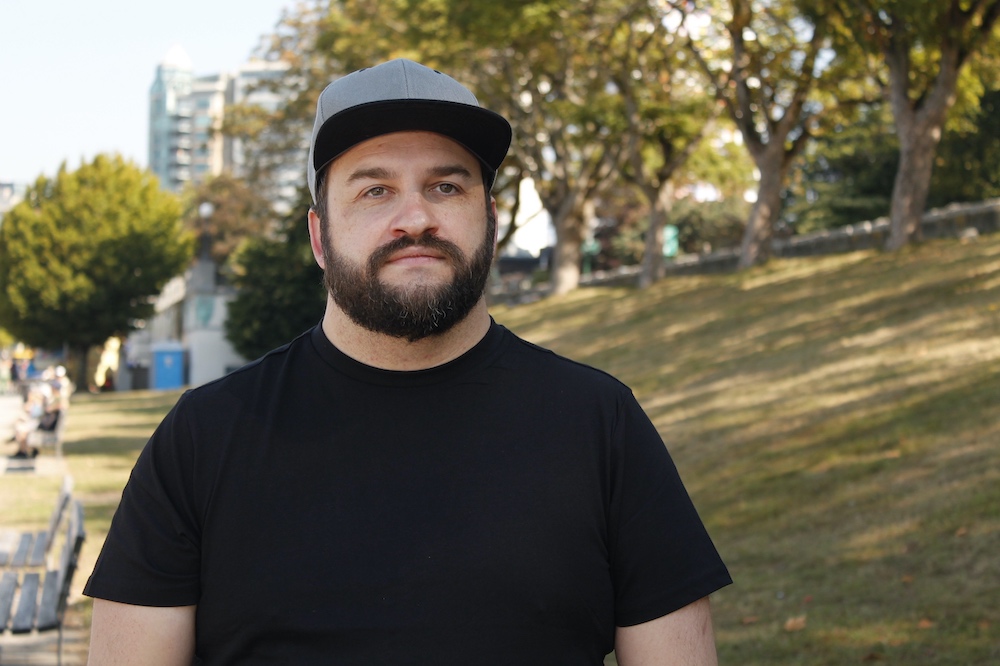 Stilwell hopes a successful campaign sparks a wider wave of unionization in Vancouver's animation industry, which unlike its counterparts in live-action television has almost no union representation.
"Think of it like this: We've rolled the snowball to the top of the hill and are about to push it down," he said.
Drawing up plans
Stilwell moved from northern Alberta to Vancouver to pursue a career in live-action TV.
But he ended up falling into a sister industry: the city's burgeoning animation sector.
A 2020 report from an industry group estimated there were 10,000 people in British Columbia working in animation and related sectors across 49 different studios, most of them based in Vancouver.
But Stilwell, who has worked at WildBrain for six years, said that success hasn't always trickled down to employees.
In live-action TV, virtually all unionized crew and cast are work under a master collective agreement, guaranteeing transparency and equity around pay and certain benefits.
But most animators in B.C. work on fixed-term contracts ranging between six months and two years.
That structure means there is often little transparency on how much employees get paid. Stilwell said he has heard of cases where animators doing similar work have had monthly pay gaps ranging from hundreds to thousands of dollars.
"I've seen people who are less experienced making more money because they came into the company at the right time," Stilwell said.
Gladman says the reliance on fixed-term contracts also leads to boom-and-bust cycles of mass hiring and layoffs.
During the peak of the COVID-19 pandemic, Gladman estimates WildBrain employed as many as 1,200 people.
But many, Gladman said, lost their jobs after the market cooled down, often many months before they expected.
"It's the precarity itself that is driving a lot of the intent in joining a union. It's something people want to fix and it's why people are here," Gladman said.
A quiet campaign
Most major animation studios in the United States are already unionized. But their Canadian counterparts generally aren't.
But a unionization effort has been building in Vancouver for years. In 2021, IATSE Local 938 — dubbed the Canadian Animation Guild — ratified its first collective agreement for employees at Titmouse, a mid-sized animation studio in Vancouver's Mount Pleasant neighbourhood.
Stilwell said that was the year he became active in WildBrain's covert unionization campaign. Animators would meet in secret over Zoom after work, Stilwell said, slowly and methodically building a critical mass of people willing to sign union cards.
Stilwell said workers have recently been emboldened by striking entertainment unions in the United States.
He says some animators are also worried studios will shift to using artificial intelligence to create animation.
Stilwell believes AI won't live up the hype. "You will never replace a human artist in this process," he said. But he does worry a studio might try to use AI to replace human workers to cut costs, even if the product is inferior.
Gladman and Stilwell did not say when they hope to file to the BC Labour Relations Board for certification. Gladman said one of the reasons the union has gone public with its organizing campaign is to reach as many employees as possible.
If WildBrain successfully unionizes, both hope it will lead to other studios doing the same thing. Gladman says there are "dozens" across Canada that are at various stages of organizing.
"I hope people see what we've done and realize they can do it too," Stilwell said. "It seems scary, at first, but what you realize is that you're never doing it alone."