Squamish First Nation and the City of Squamish are working together to plan a traditional cleansing ceremony at Shannon Falls after three people died in the provincial park on July 3.
YouTube video bloggers Ryker Gamble, Alexey Lyakh and Megan Scraper died after slipping into the water and being swept over a ledge, falling 30 metres to the pools below.
Squamish Nation councillor Deanna Lewis said the nation offers condolences to "the family, friends, and to the souls that were lost." The nation wants to work with the District of Squamish and BC Parks to educate visitors about the risks in Squamish-based provincial parks and their traditional significance.
"It's very unfortunate that these lives were lost, and since this happened on our sacred land, we need to honour them through traditional ceremony," she said.
The traditional cleansing ceremony, which will be led by Elder Eugene Harry, will allow the Squamish Nation to pray for the victims and restore the sacredness of the falls.
Lewis also said the Squamish Nation hopes the ceremony can bring awareness to the meanings and significance to the traditional use of land by provincial park visitors.
"We need to educate visitors about how we utilized these places long ago, and how we still utilize them today," she said. "There are so many important ancestral teachings that go unrecognized."
Lewis said during the great flood long ago, the people of the Squamish nation tied their canoes to Nch'Kay, now known as Mount Garibaldi, and waited for the waters to recede.
"Many people died," she said. "Out of this hardship, our Elders said we needed to do better. We needed to take better care of one another, respect our land and our water, listen to our Elders, and remember that water is a dangerous element."
Today, members of the Squamish Nation hold water-based prayer ceremonies called Spirit Bathes in glacier-fed pool systems to remember, honour, and rebirth these ancestral teachings. According to Lewis, ancestral spirits flow down Shannon Falls and ceremonies have been hosted in the lower pools for centuries.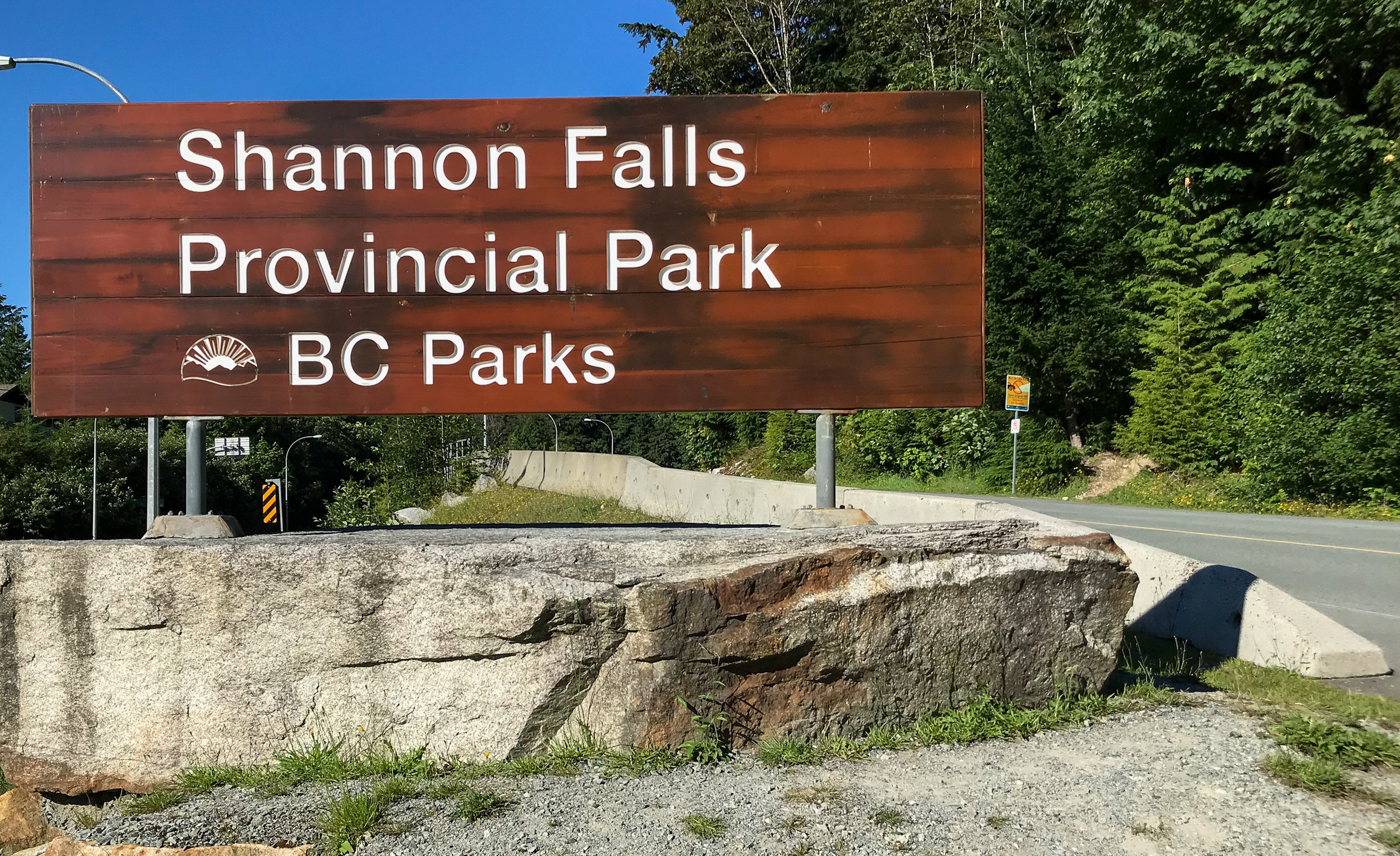 As well, water is gathered from Shannon Falls for a number of other rebirthing ceremonies — like raising a totem, or finishing a new canoe.
"Everything we interact with has a spirit," said Lewis. "When we create a new canoe, we brush the canoe with water from Shannon Falls, it helps with the rebirthing ceremony."
According to the Ministry of Environment and Climate Change Strategy, BC Parks acknowledges Shannon Falls Provincial Park as a culturally significant area to the Squamish Nation.
However, there is currently no official signage informing visitors of the cultural significance of Shannon Falls to the Nation.
The Squamish Nation has started discussing ways to increase its presence in all provincial parks which are considered culturally significant. Lewis says, more signs explaining her people's traditional uses of the land and more safety-focused signage would be first steps. The list of parks include Garibaldi Provincial Park, Murrin Provincial Park and the Stawamus Chief Provincial Park.
The nation hopes to increase safety-focused signage in provincial parks in its traditional territory to make people more cautious around the use of undesignated trails.
The main trail that leads up to the viewpoint atop Shannon Falls is well-marked. But along the way visitors come across several unofficial and unmarked trails that can lead to more dangerous areas.
The three people killed July 3 reached the river on an unofficial trail used by rock climbers.
"Tourists often go into areas and don't know the dangers. We need to look at this incident as a way to raise awareness of the risks involved with our land, and to promote better decision making," said Lewis.
Squamish Mayor Patricia Heintzman said the municipality wants to support the nation's healing process. "Shannon Falls is a very significant spiritual area for them and we are open to support the nation in any way they need us to."
Following the cleansing ceremony, the Squamish Nation and the municipality will work together to urge BC Parks to increase the nation's presence in provincial parks.
Heintzman said the goal will be to ensure that the Squamish Nation's histories, spiritual beliefs, and ceremonies are respected and acknowledged by all visitors.
"We are fully supportive of this and will collaborate the best we can."