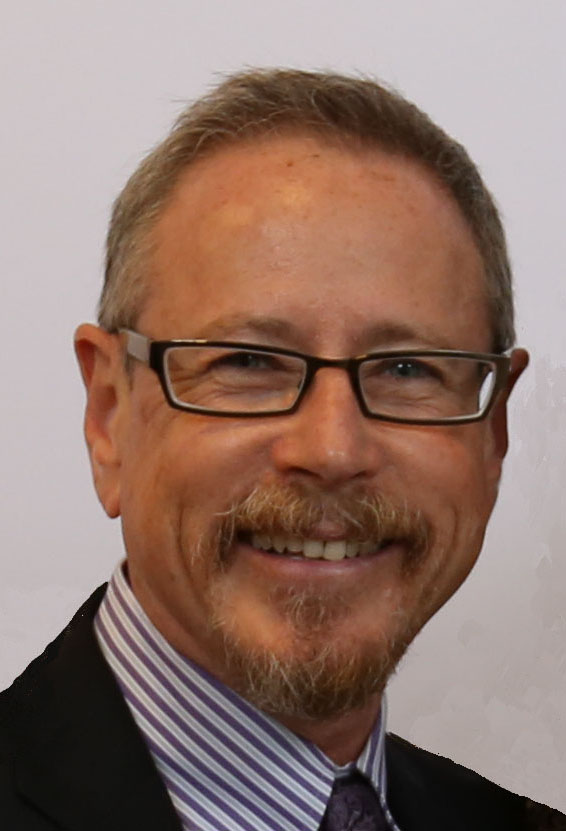 A driver's licence and other government identification documents should no longer include gender, says a University of Victoria professor who hopes the move to re-establish a Human Rights Commission in British Columbia will lead to such a change.
"My suggestion is that the default procedure should be that gender is not displayed on ID, except at the request of the individual," said Aaron Devor, the chair in transgender studies at UVic and founder and academic director of The Transgender Archives, the largest collection of trans-related material in the world.
"This is personal and private information that is in the individual's possession and if they wish to disclose that information, that should be their option to do so, but [the government's] default position should be it's not displayed."
Devor recently met with Ravi Kahlon, the MLA for Delta North who is leading a public engagement process on restoring a provincial Human Rights Commission and to report on his findings to Attorney General David Eby by the end of this year.
"I was really impressed by [Devor's] presentation and the ideas, and it's certainly something I'm taking very seriously for my report for the attorney general," Kahlon told The Tyee. "I was really impressed by the case that was made and by the information he provided. I can't say at this stage what more will come from that. Personally, I think it's something government should consider."
In a phone interview, Devor said he's happy the B.C. government is bringing back a Human Rights Commission that will have greater capacity to work proactively to make changes, rather than simply respond to complaints as the existing tribunal does.
"I'm very interested in seeing this commission take up questions that have to do with gender identity and gender expression," he said. "One of the things that we spent a lot of time discussing is the question of how government bodies and agencies deal with collecting, recording and releasing information about people's gender, gender identity and perhaps even their gender history."
British Columbians are asked on a large number of documents, both in government and the private sector, whether they are male or female. "That information is recorded in various ways and attached to people's names or social insurance numbers as the case may be, and is then also displayed on various pieces of ID in a mandatory way," he said.
"This is something I'm surprised has not been challenged by women yet because we've had legislation for a long time that says it is against the law to discriminate on the basis of gender, and when you have gender on all your ID, you have a very simple and basic way to discriminate on the basis of gender."
People who identify as trans or gender non-binary are beginning to challenge how such information is collected and used, Devor said. "The question here is why does that information need to be collected? Why does that information need to be displayed on people's ID that are required for them to use in various times and places? It's my position that there's really very little basis for that information to be collected most of the time, or no basis most of the time that it is collected."
While there's a good argument for the government to collect and aggregate gender data so it can decide what services it should be providing and where they should be offered, it's rare that gender needs to be attached to an individual's name, he said. "It's used much more broadly than can be justified in today's world where it is against the law to discriminate on the basis of gender or gender identity or gender expression."
In situations where the government decides it's legitimate to collect and store gender data and attach it to an individual's identification, it should be considered personal and private information treated like medical records and only shared on a need-to-know basis or at the individual's request, he said.
Gender information does little to help identify an individual anyway, Devor said. "There are much stronger ways to identify a person as being who they say they are," he said. "The photograph is a much more accurate piece of information than an 'M' or an 'F' because statistically an 'M' or an 'F' could identify approximately half the population, whereas your photograph actually identifies you, your face."
Gender information on documents is never verified to prove identity, he said. "Nobody at a bank or any other public institution is going to ask me to drop my pants so they can verify the letter on my passport or my driver's licence ... It's really basically useless information other than creating difficulties for some individuals."
One of the challenges to how governments in Canada handle gender information came from Christin Milloy in Toronto. After being denied in repeated attempts to update the gender associated with her social insurance number, Milloy made a human rights complaint against the federal ministry that oversees the registry.
The government settled with Milloy in January after a five-year fight. A statement from Jean-Yves Duclos, the minister of families, children and social development, posted at the time on the government's website said the settlement was a step in the right direction. "My department is committed to reviewing its data collection to determine when it is justifiable to ask an individual for their gender as a condition of receiving a government service or for other legitimate purposes."
Devor said this week, "What they're going to do with that review remains to be seen, but the questions are being asked."
Another recent challenge to a government's use of gender data came from Kori Doty, a parent in the Slocan Valley who wished to have the province issue a birth certificate for their child without specifying a gender. While the province refused to issue the birth certificate, it did provide a health card with the gender marked as "U."
"At this point nobody knows what the 'U' means," Devor said. "Does it mean 'ungendered'? Does it mean 'unspecified'? Does it mean 'unknown'? We don't know. Nobody knows."
There has also been a challenge to the information included on Canadian passports. As of Aug. 31, Canada has begun allowing people to use an "X" for their gender, in line with rules set by the International Civil Aviation Organization.
Under the ICAO rules, a country may not issue a passport without a gender marked, but there's nothing to stop it from marking an "X" on every passport, Devor said. "You are in practice accomplishing the same outcome as not having gender on the passport because there'd be no distinction," he said. "It's unlikely to happen, but it's an interesting proposal."
Kahlon said Devor's proposals stood out among the comments he's heard so far. "This is something that a Human Rights Commission can be doing, looking at systematic discriminations and potential barriers in our society and addressing them and suggesting to government how we can address those issues."
Many good ideas to improve human rights in the province have come forward through the engagement process, which remains open until Nov. 17, Kahlon said. "The biggest things I've heard so far are around, obviously, racial discrimination, but challenges around disability, lots of issues around the trans community and the LGBTQ community."
He added, "By far the biggest is First Nations and the lack of the process working for the communities and the lack of participation from the communities in our current system. There's some big challenges, but I continue to learn and I look forward to reading all the reports and submissions in the coming weeks."
Kahlon said Attorney General Eby's "ambitious goal" is to have the new Human Rights Commission set up for spring. The report Kahlon submits will include suggestions for a structure and mandate for the commission, but will likely also suggest specific issues for it to address.
"In this process I've heard so many voices it would be a shame not to capture them," he said.