"If you're not outraged, you're not paying attention."
That's what Heather Heyers Facebook cover photo read on the day she was murdered — its twisted irony later plastered across many news outlets. Heyer, an anti-racist activist and paralegal is said to have died doing what she dedicated her life to, speaking up against all forms of discrimination and injustice.
Since last weekend's events, news headlines have focused on President Donald Trump, the first to condemn "radical Islamic terrorism" during his 2016 presidential campaign but the last to name Saturday's angry mob of neo-Nazis, KKK members and white supremacists "white supremacist terrorism."
"We condemn this egregious display of hatred, bigotry and violence on many sides, on many sides," Trump scolded, like a mildly disappointed father, reading notes from his private golf club Sunday morning.
Heyer paid attention to the rising racism emboldened by the president of her country and was rightfully outraged. Amidst ongoing global violence, talk of nuclear warfare and unprecedented stress on the environment, questions around personal responsibility arise.
What is our ethical obligation to social change? What is our role? What are all the ways we are differently situated, implicated, impacted and concerned? And what actions should we take?
For some, activism is not a choice. Some dedicate their lives to creating safer spaces, speaking up on behalf of those most marginalized and targeted by systems of power and injustice. They are remembered across the world in times of war, chaos and crisis, but they are also often invisible and unsung, unweaving threads of inequality daily.
I spoke with local anti-racist artists and activists Carol Martin, Harsha Walia, Kim Villagante, Jaye Simpson and Adrian Long about Charlottesville, and tomorrow's counter-racist rally at Vancouver City Hall, which could see over 3,000 attendees.
And I asked them how they access empathy and love amidst violence, chaos and rage.
Carol Muree Martin, a member of the Nisgaa Nation, has been working in the Downtown Eastside women's community for over 34 years. One of the main organizers of the annual Women's Memorial March held in February, Martin has been speaking up for Indigenous women's rights her whole life. She has never had the choice in whether or not to be an "activist," saying she supports what she knows is right: speaking up about murdered and missing Indigenous women that she knows and loves and wants to bring home. Sometimes the weight of the world feels too heavy and she breaks under pressure.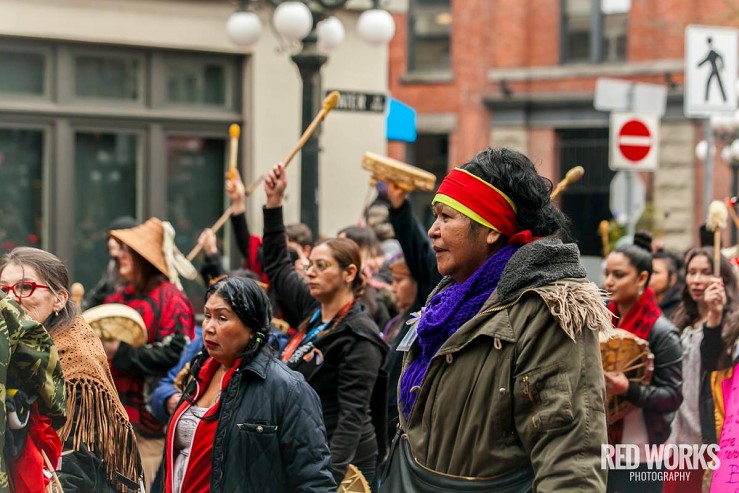 "Every time I stop, I fall back and think I can't do this anymore," Martin said, sitting with friends and colleagues in Crab Park for a BBQ organized by the Downtown Eastside Women's Centre. "I go through this mental thing where I think I'm not making any changes… there's this self-sabotaging mentality."
Martin said her self-doubt was rooted in her family's history of residential schools, where dehumanizing abuse, starvation and violence created mental, emotional and spiritual barriers for most survivors.
But her love is relentless and it's the love she has for people, in all their good, bad and ugly, and the love she has for the resilient women around her, that brings her back to the battle, she said. "I look at people and I know I can't abandon them."
Martin is well known, respected and loved in the community. During Wednesday's BBQ, she shared watermelon and stories with those seated around her, stopping to chat and smile and laughing when a shirtless man tried to taunt and tease the group of women, but was booed away.
When Martin first came to Vancouver, she described herself as whiter, wearing skirts and nylons, with proper hair and less swearing. When she started reconnecting with her culture and looking through her native eyes, she said she couldn't look in the mirror for years.
"My grandmother would always ask me when I was coming home. She said she was waiting for me to come home, but I had just been home, so I didn't understand," Martin remembered. "Years later, I went to the sweat lodge with an elder and told him, wow, look at how brown my arms are now and he said, oh, she has come home."
Martin understood then what her grandmother was saying. She has spent the rest of her life helping lead others home. Although others might only see it in traces of red around her sometimes sleep-starved eyes, Martin admits breaking under the many social and political barriers she faces as an urban Indigenous woman.
"I fight for all the women who have died or gone missing," she said with force. "Sometimes I feel like I'm standing up by myself, but I stand up for what I believe in."
Harsha Walia sat beside Martin Wednesday, listening to her stories. The two have known each other for years. Walia embodies grassroots organization and intersectional solidarity on unceded streets. She's a mother, social activist, author of Undoing Border Imperialism, and co-founder of the Vancouver chapter of No One is Illegal. Naomi Klein has said, "Walia played a central role in building some of North America's most innovative, diverse and effective new movements."
For Walia, the violence in Virginia this past weekend isn't new, but it is an escalating energy that we need to pay serious attention to, she said. Forms of white supremacy have been killing people for years — from drone war to suicide crises in overexploited Indigenous communities in Canada — but as white supremacist groups continue to organize and gather, physical safety takes on a new urgency.
It can be difficult to know how to deal with rage, Walia said. Everybody is implicated in the violence differently, but one of her strategies in struggle is to remain "hard on systems and soft on people."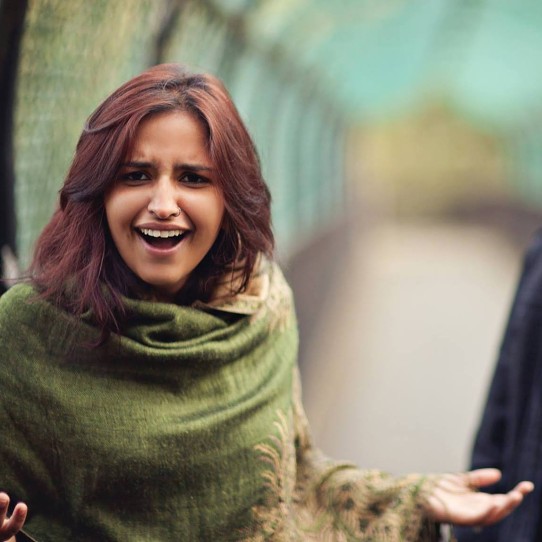 "When I feel an incredible amount of rage, I try to hone that rage against the system," she said. "While at the same time, I try to hold empathy and softness for people… which can be hard."
Walia reflects on the teachings she never considered until someone taught her, like the experience of being a settler on unceded territories, she said. Anger is an effective tool for change, but sometimes we must refrain from being overly self-righteous in our strides for justice. "Hold onto anger, but try not to direct it towards people," she said.
"Anything and everything young folks of colour are feeling is valid. Fear, rage, vulnerability, those are all valid, because they're inheriting the struggle," Walia said, adding that each generation has a new crisis to contend with. Indeed, there is a lot to be angry about, but for some who are less targeted by white supremacist violence, the privilege to remain neutral is tempting.
For Walia, complacency is not an option.
"We all have a role to play," she said. "We don't have the same role and there are valid questions around leadership, but we have to believe everyone has a role. There is enough space, there are enough voices, there is enough capacity and we need everybody."
Kim Villagante agrees. Villagante, also known as Kimmortal, identifies as a queer filipinx woman of colour currently based on unceded Coast Salish Territory. She is a soul, indie-rock, rap, hip-hop artist and will join Jb the FirstLady and Missy D Saturday night for a collaborative concert celebrating women in hip-hop at the Biltmore Cabaret Saturday night.
For Villagante, when it comes to white supremacy's uproar she finds art a necessary outlet. Villagante knows what's up, but admits to only being able to read the first paragraph of news articles lately. Sometimes, the weight of negativity is too overwhelming and solution-based media is necessary.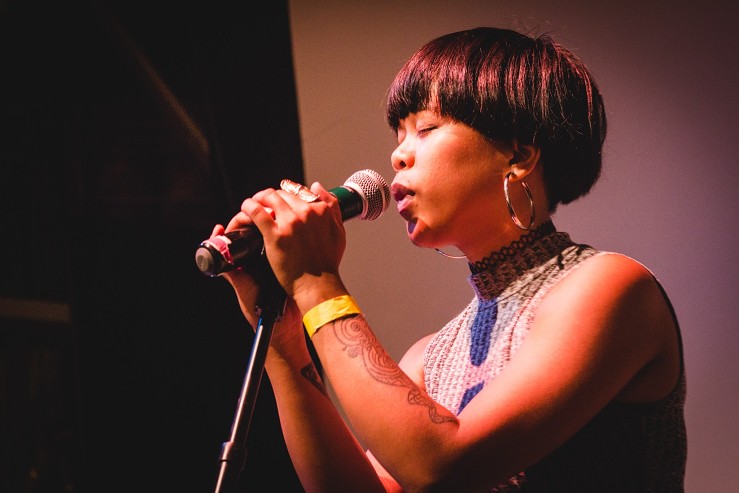 "We need tangible solutions," she said, sitting at a cafe on the Drive. "We need to talk about how to move forward. The media can create the illusion that we're doing something, and who's to say we're not, but we can also move our bodies. We can show up and have a more embodied experience of doing something."
Villagante admitted the difficulty in knowing whether you are doing enough to fight social inequality and injustice. Action can look different for many people, but no one should be able to escape the responsibility that we face in today's social and political climate, she said.
Another feeling that we might want to get used to is the feeling of discomfort, she said.
"I think we should be more awkward together," she said, smiling. "We can be honest about internalized things we don't like to talk about. We can meet people where they're at and see how different we are."
Like Martin, Villigante admitted to getting burnt out in her work. "I need to tell people that, but I don't know how," she admitted. "For me, I need to be alone. Those moments are what catapult me back to working with people."
Jaye Simpson knows a thing or two about catapulting into action. They are an oji-cree queer intersectional activist and rising spoken word artist. When Simpson saw headlines coming out of this weekend's chaos, they intentionally steered clear of social media in an act of self-care, they said during an interview.
But Simpson isn't a silent person. On Monday night they won the Vancouver Poetry Slam at Cafe Deux Soleil after presenting three stunning poems thick of pain, insight and beauty.
"Silence is complacency," Simpson said outright. "There's no way you can be neutral on this stuff. If you're not against racism, you're for it."
Simpson said that Canadians need to collectively recognize a commitment to one another if they are sincere about being allies. Being a good ally takes hard work, they said, and is not a sticker you can award yourself.
"There's a lot of apathy right now. The people who speak out against these things are often the most targeted, which creates even more of a target on their backs," Simpson said.
Simpson spoke with practical grace about the ways in which some people are safer in their struggles for justice and that we need to start being real about that in order to move forward.
When an angry mob of white supremacists stroll the streets with weapons and torches chanting, "blood and soil," "you/Jew will not replace us" and "white lives matter," is ignorance an option for anyone?
Adrian Long, one of 10 organizers of the counter-racist rally in Vancouver this weekend, says it's not.
"Apathy is privilege," Long echoed, speaking from experience. Long grew up in a white community and remembers shrugging off social justice issues, something he says is often naturalized in white communities.
"I don't know how to make people care about things," he said in an interview. "I think people start caring when it's cool to care."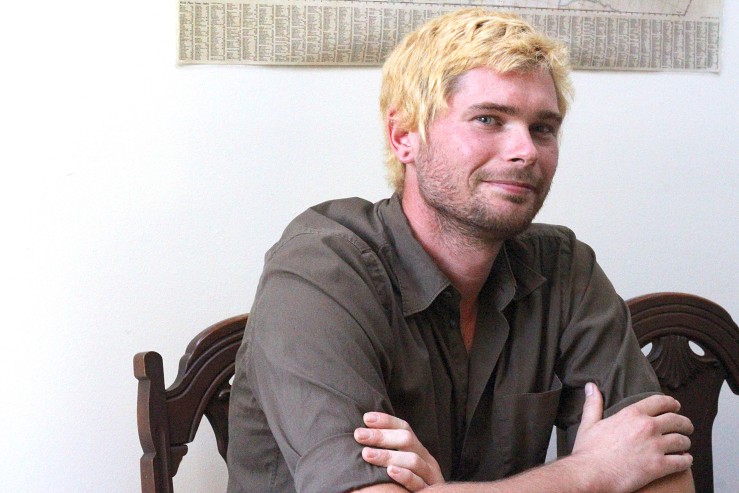 Long identifies as a white cis male. He and his team of organizers through Stand up to Racism Metro Vancouver have dedicated hours to organizing Saturdays event to counter a rally by groups like the World Coalition Against Islam, Cultural Action Party and Soldiers of Odin. He says the group didn't expect the amount of attention the rally received.
"We're hearing a lot of criticism about the fact that more than half the organizers are white," Long explained. "It's a legitimate concern. People wonder whether this will be another group of clueless white cis-gendered men white-saviouring this whole thing and putting other people at risk by not taking the proper safety precautions."
To address these concerns, the organizers take note from other groups like Black Lives Matter Vancouver. They publicly are calling for non-violent action, have designated marshals, peace bearers and first aid assistance.
"We also have a speakers list of diverse voices, we want to acknowledge the land we're on and have an opening ceremony," making the event inclusive and culturally safe for participants, he said. Long doesn't want to tell anyone else how to react to racially-motived violence in North America, but he does think people feel powerless in the face of such bigotry.
The event, scheduled for 1 p.m. at Vancouver City Hall tomorrow, spread like wildlife across social media this past week, sending a clear message that people need a place to put their energy.
"People want to feel effective, like they can do something about all this," he said, adding that they can, everybody can. How else could the long arch of justice stretch forward into the future some only dream about, while others dedicate most of their waking life towards?