"It's kind of in my bloodline," said Jack Barr.
His great-grandfather, grandfather, and father were all Freemasons. Barr followed in their footsteps, and is the president of the Vancouver Masonic Centre Association today.
As political scientist Robert Putnam noted in his famous work Bowling Alone, community groups like the Freemasons have been declining for the last few decades. Religious groups like the Roman Catholic Knights of Columbus, military groups like Legions, service clubs like Rotary and Kiwanis, even youth scouting groups and bowling leagues have seen participation plummet. Some longtime churches have also seen congregations shrink dramatically. Barr says freemasonry's most recent heyday was the late-1960s and early-1970s.
But the organizations are still around, and many own property.
A number of groups are facing the question of what to do with their land and buildings as needs change, along with their ability to cover the costs of hanging on to their property.
Many of these groups in Metro Vancouver, churches in particular, have come up with a creative solution. They're redeveloping their properties while serving the community in a new way by building something that the region needs — housing.
Masonic makeover
The Vancouver Masonic Centre is one block off busy Broadway Street. It's a large, four-storey concrete building, built in 1974, with almost no windows except for its top-floor banquet hall.
Barr said the operating cost got too high for its membership.
"We could've tried to sell it and find another location," said Barr, "but where else do you go to get a building like this?"
Church groups have experienced this challenge, as religious properties are in high demand in Metro Vancouver, and there aren't many of them to go around. Congregations that don't have a building of their own rent other churches, community centres, and schools. One in downtown Vancouver rents a nightclub.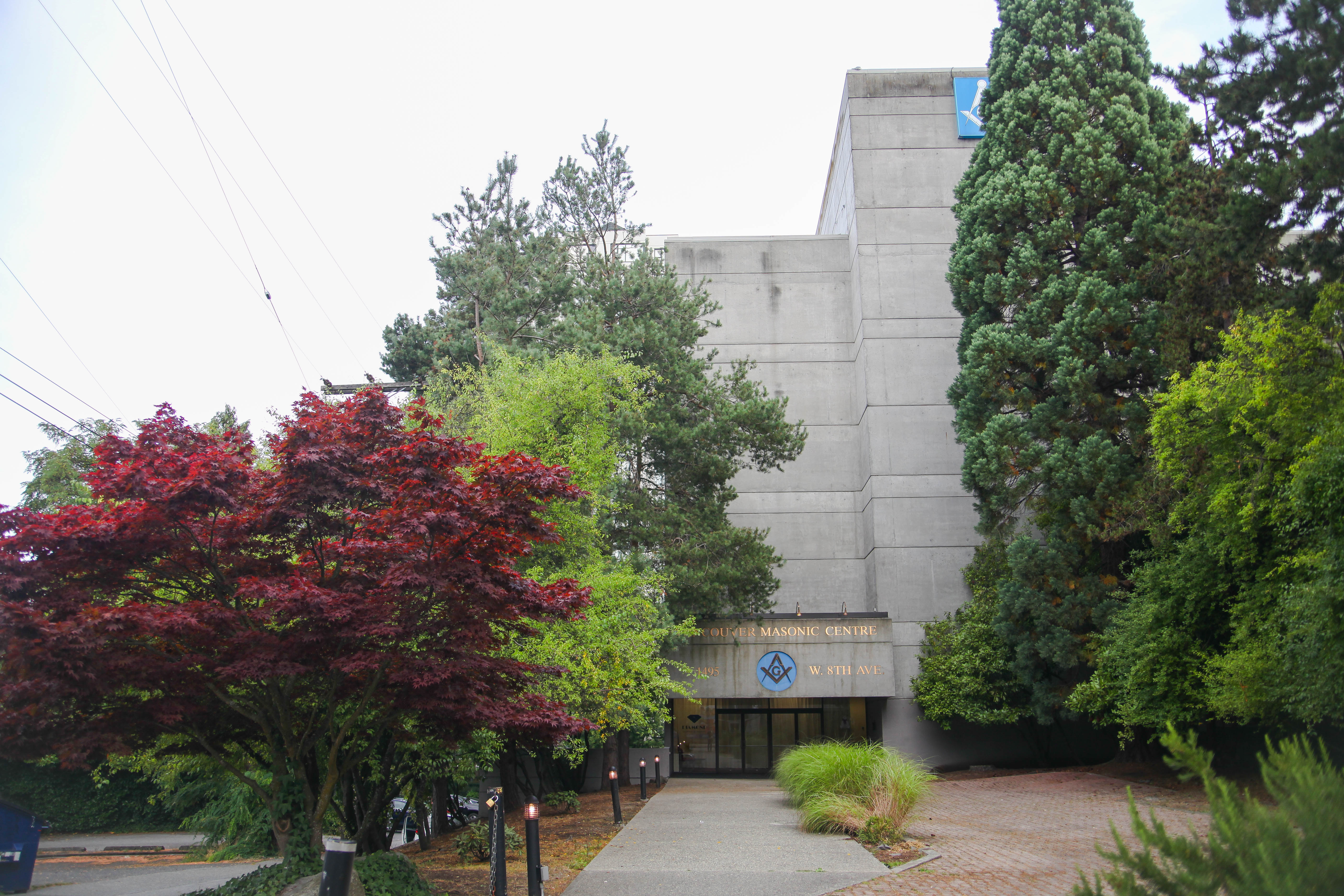 The Freemasons decided to stay put. "We came to the option of redevelopment and how can we make it work," said Barr.
The organization explored options with non-profits and private developers, but finally settled for a project in partnership with BC Housing. The new development would include a new centre for the Freemasons and an 18-storey building with 159 rental units. Twenty per cent of the rental units would be social housing, 30 per cent below-market rental and 50 per cent market rental.
For a socially driven group like the Freemasons, Barr said this was the option that "made sense."
Barr suggests that other groups looking to redevelop their land should not be shy to ask for help.
"Some boards might not have the savvy or acumen to undertake projects like this," he said. "If they don't have experience there, they need to find appropriate assistance. You don't want to put yourself in jeopardy if you're a non-profit."
That's what happened to a Legion branch in Esquimalt that partnered with a developer on ambitious plans for its property. The relationship broke down, the parties are battling in court and the Legion, having exhausted its financial reserves, faces the prospect of having to shut its doors.
A reason for building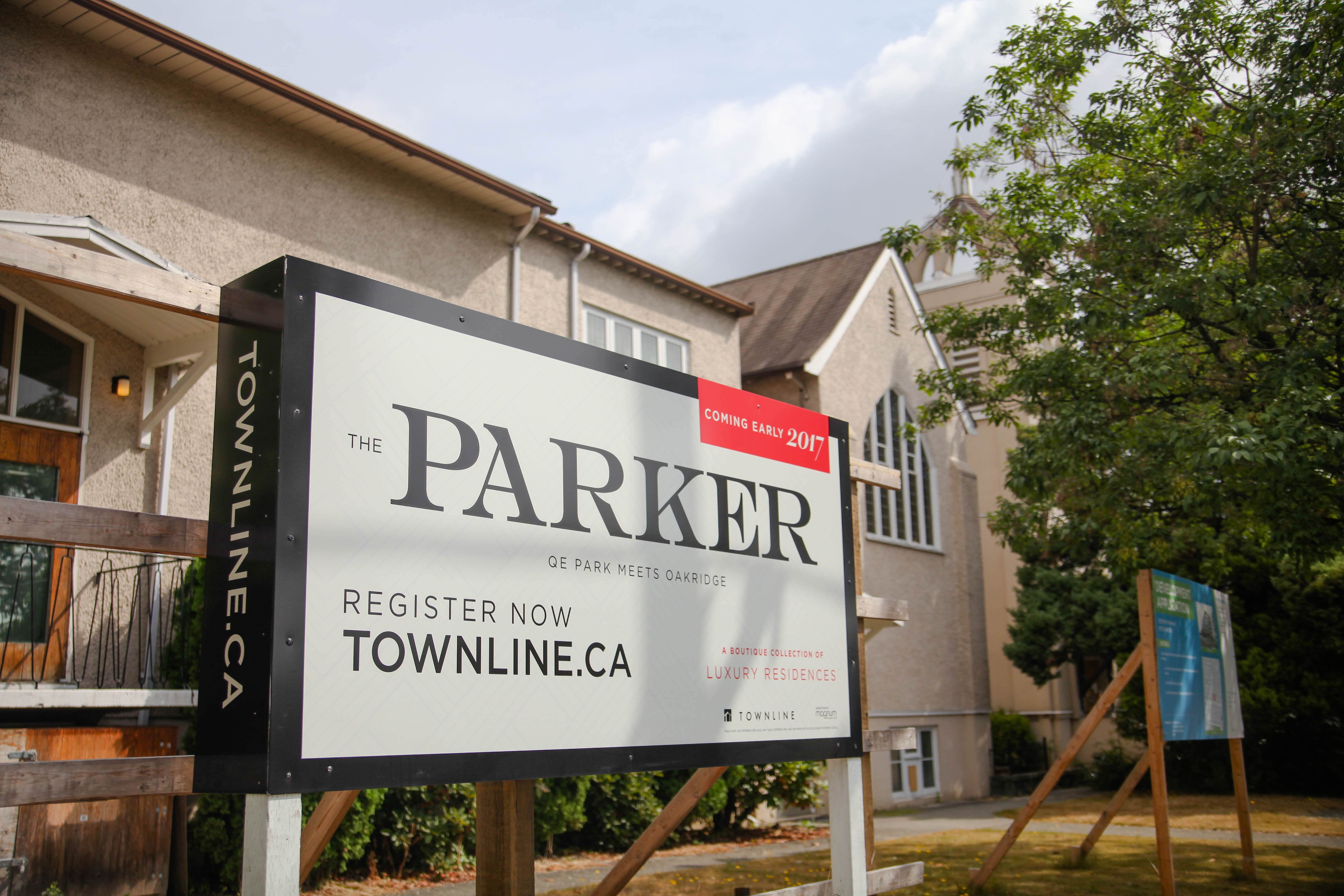 It's often a challenge for members-driven organizations to come to a consensus about what to do with their property.
Robert Brown, who's worked in real estate for over 35 years, helped two churches with their redevelopment after founding Catalyst Community Developments Society in 2013. Catalyst is a non-profit real estate developer.
"What we do when we work with a group is ask about their mission as an organization," said Brown. "Why do they exist?
"Once we discover what they need as a priority, we can look at how that can be met, or not met, by their real estate. For example, if a church wants to build a large replacement at 15,000 square feet, the cost is going to be very high. That likely can't be supported by a rental housing project. It pushes into needing to go down the route of condo development."
Catalyst worked with St. Andrews United Church in Port Moody on a development that will have 55 below-market apartments and a children's centre in addition to new church space.
On a larger scale, First Baptist Church has partnered with prominent Canadian developer Westbank. The church is redeveloping with two towers on its property – one 57-storey high-rise of 311 condos and one seven-storey high-rise of 61 social housing units – along with daycare, a community kitchen and gardens. The stone church building that's been on the corner for over a century will receive seismic upgrades.
Municipalities can help these groups by loosening things parking requirements and waiving development cost charges if they include below-market housing in their project. Grants help too.
As for the provincial government, BC Housing has helped groups building affordable housing with its Investments in Affordable Housing program.
The work of one non-profit, the Housing Foundation of BC, shows the important role community groups with urban land can play in housing those who need help. It's been working with organizations to provide below-market housing for over 64 years.
Today, the foundation has 27 buildings with 945 units, all with income-based rents for low-income seniors, families, and people with disabilities. The non-profit has purchased existing buildings and developed on donated, leased, and purchased land, working with groups like Lions clubs and churches.
This kind of housing helps keep those who depend on nearby services.
"There's a huge demand, and it's getting more difficult to respond to that demand," said Jan Robinson, the foundation's executive director. "But that's our reason for being: to provide low-cost housing to folks that have a challenge meeting the demands of the market."
Stock in the block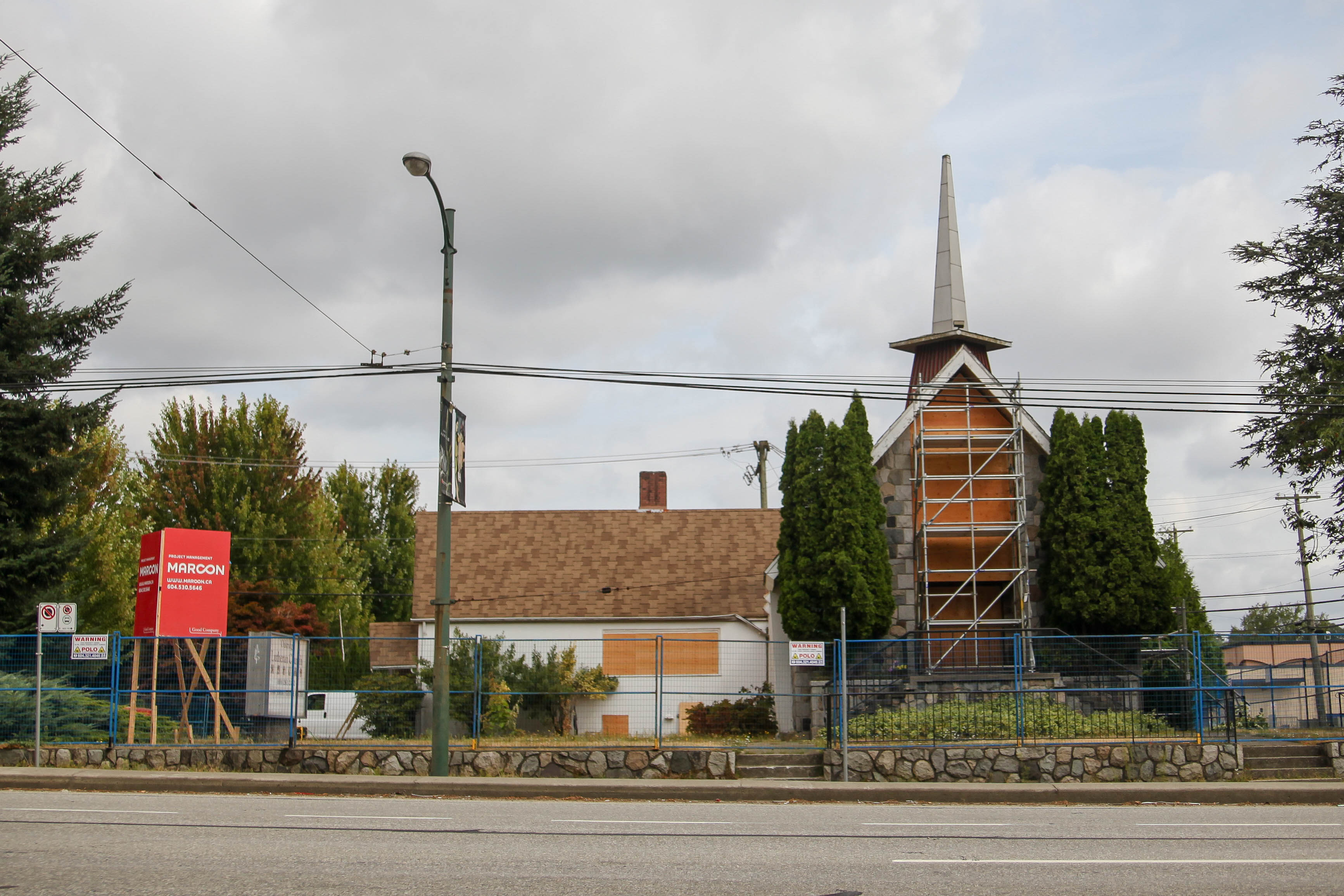 Brown of Catalyst Community Developments said Vancouver's high land prices can make it very tempting for groups to sell.
"Groups get approached by developers and they can sometimes get allured by the large price that's being offered," he said. They can "maximize their dollar and put it into their mission in some way."
But even if a group's membership is declining, moving out of a neighbourhood leaves a void.
"It's very important that the assets owned in what we call 'community hands' remain in community hands," said Brown.
Churches and clubhouses serve their members, but they also serve their communities. They host recitals, weddings, garage sales, sports, offer social services, preschools, help food banks, and interact with arts communities.
"We think, more often than not, there's a way groups can hang on to most of the ownership of their property and still achieve what they need to achieve," said Brown.
All it takes is a little creativity.