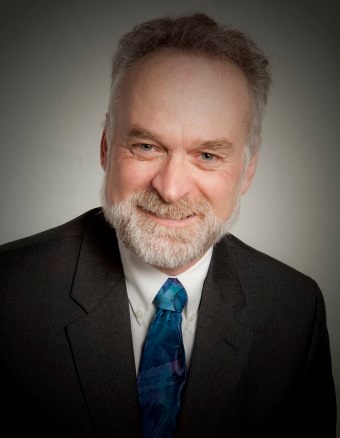 Temporary foreign workers continue to be hired in place of Canadians despite federal assurances that the Canada's beleaguered foreign worker program is meant to be a last resort, the auditor general said Tuesday.
Michael Ferguson's office reviewed 136 applications for temporary foreign workers submitted by Canadian employers. It found that 88 per cent of the requests were approved – despite indicators in some cases that more information should have been sought to ensure employers had tried to hire Canadians first.
In one instance, the Department of Employment and Social Development approved an application for a caregiver for an applicant's elderly parent — despite the fact the parent did not live in Canada, nor had efforts been made to hire a Canadian caregiver first. The parent only planned to come to Canada if the application for a temporary foreign worker was approved.
"The reason given in the application for not recruiting a Canadian was that the employer was looking for 'someone who is trustworthy and with the ability to work without supervision,'" the report noted. "We found that these statements were accepted without challenge by the program officer."
Issues were also found in Canada's seafood industry and fish processing plants.
One company told the department it was hiring temporary foreign workers to fill a supervisor position, despite little evidence the employer had considered training or promoting Canadian workers first. The application was approved.
In other cases, some plants told the department that foreign workers were needed because Canadian workers had quit "because of conditions or difficulty of work."
"In our opinion, this type of situation appeared to be a retention problem and not a labour shortage problem," the auditor general's office said.
The sector also appeared to recruit temporary foreign workers despite the fact "Canadians who last worked in a fish and seafood processing plant may have been available for work."
The department failed to ask follow up questions 40 per cent of the time in cases where the auditor general's office felt more information was required.
Not asking additional questions wasn't the only departmental shortcoming flagged.
Canadian employers looking to hire low-skilled temporary foreign workers are required to show they have actively tried to recruit workers from under represented groups, including First Nations communities.
Yet, "in the files we reviewed where this requirement applied, 65 per cent of employers did not make adequate efforts to appeal to under-represented groups," the report said. "Nevertheless, the department approved most of these applications," including within fish plants located near First Nations communities.
Employers were also not required to pursue further job postings or advertising in cases where the department felt Canadians could be hired — despite departmental power to do so.
Nor did the department use all the labour market information, including employment insurance claims and records of employment, to ensure that Canadians were being hired first — despite having access to them via interdepartmental sharing agreements.
"Without sufficient labour market information, there is a risk that program officers will not be able to ensure that temporary foreign workers are not hired for jobs that Canadians could have filled," the report said.
The auditor general's office also had concerns about the department's ability to flag and deal with Canadian employers who break the rules.
"We found that Employment and Social Development Canada increased its enforcement activities since announcing program reforms," the report said. "However, it did not use the information it had to focus its activities on employers of the most vulnerable temporary foreign workers or employers that were most at risk of not complying with the program."
Very few onsite inspections were being done — and those that were done were "flawed because the department always told employers about them well in advance."
The department says it is considering whether to do unannounced checks. A decision is expected in April 2018.
The auditor general's office also found any punitive action against employers found breaking the rules could take months to be approved.
In 2015, just over 90,000 temporary foreign workers were employed in Canada, down from 163,000 2013.