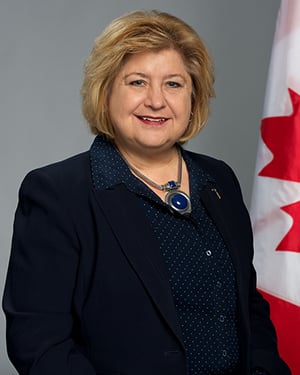 Federal Employment Minister Mary Ann Mihychuk said Wednesday that she understands union concerns about temporary foreign workers in Western Canada's construction industry and is open to holding an inquiry.
Mihychuk's willingness to review the program is "fantastic," said Mark Olsen, Western Canada manager for the Labourers' International Union of North America.
A parliamentary committee reviewing the Temporary Foreign Worker Program made 21 recommendations last month that critics said favoured business.
Olsen challenged the report, saying the committee of MPs failed to consider the needs of western construction workers. Companies were using the program to bring in low-cost labour, replacing Canadian workers, depressing wages and reducing workplace safety, he said.
Mihychuk said she understood the union's concerns and would be warm to holding such a review.
"Absolutely," Mihychuk said when asked about a review on Parliament Hill. "We're still looking at ensuring that the TFW program doesn't take jobs away from Canadians."
The parliamentary committee's report recommended quicker and easier access for businesses keen to use the program. It was criticized by labour groups across the country who said the committee's witness list was stacked with business groups to reach a predetermined outcome that benefited employers, not workers.
The labourers' union, representing more than 100,000 workers in Canada, is releasing a white paper today on the use of the TFW program in Western Canada.
The union said the white paper detailing the program's impact in Western Canada and recommending changes was sent to the parliamentary committee, but was "ignored."
Mihychuk said she is aware of the union's complaints and is sympathetic.
"I saw their story and I understand completely where they're coming from," she told The Tyee.
Olsen welcomed Mihychuk's comments, but said the government will still need to be pushed to make changes to the program. Olsen said he had been promised a meeting to talk about the union's concerns by the minister's office in the past, but it never happened.
He said he'll be contacting Mihychuk to follow up on changes to the Temporary Foreign Worker Program and the International Mobility Program.
"Like all governments, they need a bit of a continued nudge," Olsen said. "That's what we'll start to do tomorrow."