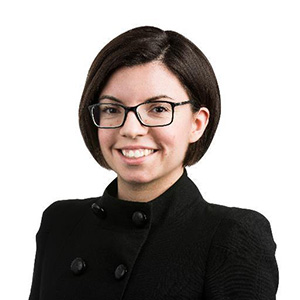 A parliamentary report on the controversial Temporary Foreign Worker Program released Monday recommends streamlining application-processing times to give Canadian businesses faster access to foreign labour.
It also recommends a "trusted employer" stream of the program that would grant expedited access to businesses that have used temporary foreign workers in the past without issue.
The report was produced by a Liberal-dominated House of Commons committee and will be used to guide any future legislative changes to the program.
It is based on testimony from more than 60 witnesses in front of the Standing Committee on Human Resources, Skills and Social Development and the Status of Persons with Disabilities earlier this year.
While the report makes 21 recommendations in total, critics said it offers little concrete action to improve working conditions for temporary foreign workers.
In June, Canadian labour groups accused the Liberal government of skewing the witness list to reach findings that would recommend making the program more accessible to businesses.
The NDP's employment critic Niki Ashton sat on the committee, and said the report reflects a prioritizing of the needs of businesses over those of workers.
"The actual review was incredibly skewed in favour of the voices of industry and employers," Ashton said.
Ashton added that she had doubts about the Liberals' intentions, because Immigration Minister John McCallum has been promoting the TFW program abroad while at the same time insisting he is concerned about it.
She said the report essentially gives employers what they asked for, while making more vague commitments to changes that foreign workers and their advocates wanted, such as clear access to permanent residency.
The first recommendation of the report suggests extending the employment terms of low-wage caregivers from one year to two years, in order to reduce the impact of application fees on employers.
The next recommendation suggests "that Employment and Social Development Canada review the Labour Market Impact Assessment application process, with a view to increasing speed and efficiency."
That recommendation was in response to complaints of those who testified that the process, intended to ensure that residents have first crack at jobs in Canada, slowed access to a pool of foreign labour.
"Witnesses appearing before this Committee agreed that there is a need to streamline and standardize the LMIA application process to better serve applicants," the report said.
But Ashton said what concerns her most about the report is the lack of a concrete plan to tackle abuse of the workers themselves.
She said there are some positive recommendations, such as not tying a foreign worker's presence in Canada directly to their job and an accreditation process for employment recruiters that is specific to the TFW program.
But too many other challenges faced by such workers are not addressed, she said.
"There's no reference to expanding the social safety net for migrant workers," Ashton said. "They're unable to access employment insurance... when they seek out health care, it's not there. This study doesn't really touch on any of that."
The Coalition for Migrant Worker Rights Canada issued a statement expressing similar concerns.
The organization said the report is vague and its recommendations are not specific enough.
Gil McGowan of the Alberta Federation of Labour, who ran for the NDP in Edmonton in 2015, said the report seems to be aimed at eliminating requirements for employers to prove they made efforts to recruit residents for the positions.
"The stated objective is if the employers manage to get their names on the list of trusted employers, they wouldn't have to prove that there's a labour shortage," McGowan speculated. "It'll just be assumed."
McGowan said such approaches to circumvent the process were tried by the previous Conservative government and "in every case, employers abused the program."
He worries the program will lead to an ever-growing two-tiered labour market in Canada, where temporary foreign workers will be used to drive down wages of residents while also suffering from less stringent workplace rights practices.
McGowan also chided Trudeau, saying the report delivers the "exact opposite" of what the Prime Minister said should happen with the program in a 2014 opinion piece in the Toronto Star.
At that time, the former Conservative government was under intense pressure to dial back the program and Trudeau agreed, suggesting it drives down wages and was being used in regions of high unemployment.
McGowan accused Trudeau of pulling a "bait and switch" over his stance on the program.
"This is an example of a government refusing to learn from experience," he said.
Responding to the report Wednesday, B.C. Federation of Labour President Irene Lanzinger noted some positives, specifically the recommendation to not tie a worker's presence in Canada to their employer.
"This tying to one employer was a kind of indentured servitude," Lanzinger said. "It really meant that people were very reluctant to exercise their rights as workers because if they lost their job, that was it."
She said there must be a better plan for finding pathways to immigration for workers.
She said giving permanent residency to TFWs upon arrival in Canada is the only way to make sure all residents in the country have the same rights.
Lanzinger also said the hearing process was rushed and gave too much weight to the opinion of business, and that a more rigorous review must be undertaken.
A staff member for the Minister of Employment MaryAnn Mihychuk would not grant The Tyee an interview or answer questions about the report, instead referring twice to an online statement.
**Story expanded on Sept. 21, 2016 at 3:15 p.m.