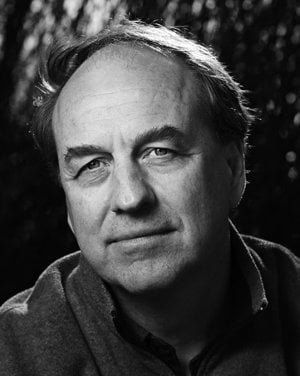 Andrew Weaver says the British Columbia Green Party he leads may need to change its name to further distance itself from "extremist fringe elements" he says have "hijacked" the federal Green Party of Canada.
Meanwhile federal party leader Elizabeth May has fired three members of her shadow cabinet who were among those signing an opinion piece questioning Weaver's opposition to "limited use of a boycott, divestment and sanctions against those sectors of Israel's economy and society that profit from Israel's occupation of Palestinian territory."
"It should be obvious to anyone reading this article why the BC Greens have taken great steps to emphasize that we are not formally affiliated with the Green Party of Canada," Weaver wrote in the comments section of the piece by 24 federal Green Party members which The Tyee published on Sept. 13.
"There is a movement within our [B.C.] party to change our name after the next B.C. election," he wrote. Noting that neither he nor most members of his team are members of the federal Green party, he stressed, "The BC Greens will not let ourselves be hijacked by extremist fringe elements."
Shadow cabinet purge
May was unavailable for an interview, but spokesperson Daniel Palmer sent a statement by email on behalf of the federal party explaining why May had removed three members of her shadow cabinet from their positions. Assigned to various files, the job of shadow cabinet members is to provide opposition voices on government policies.
"Members are free to express their opinions, however they are asked to do so while making explicit they are speaking as individuals, and not on behalf of the Party," Palmer wrote. "In this case, three members of Shadow Cabinet unfortunately chose to criticize the leader of a provincial party while using their official GPC titles."
As leader, May has the discretion to appoint or remove members of the shadow cabinet. Palmer wrote that Lisa Barrett, Colin Griffiths and Dimitri Lascaris had been removed from their posts for "inappropriate use of a Party position."
The Green Party of Canada passed a resolution at their convention in August supporting the action against Israel, a motion that was condemned by some Jewish groups and that had May, who opposed the motion, publicly musing on whether she could remain as leader.
Palmer said the federal Greens will hold a special meeting in Calgary in December to revisit some of the policies the party passed at the August convention.
Federal party has 'problems', says Weaver
Reached by phone, Weaver said the idea of changing the provincial party's name arises often. "I wouldn't say it's strong, but it's there. It's ever present," he said. "There's nobody driving it. It just keeps coming up."
He said the party's policy positions and platform are more important to him than what the party's called. If a motion to change the name is brought forward in the future, he said he will neither oppose it nor campaign on it.
Weaver, who often appears on stage with May, said the federal leader remains a close friend. While there are occasional points of disagreement between the provincial and federal parties, he said, "I'm not distancing myself from Elizabeth May."
He stressed that the provincial party is completely separate from the federal party and he stood by his comments about the national Green Party being hijacked by extremists. "They have problems in the federal Green Party," he said.
Weaver said that it was "odd" that The Tyee published the opinion piece by the 22 federal Greens. "It's irrelevant to B.C. politics," he said.
Political parties should be cautious when adopting the policies of outside groups, he added, whether it was the Greens and the Boycott, Divestment and Sanctions movement, or the federal NDP and the authors of the Leap manifesto. "When political parties align with external agencies, they lose relevance."
He said he is proud of the policy document the provincial Green Party passed at its last convention.
Weaver also said that whether he stays as leader after the May 2017 election will depend on whether voters send more Greens to the legislature. "I'm not going to be the lone MLA and run again for a third time," he said.