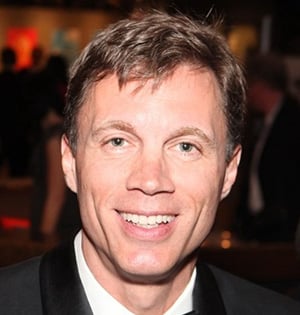 Conflict of interest commissioner Paul Fraser is facing new pressure to step aside from a review of BC Liberal fundraisers at which donors pay up to $20,000 to spend time with Premier Christy Clark.
Fraser's family ties to Clark -- his son John Paul Fraser is a long-time friend, volunteered on her leadership campaign, and is now a key government deputy minister -- have already brought demands he recuse himself from the investigation.
Now past donations to the BC Liberals linked to Fraser are raising concerns about his role in investigating allegations that Clark's fundraising activities violate provincial conflict rules.
Fraser has agreed to review separate complaints from NDP MLA David Eby and Democracy Watch co-founder Duff Conacher that BC Liberal fundraising dinners and other events where donors pay $5,000 to $20,000 to meet with Clark violate conflict rules. He plans to issue one report.
But Conacher says Fraser should step aside from the investigation.
Fraser had already recused himself from an investigation of Clark launched as a result of a 2012 complaint by former Liberal MLA John van Dongen. Fraser acknowledged that his son's senior role in the Liberal government and ties to Clark could create the ''perception'' of a conflict of interest.
Conacher says the issue goes beyond the Clark investigation and raises questions about Fraser's ability to serve as conflict of interest commissioner.
''I don't see how he can be serving in that position, reviewing anything to do with any cabinet minister,'' Conacher said. ''The son works for all of them, not just the Premier, and the Premier appointed all the cabinet ministers, so she has an interest in all of them being protected and has the relationship, beyond a work relationship, with his son.'' John Paul Fraser is deputy minister for government communications and public engagement.
But Eby said he is not opposed to Fraser continuing on this file.
''I've raised it with him, and he has told me he believes he can make a fair and independent decision and it passes the reasonable apprehension of bias test,'' Eby said. ''As a lawyer, I know that's where it ends.''
Earlier this month Alberta ethics commissioner Marguerite Trussler stepped aside from a review of conflict allegations against former Premier Alison Redford, saying she knows two individuals directly involved in the case and wanted to avoid any perception of bias. Coincidentally, she asked Fraser to take over the review.
''That was someone doing the right thing,'' Conacher said. ''No one asked her to, she proactively said 'I know two lawyers in this situation, so I can't rule on it.' That's the way to do it.''
Donations from law firm 'problematic,' says complainant
Conacher also expressed concern about donations from Fraser's law firm to the BC Liberals before he became commissioner in 2007.
Fraser was a partner in the Vancouver law firm Fraser Milner Casgrain. The Elections BC database shows the firm donated $25,383 to the BC Liberals from 2005 to 2007, including $10,000 to the successful Vancouver South campaign of Wally Oppal, the former B.C. Supreme Court judge. The firm donated to no other party.
The database also shows that someone named Paul Fraser made three donations totaling $300 to the Liberals in 2006, including two made on the same day as a $2,000 donation to the BC Liberals on behalf of Fraser Milner Casgrain.
In a short phone interview on April 7, Fraser said he had no recollection of making a donation to the BC Liberals. The next day, he said in an email that he had contacted Elections BC for more information about the donations. A deputy chief electoral officer said he should contact the BC Liberals. The party said he was not the person who made the donations, Fraser said. He has not responded to The Tyee's subsequent interview requests.
Conacher said the law firm's donations are problematic.
''Those donations are, in part, his money,'' Conacher said. ''In a partnership, the firm is the partners. The revenue is under a partnership agreement, is divided up amongst the partners after all the expenses of everyone's staff. It's not like a company.''
Fraser's five-year appointment to succeed H.A.D. Oliver was announced by a special legislative committee of three Liberal and two NDP MLAs in November 2007. He was reappointed five years later.
The meetings of committees appointing officers of the legislature like the conflict commissioner are held behind closed doors, so there is no record of whether the law firm's donations were disclosed or discussed.
In early 2011, lawyer Terrence Robertson apologized for failing to disclose a $500 donation by his law firm, Harper Grey. Robertson had been appointed special prosecutor in a case involving allegations of campaign finance violations by Liberal MLA Kash Heed. Robertson cleared Heed in May 2010 but did recommend charges against three campaign workers. A subsequent Law Society of B.C. investigation found he should have disclosed the donation before being appointed special prosecutor.
This is the fifth conflict investigation involving Clark. She has been cleared in the first four.
In April 2014, Fraser found that he had no jurisdiction to investigate Clark's previously undisclosed 2007 contract as chair of RCI Pacific Gateway Education. The company was formally dissolved on May 16, 2011, and Clark was sworn in as an MLA a little more than two weeks later. Fraser found his jurisdiction extended only to MLAs' activities though the Conflict Act says the commissioner also has jurisdiction over cabinet members and Clark was sworn in as Premier on March 14, 2011.
In May 2011, Fraser found a complaint that Clark had used government resources in her Vancouver-Point Grey byelection win was unfounded.
In June 2011, Fraser ruled that Clark was able to accept two $500 Stanley Cup tickets from the Vancouver Canucks because a premier's duties could include attending such an important event.
Fraser did not investigate the van Dongen complaint, referring it to Gerald Gerrand, the Northwest Territories conflict commissioner. He rejected the complaint in April 2013.