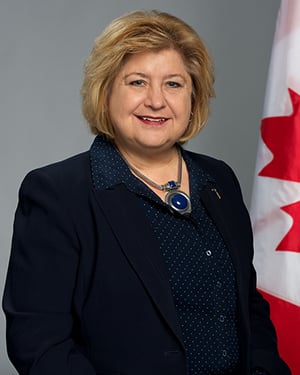 The federal government has introduced legislation that, if passed, will repeal two highly controversial anti-union laws passed by the former Conservative government.
Minister of Employment, Workforce Development and Labour MaryAnn Mihychuk's legislation would reverse changes to laws made under Bill C-377 and Bill C-525 that she described as "redundant and unnecessary."
Bill C-377, which was called unconstitutional by seven provinces and was opposed by many unions, police associations, the federal privacy commissioner and the Canadian Bar Association, would have required unions to disclose specific details of their spending so that, similar to registered charities, those details would eventually be disclosed publicly by the Canada Revenue Agency.
C-525 would impact the way bargaining units get certified. It would require a majority secret ballot vote by employees before bargaining units in federally regulated public service unions can be certified or decertified. Mihychuk called the law an attack on unions by the Tories.
"By repealing bills 377 and 525, the government will restore a fair and balanced approach to labour relations," Mihychuk told reporters in the House of Commons foyer Thursday.
Mihychuk was joined by her parliamentary secretary, Roger Cuzner, and parliamentary secretary to the minister of infrastructure and communities, Pablo Rodriguez.
Conservative MP John Barlow called the Liberals' decision to repeal the two bills a "sad day for democracy."
Barlow said that by repealing bills that require unions to be transparent about their spending, the government is going against their own principles of being open and transparent.
"We've seen these two bills repealed and I would expect the First Nations Transparency Act -- which for many First Nations in my community support -- that'll be the next piece of legislation repealed… so to see them act so quickly against their principles is very disappointing,' said Barlow.
Bills 'direct attack on unions': Unifor
Unifor, Canada's largest private sector union, supports the government's decision to repeal Bills C-525 and C-377.
"These two anti-labour bills, a direct attack on unions by the previous Conservative government, undermined the charter right to form a union for workers in federally-regulated sectors and imposed unnecessary and onerous reporting burdens on all unions," Unifor stated in a release.
"The union movement worked diligently to repeal these undemocratic and unjust bills," stated Unifor National President Jerry Dias.
Dias said he applauds the government's action, but notes that the unions have "simply been given back rights that were taken from us by the Harper government as part of their agenda to restrict and weaken the rights of trade unions. This is an important first step to undo the damage that has been done."
According to Barlow, union leaders in his riding supported the bills.
"We were not asking them to do any more than what we asked charities to do, just to put their financial statements online, how dollars are spent, what dollars are spent in political campaigns," he said, adding that the average Canadian wants to see finances of unions and "there's nothing to hide."