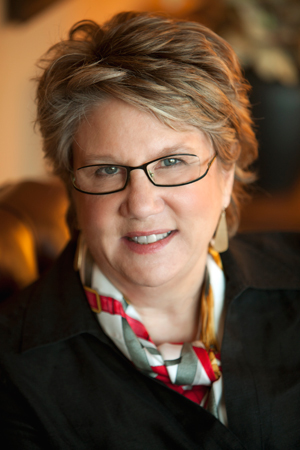 Cardiac surgeons on a selection committee at St. Paul's Hospital manipulated the hiring process for a training position so they could hire a student who was the son of their boss and of a provincial cabinet minister, documents show.
Officials from the faculty of medicine at the University of British Columbia, which oversees the hiring process for the publicly funded residency positions, found the situation "disturbing" and "very challenging," and there were many pages of legal advice on the matter, according to the heavily censored documents obtained from UBC through a request under the province's Freedom of Information and Protection of Privacy Act.
The documents do not name the student, but The Tyee reported in 2013 that Kevin Lichtenstein received a residency position in cardiac surgery at St. Paul's Hospital through the University of British Columbia, where his father Sam Lichtenstein is the head of the division of cardiovascular surgery.
Sam Lichtenstein is also the director of cardiovascular thoracic (CVT) surgery at St. Paul's and the medical director for the regional cardiac science program at Providence Health Care and Vancouver Coastal Health. His emailed response this week to detailed questions about how his son received the residency position said, "I refer you to the Faculty of Medicine, UBC, who is responsible for the process."
Kevin Lichtenstein's mother is Moira Stilwell, who was the minister of social development in Premier Christy Clark's cabinet before the 2013 election --though she's since been demoted to the government's backbench -- and who as a parliamentary secretary to the health minister wrote a report in 2011 titled "Action Plan for Repatriating BC Medical Students Studying Abroad." She is also a radiologist who before being elected was head of nuclear medicine at several hospitals, including St. Paul's.
Kevin Lichtenstein went to medical school in Ireland, making him part of a group of Canadians who have studied medicine abroad and who have complained loudly in recent years about how difficult it is to get residency positions to complete their training.
Response censored
Seeking more information on the process to hire Lichtenstein, The Tyee filed the FOI request with UBC on June 12, 2013. Public bodies have 30 business days within which they are legally required to respond to requests or provide notice of why they need an extension. UBC's response didn't arrive until Jan. 30, 2015, some 17 months overdue.
Much of the 61-page response was censored under sections of the FOI act allowing public bodies to withhold legal advice and other advice or recommendations. Smaller amounts were withheld as releasing them was deemed an unreasonable invasion of personal privacy.
Nonetheless, they make it clear UBC officials believed the hiring process was manipulated in its early stages and they stepped in to try to make the competition fair before the final decision was made.
The process to match doctors with residency positions is shared by various bodies. Divisions such as cardiac surgery request positions, which UBC reviews and the provincial government approves for funding.
Candidates are found through the Canadian Residency Matching Service (CaRMS), a national organization that matches newly trained doctors with positions. The process goes through two rounds of matching. The first round is only open to graduates of North American medical schools, which are all accredited to the same standard.
The second round of matching is open to doctors educated at schools outside North America. Hundreds of Canadians, at least some of whom couldn't get into domestic medical schools, pay high fees to attend schools in the Caribbean, Australia, Poland, Ireland and other countries.
For the residency positions in B.C., each division selects its own candidates, while UBC oversees the process.
Position held for favoured candidate
In the 2013 hiring process there were two cardiac surgery positions created, but only one was offered to a candidate in the first round of matching since the division wanted to hold one for its preferred candidate who it expected to apply in the second round.
As a student educated in Ireland, Lichtenstein was not eligible in the first round, but did apply in the second round.
The details about the first round of hiring are included in a Feb. 20, 2013 summary by Roger Wong, the associate dean of postgraduate medical education at UBC, of a phone call between himself and Richard Cook, the faculty of medicines co-program director for cardiac surgery.
Wong wrote that Cook told him there had been 10 applicants in the first round and four were shortlisted, but just one was to be offered a position.
"Dr. Cook further stated the program would like to leave 1 position unfilled in 1st iteration and go into 2nd iteration match so that they could consider candidates who are not eligible for the 1st iteration match," Wong wrote.
"I asked for clarity, and Dr. Cook stated they had a candidate in mind who is a Canadian [who] studied medicine abroad and did an elective rotation with them, this candidate would not be eligible for 1st iteration but would be eligible for 2nd iteration."
Wong wrote that he told Cook there was a problem with what the division had done. "I responded that this would not be fair or transparent or equitable for the other CaRMS candidates, whether [Canadian Medical Graduate] or [International Medical Graduate] -- this would not follow the spirit of the CaRMS match -- positions in 1st iteration cannot be held back and saved for 2nd iteration without a bona fide attempt to fill all positions in 1st iteration first."
Cook was told the division had to recommend a second candidate or UBC would have to take away the extra position, Wong wrote. A second name was added and they were submitted to CaRMS, the document said.
It is unclear from the documents, however, why the positions were not filled in that round. Nor did a UBC spokesperson respond by publication time to a question about whether the committee may have offered the positions to candidates they believed were unlikely to accept the positions.
Sandra Banner, the executive director and CEO of CaRMS, told The Tyee in 2013 that it was unusual that the two cardiac surgery positions remained available in the second round. Normally each student applies for several positions, and Vancouver is a big centre with lots of opportunities for learning, making it an attractive place to train, she said. "[It would be] absolutely normal that there would be applications."
For comparison, in 2012 UBC had just one position in cardiac surgery and it was filled in the first round of matching.
Disturbing misbehaviour
The FOI documents show that others at UBC questioned the process for awarding the cardiac surgery position in 2013. Kamal Rungta, the senior advisor to the executive associate dean of education, David Snadden, covered for Snadden while he was away in February that year.
"There was a situation last week... where the Cardiac Surgery program was misbehaving and Roger was on top of it although mildly bruised by the experience," Rungta wrote to Snadden upon his return.
Snadden responded, "Thank you for stick handling the chaos Thursday Friday. I knew about cardiac surgery just before I left, but at that stage we had no details." A sentence that begins with "I advised" was censored from the documents released to The Tyee.
In early March 2013, Rungta wrote to Snadden, "Disturbing regarding Cardiac Surgery and that Roger has confirmed that one of the [International Medical Graduates] is the son of the Head of Cardiac Surgery."
The response from Snadden said, "[Cardiac Surgery] is worrying, but all we can do is make sure the process is squeaky clean in order to be fair to all including all candidates."
It appears the officials could do nothing to correct what happened in the first round, but they made changes to try to keep the second round from also being tainted.
Wong wrote Cook a letter dated March 7, 2013 reminding him of their Feb. 19 conversation. "In that discussion you confirmed that the Program intended to leave a position unfilled so that it would become available to a candidate who was not eligible for the first round match but who had done an elective rotation with the Program and was the preferred candidate," he wrote.
"I advised that the Program's actions were not compliant with the CaRMS rules and procedures and that this irregularity could be contested to CaRMS in the future by a candidate and/or a medical school," continued Wong. "I advised that this is a serious situation that will be actively monitored by the [Postgraduate Medical Education] Office and the Faculty of Medicine."
The faculty had to make sure the second round of the competition was fair, Wong wrote. "We must ensure that no candidates [sic] is unfairly advantaged in the process. This is a competitive process and all candidates must be given full and fair consideration."
'Apprehension of bias'
Due to what happened in the first round there were worries about the second round being fair, Wong added. "The actions of the Program and the irregularity that occurred during the first iteration has introduced a reasonable apprehension of bias in the Resident Selection Committee which could have a negative effect on the second iteration process."
A new selection committee would be convened "to ensure there is no taint on the process," he wrote, and it would add Rungta as well as Adam Peets, the associate head of the department of medicine.
Cook, along with the other co-director of UBC's cardiac surgery resident education program, Andrew Campbell, responded by letter thanking Wong for the assistance. "As we have discussed on several occasions, it was never our intention to act in a manner which was in violation of the CaRMS match process," he wrote.
The original hiring committee included Cook, Campbell, former program director Shahzd Karim, three cardiac doctors from Saint Paul's Hospital, James Abel, J. Ye and Jamil Bashir, former resident P. Skarsgaard and then current resident Michael Yamashita.
Cook and Campbell confirmed Rungta and Peets would be added as non-voting members, as well as Anson Cheung, the surgical director for the B.C. cardiac transplant program at St. Paul's and a UBC clinical professor.
"We are confident that the procedures taken will ensure that the second iteration of the CaRMS match will be entirely in accordance with the spirit and rules of the match," the pair wrote.
A March 15 email from Cook and Campbell to Peets and Rungta said there were 96 applicants in the second round and four had been invited for interviews.
The documents don't say who got the job, but The Tyee reported in 2013 that Lichtenstein was successful.
'Rigorous and fair'
A March 22 email from Wong to Gavin Stuart, the dean of medicine at UBC, and to Snadden made it clear the school had few options after they discovered the problem with the first round of matching.
"CaRMS rules say we are not supposed to remove program positions after 1st iteration and all unfilled spots must flow to 2nd iteration," Wong wrote. "This is why UBC has done what we have and so the procedures are defensible."
On March 25 Wong wrote to Rungta thanking him for his involvement. "I would like to thank you again for helping out with [Cardiac Surgery], from our very first conversation when we first heard about the issue, to overseeing the 2nd iteration for me. I am most grateful."
He added, "This is a very challenging situation that we were led to get into."
Three pages provided with the FOI response provide an overview of the situation and notes on what to say if questions arose about the process. UBC spokesperson Suan Danard said they were prepared by faculty of medicine and university communications staff after The Tyee sought an interview on the topic in 2013.
"The process and policy was followed in the 2nd iteration and the position filled," the notes say. "UBC is confident that it followed established guidelines and exercised its oversight role with due diligence... Any suspicion or indeed proof of preferential treatment would be damaging. We go to great lengths, as we did in this case, to ensure that appropriate action is taken on our part."
The notes also show the school was aware of how the situation looked. One sample question said, "How is it then that this person -- the son of a cabinet minister and of the head of that department of cardiac surgery -- ended up being selected?"
And another said, "The fact that the winning candidate is so well connected would seem to indicate that your processes are actually impotent when it comes to real connections. Doesn't this case prove there is nepotism in play here?"
The answers included noting that in the second round of matching there was a rigorous interview process and the guidelines and processes were followed. "Our admissions processes, both at the graduate and post graduate level, are rigorous and fair," it said.
By publication time Danard had not responded to a question about what assurance there was that the overall selection process, including both rounds of matching, was fair to all applicants.
[Editor's note: All blank pages containing redacted information have been removed from this document]