"Welcome to our humble abode," Erik Paulsson beckons as he swings open the broad front door of the South Vancouver mansion he shares with a group of friends, his hands wet from dishwashing duty.
The local filmmaker's statement is at once sincere and ironic: He and his roommates pay an average of just $750 a month, substantially below the average $1,000-plus one-bedroom rent in the city. But they've managed to drive costs down by moving into an abode that is anything but "humble."
In doing so, they've discovered a workaround for high rents and mediocre accommodation that's attracting a growing number of daring individuals and, in some cities at least, attention from municipal government and the private sector.
Their 7,500-square-foot, six-bedroom Spanish-style mansion, built in 1931 and nestled on nearly an acre of land overlooking the Fraser River, is valued at $5,063,000, according to municipal records.
The palatial home's front entrance is flanked by ostentatious pillars, but also a Buddha statue adorned with Christmas lights and dried leaves. The manor's capacious yard features a trampoline, two enormous vine-covered trees and a "No Tankers or Pipelines" placard beside its imposing stone gates.
As Paulsson prepares a French press of coffee, for perspective I note that the laundry room adjoining his kitchen is roughly the size of my own bachelor apartment.
Plenty of room in the mansions
"There's lots of big houses, including mansions, for rent," he explains. This one happens to be a big property bought by an overseas Chinese development corporation. "I don't know if they're waiting to flip it, sell it or develop it. They're just looking for somebody to rent the place until then -- it was advertised on Craigslist, a normal rental listing."
As he recalls it, two of Paulsson's roommates secured the place last spring after more affluent families viewing it backed out: too expensive to heat, too draughty, and too much upkeep to make sense.
"When it comes to a mansion like this with six bedrooms and four bathrooms, really it makes sense for it to be a collective house," he notes. "It works really well. We have enough space that we can all have our own places to retreat to if we want."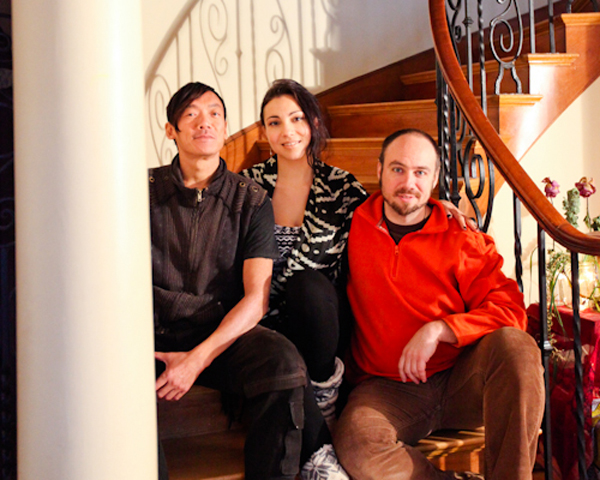 Paulsson is among a growing subset of young professionals here and in other overpriced housing markets of North America who are, counterintuitively, living large to cut costs. Several of his roommates moved in from an even larger, three-storey mansion in Shaughnessy known as the "Lighthouse."
"You have the whole phenomenon of absentee landlords and offshore owners," explains roommate and Lighthouse alumnus Jeet-Kei Leung, 44. "Which has led to all these large homes being left empty... They're empty because they're hard to rent."
Funnelling more than $70,000 a year to an absentee landlord -- who could evict you at any time -- might seem ludicrous to most. Yet sharing the burden among a group of five people approaches market rents, but with elaborate luxury. Adding couples or renting out every available bedroom would lower the cost even further.
"If you could split that between seven adults, suddenly you're actually in an affordable range," Leung notes, "and what you get for it is well beyond what your average Vancouverite is going to get for the same amount.
"This is actually my third collective mansion in a row, so I don't think I could go back! It is very much an affordable housing solution in the best possible sense of the word."
As Leung and Paulsson offer a tour of the sprawling premises, a third roommate, Phoenix Muranetz, joins us in their self-styled meditation room, one of numerous common areas. Her last collective living experiment was in another Vancouver mansion with 11 other adults.
A former architecture student, Muranetz left that path over the feeling that any design that pushed the boundaries of shared living and communal space was dismissed as "too out-of-the-box."
"They're not really changing the models of how they're building," she laments. "People don't want to live in apartments that are isolated."
Leung admits that communal living isn't for everyone, even if mansions offer a greater array of common and private spaces to which an introvert can retreat. As anyone with roommates will note, successful sharing requires communication skills, lots of systems for chores, conflict resolution, and usually lots of meetings.
"Some people just need their private space. I don't think this would work for those people," he acknowledges. "On the other hand, there's not a requirement to be an extrovert to live here. We're mainly focused on our own projects. We're all mature adults, rather than a situation with students living together where maybe it's not as cared-for. It's not like 'party central' here at all by any means."
Don't ask, don't tell
There is one more serious catch, however. It's also the reason many would-be mansion dwellers are dissuaded, while current ones are reticent to reveal the exact number of their roommates. Like many cities in B.C. and beyond, Vancouver's bylaws allow no more than five unrelated adults to share a house zones as "RS-1," a one-family dwelling.
According to the bylaw, a "family" is defined as either "one or more individuals all related to one another by blood, marriage, or adoption," or alternatively, "a maximum of three unrelated individuals living together as a household" with an extra two unrelated "boarders or lodgers" allowed.
"It's really tricky ground," Paulsson explains. "We want to change the bylaws."
To him, they simply make no sense, a relic of a bygone planning age. Although the origins of Vancouver's law are unclear, some other cities' versions of "unrelated adult" limits were implemented to curb prostitution in bawdy houses. Today, he argues, concerns about too many inhabitants crammed into a dwelling home are belied by the fact that a family-by-blood-and-marriage unit can be as large as you like.
It's not just Vancouver where bylaws hamper mansion co-living. Burnaby defines a single family as either blood and marriage relations, or else "a group of not more than three unrelated non-transient persons living together... in a dwelling unit and using common cooking facilities." Richmond sets the cap at six unrelated adults. Coquitlam allows three. New Westminster permits "one household unit consisting of not more than four persons, plus two lodgers or boarders."
But other cities have dropped such restrictions altogether, including Surrey and Victoria.
"It's something I've heard about and I want to explore further," says Vancouver Councillor Geoff Meggs. "It's not a new idea for adults to share housing."
In fact, Councillor Meggs lived in just such a shared house for "many many years," he says, including time at university in Toronto "collectively renting" a house with five others. But while Meggs says he supports allowing for such co-living arrangements, he worries that abandoning inhabitant caps entirely could have unintended consequences, such as inadvertently gutting city regulation of group homes, a problem that Surrey is wrestling with.
Meanwhile, he notes pointedly, "nobody's complaining or cracking down" on Vancouverites seeking to live collectively.
Co-living supersized
South of the border, shared living has reached such a level of respectability in some cities that now private developers are targeting the demand for such space. Plans are afoot in San Francisco to build what's being touted as the "the largest co-living project in the world." (See sidebar).
Open Door Development Group, with three co-living properties already launched in the Bay Area, has found a sweet spot serving young professionals and those with middle incomes excluded by the high-end condo market, but disqualified for below-market-rent subsidies. The firm's purpose-built 'mansions' feature everything from a basement bowling alley to massive yards and potluck gatherings around banquet-sized tables.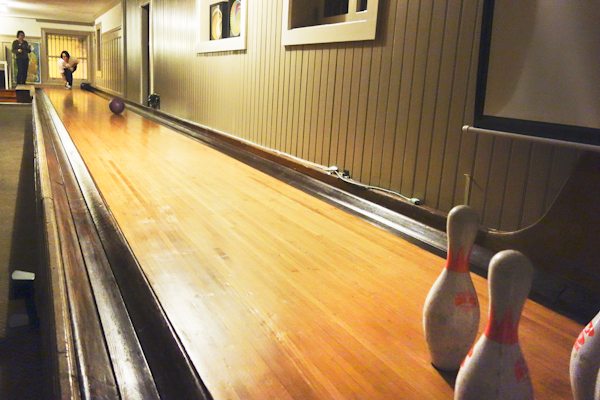 But while Open Door is buying up properties in well-to-do neighbourhoods of California, the Vancouver mansion-dwellers I met were pessimistic about seeing something similar here anytime soon. Developers, Muranetz fears, will be deterred by Vancouver's sky-high land costs. Instead, she sees the trend running to wards creative professionals moving out to the suburbs or even beyond to "create new models" -- for instance buying land as a group or reaching an agreement with an existing landowner to host a co-living community.
Squamish and the Sunshine Coast, she says, offer places where people may escape the uncertainty of being a permanent city renter. "I think we're going to see a brain drain of creatives," she says, "People are going to the edges, the fringes.
"If you don't have stability or know you'll be somewhere for a while, what's the point of building a garden in the back or fully decorating if you have to move again? The policies just haven't evolved to match the trends happening right now."
Then again, if your digs are potentially temporary, they may as well be palatial as well.