Metro Vancouver's Housing Crisis: A Huge Opportunity?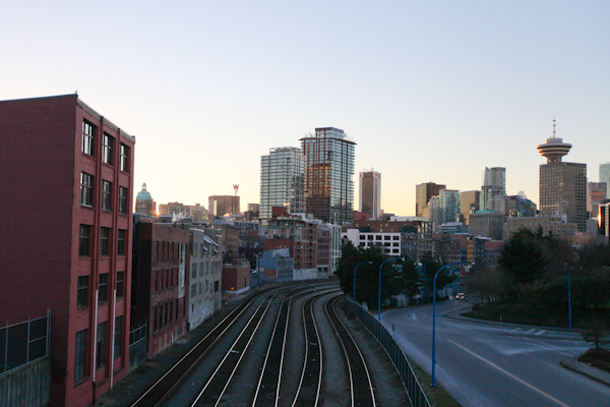 One in three Vancouverites can't afford what they pay for housing, if you believe the latest National Housing Survey. Throughout the greater Vancouver metro region, citizens call unaffordable housing a crisis in their communities. Yet housing remains low on both federal and provincial priority lists, and municipalities can only do so much.
A growing number of British Columbians have stopped waiting for governments to help them find adequate and affordable shelter -- let alone rescue their dreams of homeownership.
Fed up with the usual complaint that this city is too expensive for many to live in, a growing movement is seeking, inventing or adapting innovative solutions that others might consider just a little mad: everything from buying and living communally, to occupying smaller private units with more shared amenities, to embracing more flexible suite layouts that can enlarge or contract as people move through life in one place. In many cases that means re-thinking the idea of one nuclear family per home, one home per lot, and a single-family mortgage.
It's a trend that's already taken root in other major cities across Canada, where in the absence of a revival in federal and provincial spending on housing as a social objective, creative citizens are testing out new ways of getting themselves and others like them into homes they own, while also improving the quality of life of their communities.
Follow reporter David P. Ball as he explores the many ways that necessity is fostering inventive new cures for the intractable Vancouver housing "crisis" in this ongoing series.
This series was produced by Tyee Solutions Society. It was made possible through the support of Vancity Credit Union. Support for this project does not necessarily imply Vancity's endorsement of the findings or content of this report. TSS funders neither influence nor endorse the particular content of TSS reporting. Other publications wishing to publish this story or other TSS produced articles, please see this website for contacts and information.