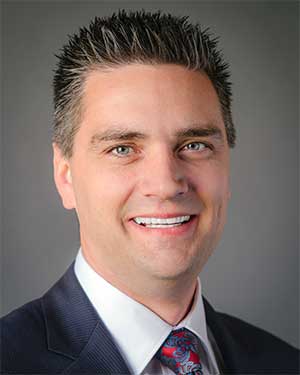 Before BC Liberal Todd Stone was elected in Kamloops last May, he was doing business with a multitude of governments.
Rookie MLA Stone's annual disclosure statement of assets, liabilities and financial interests, which must be made public under the Members' Conflict of Interest Act, shows the minister of Transportation and Infrastructure stopped receiving a salary July 10 from the company he founded, iCompass Technologies. Stone was named to cabinet on June 7 and sworn-in on June 10. The form says his spouse owns 62 per cent of the company.
Stone's form says iCompass has a contract with the Finance Ministry. Its meeting management software is used by the B.C. Pension Corporation, Municipal Pension Board of Trustees, Teachers' College Board and Public Service Pension Board. iCompass also has revenue from annual subscription fees from approximately 425 contracts with various school boards, universities and municipalities in Canada and the United States: "220 of these contracts are within institutions in B.C., 99 are within institutions in Ontario and 50 contracts are within institutions in Alberta."
Stone's disclosures were among the more transparent of British Columbia's 85 MLAs this year. Within 60 days of being elected and after that annually, all MLAs are required to file a confidential disclosure statement and meet with the conflict of interest commissioner "to ensure adequate disclosure has been made and to obtain advice from the commissioner" on MLA obligations under the act.
MLAs must continue to disclose any material change in assets, liabilities or financial interests to the commissioner's office within 30 days of a change. The commissioner then prepares a public disclosure statement with relevant information provided by the MLA. The statements are traditionally filed with the clerk of the legislature at the end of November.
The disclosures almost never lead to a finding of conflict of interest or ethical breach. Commissioner Paul Fraser has issued only one opinion on a conflict of interest matter in 2013, that being the April 10 report by Gerald Gerrand dismissing the complaint against Premier Christy Clark over her role in the BC Liberals' 2003 privatization of BC Rail.
Law 'not specific enough': watchdog
To ensure maximum disclosure, IntegrityBC executive director Dermod Travis said the law needs to be tightened. He said there is a gap between "the letter of the law versus what the public perceives to be the spirit of the law."
Parksville-Qualicum Liberal Michelle Stilwell, another rookie MLA, chairs the government caucus and is parliamentary secretary to the minister of Health for Healthy Living. Her disclosure reveals respite benefits and funding from the Ministry of Children and Family Development (she home-schools her son, who has autism) and mentions "fees for service -- various clients" for her company, Mikey Stilwell Enterprises Inc. The clients' names aren't mentioned.
Wheelchair racer Stilwell is a multiple Paralympic gold medallist and world record holder who left the legislature before the end of the July session to compete at the world championships in France. Her personal sponsors are Royal Bank and Procter and Gamble, according to the website of her Calgary-based agent SportBrand Canada. Stilwell, who is training for the Rio 2016 Paralympics, is a member of the Canadian Paralympic Team, which is sponsored by Bell, CIBC and pharmaceuticals giant Pfizer.
"If you're taking income from any outside party, paycheques, dividends or sponsorships, it should be disclosed," Travis said. "The law is not specific enough."
Top dog disclosures
Finance Minister Mike de Jong has Abbotsford residential property with an unlisted address. He also owns three investment properties outright in Abbotsford and has one-third equitable interest in four others. Three of the five de Jong properties mortgaged are through HSBC and two with Scotiabank. De Jong lists six rental income properties and also derives income from livestock, hay and produce sales at a family hobby farm.
Attorney General Suzanne Anton mentions she owns residential property in Vancouver, other property in Duncan and co-owns residential property with her husband on Reid Island. International Trade Minister Teresa Wat represents Richmond Centre, but her residential property is in Burnaby. She also lists investment property at 168 West 1st Ave. in Vancouver.
Timeshares are popular. Agriculture Minister Pat Pimm has four: Vacation Villas and Vacation Village in Florida and Grand Mayan and Belaire Club in Mexico. (Pimm also has property in Charlie Lake, B.C.) Liquor policy reviewer John Yap has a timeshare in an undisclosed location of Mexico. So does NDP rookie George Heyman, who lists Mayan Palace.
Deputy Premier Rich Coleman's one-page form says he has a mortgage on residential property in Langley, held by Aldergrove Credit Union, with his spouse. They have undisclosed investments in an unspecified blind trust. Premier Christy Clark has a broker-directed RRSP and securities and other interests in public corporations.
"All trading discretionary, administered by Canaccord Financial -- prior advice and contents of portfolio not disclosed to member," says Clark's form. Canaccord is the Vancouver investment house founded by BC Liberal bagman Peter Brown.
Clark also has an inherited estate ("money on deposit and property on Galiano Island, B.C.") and residential property in Vancouver with a Homeline line of credit through Royal Bank. She receives salary and allowances for being an MLA and premier, and a leader's allowance from the BC Liberal Party.
NDP leader Adrian Dix lists residential property held by his wife, Renee Saklikar, in New Westminster, which has a TD Bank mortgage. Under the loan receivable category, he listed Adrian Dix leadership campaign, but no dollar amount.
Hockey tix gifts and mining claims
North Vancouver-Lonsdale Liberal Naomi Yamamoto disclosed an $800 ticket donated by SUCCESS to its March 16, 2013 Bridge to Success gala.
North Vancouver-Seymour Liberal Jane Thornthwaite reported receiving two Vancouver Canucks tickets worth $480.94 to a Feb. 13, 2013 game from Port Metro Vancouver. Saanich-South NDP Lana Popham claimed three tickets to two matches in the Americas Rugby Championship valued at $270 and received Oct. 11, 2012 from Rugby Canada.
Prince George-Mackenzie Liberal Mike Morris reported joint ownership with his wife of a trap line tenure. He is the past president of B.C. Trappers Association.
Abbotsford South Liberal Darryl Plecas has a mining claim in Kimberley, B.C.'s Perry Creek Mining Area and shares in a gold mine in Price, Utah. The University of Fraser Valley criminologist earned a salary as the RCMP Research chair until Aug. 30 and also reported receiving fees from the Correctional Service of Canada until April 2013. The form also shows a single fee-for-service research contract through his D.B. Plecas and Associates with the City of Surrey that expired in 2012.
Plecas's form vaguely states that he has a mortgage with his spouse "on Abbotsford, B.C. residential property held by personal friends" and "loan payable to personal friend."
Travis said there should be more details, such as names and addresses.
"The public has a right to know the full relationship the MLA is in," he said. "Without knowing who that individual is, the MLA will be under a cloud of suspicion when they vote on matters."
Find links to all 85 MLA disclosures below.