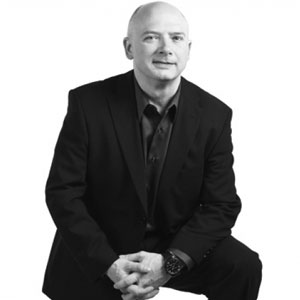 For much of this past summer Dallas Kachan struggled with a question that felt heretical: Should he abandon something he'd spent the last decade of his career promoting? Kachan is an influential tracker of the breakthrough technologies enabling humankind's transition to a less harmful global economy. In simpler times most people, himself included, referred to that activity as "cleantech."
Kachan feels some responsibility for the term. He was formerly a managing director at the market intelligence firm that coined it, the Cleantech Group. And when he left in 2010 to form his own Vancouver, B.C.-based consultancy, Kachan & Co., he positioned the entire business around "cleantech" -- shorthand, in his view, for money-making solutions to overpopulation, resource scarcity and climate change.
So it was with some trepidation that he sat down at his computer last June after five days of meetings with investors, entrepreneurs, lawyers and business leaders in the San Francisco Bay area. "I find myself facing the reality that intelligentsia in the sector are distancing themselves from the phrase," he wrote on his blog. "The term cleantech has undeniably fallen from favour, they said. Why?"
Kachan's dilemma is faced at large these days by businesspeople trying to solve humankind's biggest challenges. Their planet-saving solutions have weathered years of polarizing debate, political attacks, public skepticism and challenging economics. The very words used to describe those solutions -- "green," "clean," "sustainable," and "environmentally-friendly" -- may now be liabilities.
"Words have power," explained Joey Marquart, global cleantech sector lead for Edelman, a public relations firm. "The way you describe something will influence whether your audience listens to you, and some words increasingly turn off certain audiences." Already an effort is underway among Kachan's cohort to create a new ecological lexicon, and in the process, redefine what it means to be "green".
'There's still a stigma'
When Garvin Jabusch first started investing in environmental solutions back in 2002, he had a hard time being taken seriously. "We were derided outright," he recently told The Tyee. Some people used the contact sheet Jabusch kept at his booth during trade conferences to show their disdain. "People would fill that thing out and put stuff like 'tree-hugger' and 'are you kidding me?'" he said.
Now, investment banking giants like Morgan Stanley and Goldman Sachs have clean technology divisions. Citi this fall deemed the ongoing global shift to renewables a "sea change that we believe is only just beginning." Yet many investors remain skeptical that advances in clean energy, water recycling and green buildings, to name just a few, can be immensely profitable. "There's still a stigma," Jabusch said.
That may be partly due to an ecological lexicon badly in need of revision. It's why the investor team at Green Alpha Advisors, which Jabusch co-founded in 2007, is so conscious of word choice. "Talking about the 'green economy' evokes images of fuzzy green companies," he said. "'Sustainability' has that same problem. It's suffered so much from misuse and overuse that it can mean anything."
So Green Alpha's criteria for using a new term to define itself was as follows: It had to avoid the baggage of worn-out phrases like "sustainability"; promise serious financial returns; suggest an inevitable shift in current economic activity; and imply less harmful ways of generating wealth. "Next economy," in the opinion of Jabusch and his colleagues, is a term that meets all the requirements.
"Yes, it's green and sustainable," he said, "but it also encompasses other things." For Green Alpha "it is a vision for how the global economy must evolve" to deal with overpopulation, scarcity and climate change. The narrative Jabusch hopes to evoke is not of limits, but smartly managed growth. "Once we modeled the 'next economy,'" he said, "we started picking companies that are leading the way there."
Looking beyond 'utopias'
Joey Marquart also spends a lot of time thinking about words. He oversees cleantech communications for Edelman, the world's largest public relations firm, transforming the dull science of disruptive technology into narratives that enthrall politicians, investors and the consuming public. People just aren't captivated these days by talk of a "green," "sustainable" or "new energy" economy, he thinks.
"They sound like utopias," Marquart said. Blame years of polarizing green debate. Blame the recession. Blame Solyndra's bankruptcy, and the politicians who used it to portray clean energy as risky and unprofitable. "If you look at any organization or company that was using the word 'green' really aggressively in its marketing a few years ago," he said, "they're probably not using that exact word anymore."
Some now talk about "advanced energy" instead. One U.S. business group promoting the phrase describes it as the "best available technologies for meeting energy needs today and tomorrow." Those could be wind, solar and smart grids, as well as natural gas and nuclear. That agnostic definition may appeal to people "uncomfortable with the ideological connotations of the word 'clean,'" Marquart said.
"Advanced energy" also reflects an emerging industrial reality: that the global economic system made possible by oil, gas and coal is becoming more and more inseparable from the lower-carbon version starting to replace it. This summer, for instance, former oil sands executive Jean-Michel Gires joined the Calgary offices of Chrysalix, an investor in technologies that make the industry cleaner.
"The two are not very different at all," explained Keith Gillard, general partner at Pangaea Ventures, a Vancouver-based energy solutions investor. "Making the oil sands more environmentally sound also makes them more profitable." In his opinion the same is now true for almost any industry. "If you ruin the environment you are causing your own company long-term damage," he said.
'A license to lead'
With all this on his mind, Dallas Kachan struggled to reach a decision on "cleantech" last summer. "Do we stick with the term?" he asked himself again and again. Kachan compared notes with Ernst & Young and other trackers of planet-saving technology. Finally he knew what to do. "We've decided to stay with it," he recently told The Tyee. "The term 'cleantech' is not going anywhere anytime soon."
That's one major theme of "Cleantech Redefined," a report co-released by Kachan & Co. last October. "The global economy is undergoing a tectonic shift," it reads, as an exploding -- and increasingly affluent -- world population confronts resource scarcity and climate change. "These market forces have led to an inflection point for cleantech," it adds, "and are now pushing it into the economic mainstream."
Other forces are pushing cleantech in the opposite direction. They include cheap U.S. natural gas, lagging Chinese investment, Europe's ongoing debt crisis and feeble political action on climate change, according to Bloomberg New Energy Finance. "Weakness almost across the board," is how it recently described the steady decline of global clean energy investment from a 2011 peak of $302 billion.
Overshadowed by these challenging economics, though, as well as years of negative headlines and nasty political debates, is one surprising piece of good news. More than two-thirds of people (68 per cent) across the planet "trust" providers of renewable energy, suggests Edelman data, compared to less than half (49 per cent) for oil firms. "That's a license to lead, folks," Marquart recently wrote.
Renewables don't just benefit the environment. They're a trusted source of innovative technology. "For those reasons the words 'clean' and 'tech' together are still useful," he said. So is the fact that in the "advanced energy" future of the "next economy" people will still need ways to describe the very best money-making solutions to global ecological challenges. "That gives terms like 'cleantech' longevity," Marquart said.