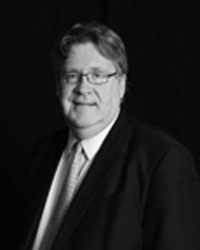 Public school trustees reacted with shock and concern on Twitter at the late Wednesday afternoon announcement by government that Michael Marchbank, current CEO of the Health Employers Association of BC, would replace the elected board of the BC Public School Employers' Association (BCPSEA) in the current round of teacher bargaining.
The province's 60 school boards elect BCPSEA's council, which has represented government and school boards at the teacher bargaining table since the mid-1990s.
But the BC School Trustees Association, the body that represents trustees provincially, says they knew change in the teachers' bargaining structure was coming.
"What we did know is that government was going to bargain directly with teachers and what they did yesterday was put themselves into a legal position to be able to do that," said Teresa Rezansoff, BCSTA president.
"We've known that that's what they wanted to do, we just didn't know how they were going to do it, and this is what this move did. And we also have known, that was in the mandate letter than the minister got from the premier, that there would be a review of BCPSEA and that they were asking BCSTA to provide trustee voice."
The BCSTA and ministry of education issued a joint press release earlier this summer announcing the involvement of trustees at a revamped teachers' bargaining table. The only question now, says Rezansoff, is what role they will play.
BCTF didn't ask for this: Hansmen
Wednesday's announcement of Marchbank's appointment follows the June appointment of freelance negotiator Peter Cameron as government's spokesperson on the teachers' bargaining process. In an email to The Tyee, a ministry spokesperson indicated both appointments are integral to the new bargaining mandate, which the ministry hopes will result in a 10 year deal for teachers.
@BC_STA Poor timing for Trustees, great timing for the Gov and their agenda! Timing alone should be enough to outrage BCSTA. #bced #bcpoli

— Julia Fraser (@frasercrew) August 1, 2013
@loydmoney BCPSEA is still going strong. Only dif is it's run 100% by bureaucrats now, no more elected trustees involved in governance.

— Silas White (@silaswhite) August 1, 2013
How is replacing School Board rep @bcpsea by Public Administrator "necessary in the public interest"? W due respect @BC_STA not rep Boards.

— Ken Denike (@ubcken) August 1, 2013
"Government's goal of securing a long term collective agreement is central to both Mr. Cameron's assignment and BCPSEA's new bargaining mandate; we therefore anticipate that Mr. Cameron and Mr. Marchbank will work well together to further this goal," reads the statement.
The Tyee asked the ministry about the difference between Cameron and Marchbank's roles, but the ministry did not have an answer by deadline.
Soon after the announcement of Marchbank's appointment, Education Minister Peter Fassbender told media the move was made to appease the BC Teachers' Federation (BCTF).
"The rationale for [appointing Marchbank], right from the time of the election we've been very clear that we want to bargain directly with the BC Teachers' Federation, that was a request that they made last year in December," Education Minister Peter Fassbender told reporters yesterday.
However in a conversation with The Tyee this morning, Glen Hansman, BCTF 1st vice president, says the union asked government to meet directly with the union to discuss "big ticket items" like salaries and class size and composition, not to dismantle BCPSEA.
"It's a bit of a misrepresentation for the government to say that this is what we asked for. We didn't ask for BCPSEA to be blown up, or for the board of BCPSEA to be fired, and we definitely did not ask for democratically elected trustees to be pushed out of the picture," he said.
Fassbender says he has asked BCPSEA's board members to stay on in an advisory role, however, to help plan a road map for future bargaining with the BCTF.
He denied, however, Marchbank's appointment would remove BCPSEA's role from the bargaining process.
"It is actually going to enhance [their role], I believe. Because BCPSEA represents the school boards in the bargaining process and under the provincial mandate," he told reporters.
"When the government changed the mandate, we recognized that we needed to change the bargaining structure. However, I have been in ongoing discussions with the [BC] School Trustees Association: they have a significant co-governance role and we're going to continue to work with them on that role, and we're going to enhance that in the future.
"So BCPSEA will continue to operate; even in this change, the only thing we've done is change the governance structure of BCPSEA, not the administrative function that they perform right now."
Marchbank experienced in tough bargaining
Although Rezanoff is confident trustees will be at the bargaining table when talks are set to resume this September, she still doesn't know how they will be represented. But the BCSTA has been preparing for the new bargaining structure, consulting with its members on what trustees want to bring to the table since the May election.
"That work that already took place in the spring still is there. That information that came from boards is still the same information that will go to the table in September," she said.
"And anything else that will come, that's part of the work that the new representatives sitting at the table for BCSTA -- on behalf of all member boards -- will be having to do."
Hansman says shuffling the players on the bargaining team doesn't mean much to the BCTF without assurances government will put appropriate resources on the table when bargaining resumes in September.
"We're open to a longer deal, but it can't be just a long deal with nothing in it," he said.
Bargaining under strict mandates is an area Marchbank has some previous experience in. As president and CEO of the Health Employers Association of BC (HEABC) since July 2011, Marchbank helped secure a collective agreement earlier this year with the Health Sciences' Association, which represents over 17,000 health care and social services employees in the province.
Jeanne Meyers, executive director of the Health Sciences Association, told The Tyee that because of a cooperative gains mandate, which requires salary increases be funded through savings found in other areas of the agreement, bargaining was very difficult for employers and employees.
But she says despite the restrictions, Marchbank was able to address some of the union's concerns regarding double shifts for some on-call workers.
"I found him to be very prepared to acknowledge it as a real issue that affected not only the bottom line, but also affected the health and welfare of our members and the patient clients in healthcare. I found him to have a real willingness to try to work through that issue with us," she said
"It was a difficult one, and it required a subtle appreciation and understanding of the various interests that had to be balanced."
With no new resources announced for teachers at the bargaining table so far, Marchbank will likely be entering familiar territory when talks resume this fall.