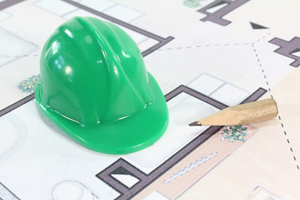 Labour and environmental groups in British Columbia haven't always seen eye-to-eye on issues, something that leaders from both have been quick to point out.
"I've seen a difficult relationship between the labour movement and the environmental movement at times," Jim Sinclair, president of the BC Federation of Labour, told delegates at a recent conference focused on bridging the divide. "We can find our differences in about 30 seconds. The question is to find our common ground."
Finding that common ground has been the goal of Green Jobs BC since it formed a year ago. The point of the non-profit is to bring environmentalist and union members and leaders together on key policy issues that will support job growth, as well as greenhouse gas emission reductions.
The group's conference this past weekend in Vancouver was a two-day event that drew approximately 200 people (roughly half union, 20 per cent environmental groups, 10 per cent business and 10 per cent academic, according to conference organizers). The message was that greens and labour have more in common these days than not. But that consensus may depend on the exact definition of a "green job."
Wedge politics
This isn't new. Green Jobs BC is a continuation of a conversation between labour and environmental groups that got started in 2008 at a conference called Take the Lead. At the time, all seemed like sunshine and lollipops between the two groups.
University of Victoria climate expert Andrew Weaver (who recently announced his candidacy for the Green Party) gave the opening speech, and Environment Minister Barry Penner gave the closing speech.
Sierra Club's then president Colin Campbell told Tyee reporter Tom Sandborn that discussion focused on the question of what government policies are required to stabilize climate change -- and what policies the voting public would go for.
A year later, the carbon tax came along, splitting the happy consensus and paving the way for another BC Liberal victory.
Labour unions and the NDP came out against the tax, calling it a regressive tax that would hurt the poor. In response, prominent environmental groups urged members and supporters to vote ABC -- anyone but then-leader Carole James.
Although Sinclair downplayed the divisiveness of the last election, there was no doubt that it was a tough one for these two groups.
Things have changed since then. The carbon tax has broad public support, according to polls, and the NDP has changed its position on the carbon tax.
"The key difference is that we're looking at reforming the carbon tax so it directs revenue towards public transit expansion, not just in the Lower Mainland but across British Columbia," NDP environment critic Rob Fleming told The Tyee.
That's something that labour can live with.
"If you're going to keep the carbon tax -- and it is a regressive tax, in my opinion -- but if you're going to keep it, then the money should be used for creating jobs and greening the environment," says Sinclair. "And public transportation is the obvious one."
The fact that the NDP changed its position of the carbon tax is very important, says George Heyman, who announced recently he would run for the party in the Vancouver-Fairview riding.
"As it is now, it has the rich, those who have the biggest carbon footprint... paying the least," says Heyman.
Liberal Environment Minister Terry Lake made it clear that the Liberals are opposed to redirecting funds from the carbon tax. "That would mean an increase in taxes," he said, noting that his government is currently undergoing a review of the tax.
(As part of the review process, Vancouver Mayor Gregor Robertson submitted a letter urging the government to redistribute carbon tax funds to municipalities to invest in green initiatives.)
Retrofitting the future
One key policy that emerged from Green Jobs BC is an agreement on housing retrofits. The Tyee has reported previously on efforts in the U.S. to create jobs by greening the country's housing stock.
"We have to spend a significant amount of money -- which is a good investment -- on retrofitting," says Sinclair.
It's something that the current Liberal government is already on board with. In early 2012, following amendments to the Clean Energy Act, the province announced plans to develop regulations that would allow home or building owners to undertake energy efficient upgrades at no upfront cost, and then pay the cost over time on their utility bill.
The City of Vancouver and Metro Vancouver have already launched building retrofit pilot programs. At the conference, program manager Jordan Fisher presented some preliminary findings on one initiative that provided 12 apartment building owners in the city with financing from VanCity to undertake retrofits.
The results have been promising, in terms of energy savings, cost savings and employment, said Fisher. "We estimate there were 35 to 75 people years of employment with this one project."
Trade unions are, not surprisingly, on board with policies and incentives that could see more jobs for certified skilled trades -- insulators and electricians in particular.
"Trades have been left behind in green energy discussions in the past," Adam Van Steinburg, assistant business manager with the International Brotherhood of Electrical Workers (IBEW) Local 213, told conference delegates at a session on greening the skilled trades. "But the trades have always been green."
Both the NDP and Liberals cite skilled trades training as priorities in their party's green agendas. Van Steinberg argued that the problem isn't necessarily a lack of skilled workers, but rather a dearth of firms and contractors willing to pay what a unionized tradesperson is worth.
He and his counterpart in the heat and frost insulators local, Lee Loftus, both cautioned against how such policies will play out in the construction industry -- particularly in the residential sector, where the underground economy and the undocumented, uninsured workers that it brings are viewed as a threat to wages and safety.
"I think it's a fairly serious problem," said Van Steinberg. "We have a lot of rules, but not a lot of enforcement." In his 10 years on job sites, he says he saw WorkSafe BC maybe two or three times.
What is a 'green' job?
If the labour and environmental movement can agree on policies to support green jobs, the question remains on how to sell this idea to the voting public.
Brad Kent, head of CUPE's environment committee, travelled from his home in Fort St. John to attend the conference. He said he doesn't think the phrase "green jobs" has much resonance with northern British Columbians.
"I don't think they actually have a concept of what it means," said Kent. "So, if I'm driving a truck, is that a brown job?"
The employment situation in his region is pretty good, says Kent, thanks to mining, forestry and oil and gas development. These are good paying jobs, though not necessarily unionized. And not necessarily green.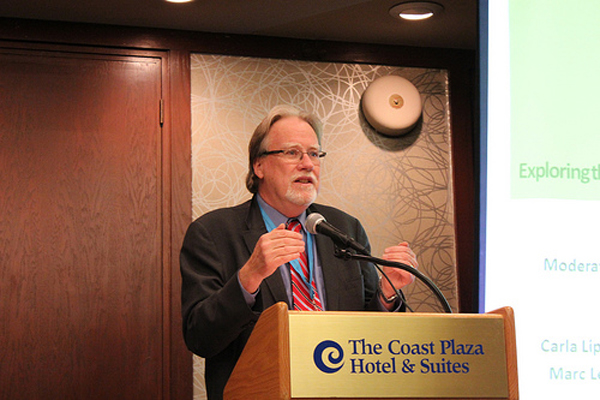 However, this development is driving demand for more energy, and potentially more jobs in the green energy sector.
Michael O'Connor is the CEO of Naikun Wind Energy Group Inc. He wasn't at the conference, but discussed some details of his company's proposed wind farm project in a phone interview with The Tyee. The project is worth roughly $2 billion, and would create thousands of hours of construction work over the three years it would take to build. After that, there would be 50 to 75 direct operating jobs associated with the project.
Driving this project is industrial development in the North, says O'Connor, who adds that as far as he's concerned, Shell Canada's plan for a $12-billion liquefied natural gas (LNG) plant in Kitimat, represents just the tip of the iceberg.
"The development up there, and the spinoff development, is going to be enormous. There's going to be electricity demand in that area that is really truly remarkable for this province," says O'Connor.
In June, the NDP came out in support of natural gas development, including fracking. Indeed, a lot of the green job creation that the NDP is talking about will come from making traditional parts of the economy more sustainable.
"Mining, and expanding the natural gas sector," says Fleming. "Managing carbon emissions, looking at the reclamation and environmental features that lower the impact of these kinds of traditional activities."
On the subject of LNG, Heyman told The Tyee that environmental groups recognize the province is dependent on natural gas royalties, but have serious concerns about natural gas obtained through hydraulic fracturing, and the carbon emissions of the industry itself.
"We really need to see this as a transition fuel to carbon free energy in the future," said Heyman.
(Heyman, a longtime NDP supporter and former president of the BCGEU, made it clear that he was speaking as an NDP party candidate. He also wears another hat, as the executive director of the Sierra Club of Canada.)
So is a wind turbine operator powering a liquefied natural gas plant a green job?
"Yes, it is," said Sinclair. "What we use the power for is a different question, in my opinion. You can't tie the two together."
Will LNG be a divisive issue this coming election?
"It may be," said Sinclair. "I think the one thing we've said about this group is that we want to find common ground, but we also want to find a place to talk about the tough issues -- not to avoid them. We need those conversations to happen."