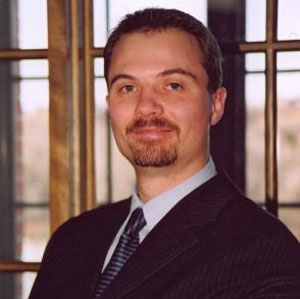 [Editor's note: This week's previous excerpts from The Armageddon Factor recounted how a B.C. battle over including anti-homophobic teaching in B.C.'s public schools galvanized conservative opposition and helped speed a Bible-based education movement across the country. Its most extreme edges, visited in today's installment, include a growing number of homeschoolers who distrust government and aim to train children ready to inhabit, and run, a Canadian theocracy.]
In Canada, the home schooling movement has been growing at a rate that is difficult for authorities to ignore. In 1979, an estimated 2,000 children were being taught by their parents; today, the Home School Legal Defence Association of Canada puts that tally at 60,000 to 80,000.
While Ontario claims the largest number of homeschoolers, the movement's chief momentum is in the West, where B.C. foots the bill for home-computer costs and Alberta picks up 16 per cent of the tab for those who comply with the provincial curriculum and submit to periodic tests. As home educators like to point out, the Internet has put even the most isolated students only a keystroke away from a vast electronic library and distance-learning tutorials.
To outsiders, homeschooling numbers might seem negligible, but the movement's collective clout is no longer dismissed -- at least not since the last U.S. presidential primaries. As the results from the Republican caucuses in Iowa rolled in late one January night in 2008, pundits were astonished to discover that the key factor responsible for transforming an obscure, guitar-playing former Arkansas governor named Mike Huckabee into the upset winner was his grassroots network of fellow evangelicals in the homeschooling movement.
While once most homeschoolers were left-wing hippies who'd dropped out of the straitlaced consumer culture of the 1960s, today more than three-quarters are conservative Christians recoiling from the moral free-for-all they blame on those long-ago summers of love. According to a 2003 survey, more than 85 per cent of Canadian families who opted to homeschool their children did so in order to teach them a particular set of religious and moral beliefs.
Amy and Ryan Bromilow, two homeschoolers attending a gathering of the Ontario Christian Home Educators Connection (OCHEC) in Hamilton, Ontario, aren't reluctant to own up to that motivation. "We want to keep our children pure the way my parents wanted to keep us pure," Amy says, "and to teach them Christian values."
Homeschoolers in Harper's circle
With her flowery skirt and fortress mentality, Bromilow might seem to fit the prevailing stereotype of the homeschooler, but that profile is changing as swiftly as the country's demographics. At the OCHEC conference, a handful of women sporting Islamic headscarves push strollers through the crowd -- one reminder that Muslims now make up one of the fastest-growing segments of the movement -- and homeschooling is no longer a strictly rural phenomenon. One former bookstore manager with a gold earring glinting beneath his shaved pate could pass for any urban hipster in the downtown Hamilton neighbourhood where he and his wife have chosen to teach their two daughters.
Even some of the leading players in Stephen Harper's Ottawa have jumped on the homeschooling bandwagon. Two Conservative MPs, Ontario's Jeff Watson and Ed Komarnicki, a former president of the Saskatchewan Home Based Educators, have homeschooled their children, and one of Harper's closest friends and advisers, former Conservative Party strategist Ken Boessenkool -- a lobbyist whose clients have included Taser International -- has opted to oversee his kids' education at home in Calgary.
Still, the biggest revolution is not in the size or the makeup of the movement but its public image -- a shift summed up in the title of a 2007 Fraser Institute study, "Homeschooling: From the Extreme to the Mainstream." In 1985, only 16 per cent of Canadian families approved of homeschooling, but by 2001, the number had ballooned to 41 per cent.
Some experts tie that jump to mounting disaffection with a one-size-fits-all education system, but another reason for the surge is the stratospheric test scores that homeschooled students have racked up. Research shows that children taught at home regularly outperform students from both public and private schools. Almost every Canadian university now accepts students who have been educated by their parents, as do the top addresses in the American Ivy League.
No matter how astonishing their academic achievements, homeschoolers face the assumption that they're social misfits -- shy, reclusive and inept at interacting with their peers after a life sequestered around the family hearth. In fact, one Canadian study reported the contrary: most homeschoolers were involved in at least eight outside activities a week, from church groups and field trips to sports teams.
Paul Faris, executive director of Canada's Home School Legal Defence Association, argues that students who are educated by their parents may actually be better socialized than their public-school counterparts. "They don't look at people and think, 'If you're not in my class, we have nothing in common,'" he says.
'Out to change our culture'
Not that Faris is unbiased. The oldest of seven growing up on a goat farm in southwestern Ontario, he was homeschooled himself, and insists he never felt deprived. He played on local hockey teams, went to high-school dances and won a scholarship to the University of Western Ontario, where he graduated from law school.
Now married to another homeschooled graduate, he is the new spokesman for the movement in Canada, a fervent advocate for the cause who defends families in court against overzealous social workers and lobbies for greater parental rights on Parliament Hill. As he points out, every legal clampdown on homeschoolers is provoked by the same question: "Whose child is it anyway? Is it your child or the government's?"
Intense and goateed, Faris is careful to tailor his message to his audience, as required. On the phone with me, he is cautious and low-key, downplaying his organization's Christian underpinnings and American ties. But addressing an insider crowd at the OCHEC convention, he metamorphoses into an aggressive cheerleader for a movement that some critics see as one of the most radical wings of the religious right. Listening to him, it becomes clear that he is not simply championing some homespun, do-it-yourself educational alternative -- a retreat from the rowdiness of the secular mainstream.
For Faris and his American allies, homeschooling is a political act with a profoundly subversive goal: to groom a new generation of fiercely motivated evangelical leaders capable of taking their place in society's power centres and creating a form of Bible-based government.
With their ability to think outside the box and their enforced history as self-starters, homeschoolers are perfectly positioned to become "spiritual change agents who are advancing the Kingdom of God," Faris tells the OCHEC crowd. "Homeschooling I believe is the most important movement in Canada right now," he says, "because we're out to change our culture."
'Satan in the public school system'
How do you change a culture? In the homeschooling movement, the answer comes without hesitation: one child at a time.
At the OCHEC conference Faris brandishes figures from The Barna Group, the U.S. religious right's favourite pollster, which warns that, by the end of a public-school education, 70 per cent of evangelical children will have lost their core beliefs. "You're putting your five-year-old in something that's designed to destroy his faith for six or seven hours a day," Faris says. "You think you'll counter that with what you teach him at home for an hour a night?"
If Faris's rhetoric sounds alarmist, it turns out to be only a pale Canadian imitation of that proffered by his mentors at the Home School Legal Defense Association (HSLDA) in the U.S.
"Satan has a good thing going in the public school system," wrote HSLDA's former senior counsel, Christopher Klicka, in his primer, Homeschooling: the Right Choice. One of two Americans on Faris's Canadian board until his death late last year, Klicka blamed that demonic romp on the courts which, in the name of neutrality, have "censored God and His principles" right out of the classroom.
"The future of liberty in our country and the very survival of the family may depend on our commitment to homeschooling," Klicka wrote.
The same argument has galvanized the modern homeschooling movement since the early 1960s when Calvinist theologian Rousas J. Rushdoony first promoted home education as the cornerstone for reconstructing a Christian nation. Among those who latched onto Rushdoony's theories was Tim LaHaye, the San Diego pastor who was one of the key organizers of the Moral Majority. In 1980, in the midst of the Cold War, LaHaye took Rushdoony's attack on secular education a step further in Battle for the Mind, warning that liberals and humanists were waging a propaganda campaign in schools that was paving the way for a Soviet takeover.
Unlike LaHaye's later Left Behind thrillers, the book failed to make a dent on bestseller lists, but it did win one convert: a brash, born-again law student named Michael Farris -- no relation to Paul Faris -- who had turned the Washington state chapter of the Moral Majority into its largest branch. So impressed was Farris with Battle for the Mind that he became the author's protege. He landed a job as national director of Concerned Women for America, the anti-feminist lobby set up by LaHaye's wife, Beverly, and moved to the outskirts of Washington, D.C., where he and his wife, Vickie, began homeschooling their 10 kids.
But what began as a private experiment soon turned into a full-time crusade.
How the homeschooling movement was founded
In 1983, Farris founded the Home School Legal Defense Association and soon earned a reputation as a media-savvy evangelist for the cause, grabbing headlines for branding the American education system "a multi-billion-dollar inculcation machine." Taking on laws that made homeschooling illegal in 45 states, often by requiring parents to hold a teacher's certification, he turned HLSDA into one of the most effective Christian lobbies, championed by the likes of Joseph Farah, founder of the ultra-right-wing news website WorldNetDaily, who sees homeschooling as the equivalent of a Christian survivalist movement -- a choice that "denies the government school monopoly what it craves most: the minds and souls of your children."
HASLDA's coffers and membership rolls have grown from an initial 200 families to more than 82,000 and expanded to Brazil, Germany, Japan and Taiwan. In 1994, Dallas R. Miller, an Alberta lawyer and homeschooling father of five, opened a Canadian branch in Red Deer, complete with HSLDA's U.S. logo, mission statement and two of Farris' top lieutenants on its board.
A year later, Miller played a key role in a Canadian case that sent shivers through homeschoolers across the continent. In Newfoundland, a Seventh Day Adventist couple was charged with truancy for refusing to enroll their children in public schools, despite the fact that they had asked two different school boards to OK a curriculum drafted by their church. When they still refused to comply, social workers descended on their home, seizing their three kids, including a five-year-old not yet legally required to be in class, and placing them in foster care for 10 traumatizing months.
A judge finally overturned the order, but Miller later cited it as an example of bureaucracy gone wild, the sort of consequences that could arise from the United Nations Declaration of the Rights of the Child, which the homeschooling movement opposed as a direct threat to parents' rights.
In Virginia, Michael Farris decided to use his homeschooling celebrity as a springboard to politics, running for the lieutenant governor's job. But in a 1993 race that commanded national attention, his rivals had no trouble painting him as an extremist, a pal of Jerry Falwell's who had once tried to ban The Wizard of Oz from schools. His political career was over before it began, but he was determined to ensure that a new generation of young evangelicals would not meet the same fate.
Welcome to Patrick Henry College
In September 2000, in a former cornfield outside Purcellville, Virginia, Farris threw open the doors to a cluster of red brick, neofederalist buildings that he christened Patrick Henry College, an elite training ground for the cream of the Christian homeschooling crop.
Financed in part by the profits from Tim LaHaye's Left Behind bestsellers, the college has been dubbed "Harvard for homeschoolers," but its goal was not merely to create a fundamentalist version of the Ivy League. Farris set out to produce a new breed of crack spiritual warriors who could take over key seats of influence in government, law, business and even Hollywood.
As he saw it, his own generation had played the role of Moses, bringing Bible believers to the brink of political power. Now, it was time for a new generation -- what he calls "the Joshua generation" -- to lead the way into the promised land, establishing a true Christian nation in Rushdoony's theocratic mold. As Farris likes to tell every class, "You are the tip of the spear."
A decade after its opening, Patrick Henry boasts a waiting list. Skeptics rolled their eyes when Farris told the New York Times that some parents expected him to churn out a new crop of Christian Supreme Court justices, but four years later, they were stunned into respectful silence when Patrick Henry's debaters beat the Oxford University team in an international mootcourt competition staged in England under British law -- a triumph they repeated the following year.
Prepared to 'take back the land'
Still, Farris's overriding goal is to groom Christian foot soldiers who will, as he euphemistically puts it, "take back the land." Students collect academic credits for working on election campaigns -- almost all of them toiling for Republicans -- and courses include hands-on instruction on how to run a politician's office and interpret polling results.
But it is the college's mandatory three-month internships in government that have turned its rolls into a farm team for Washington's right-wing power structure. In 2004, that program came to light when one sharpeyed media scribe noticed that, of 100 interns in George Bush's White House, seven were from tiny Patrick Henry, an institution so obscure that few liberals were even aware of its existence. One of those students worked as an aide to Bush's shadowy strategist, Karl Rove.
Known for their unwavering patriotism and Puritan work ethic, Patrick Henry grads have also been sought out by the military and the CIA, and dozens now work as full-time congressional aides or analysts within the bureaucracy which makes up Washington's powerful permanent village. When talking to the mainstream media, Farris downplays the implications of seeding politics and the public service with his young Christian guerillas. "The goal is not a political coup or the establishment of a new Israel," he wrote in The Joshua Generation. "It is about raising men and women of faith who, because they love God, refuse to sit silently by while their nation hates what He loves and loves what He hates."
For most Canadians, Patrick Henry College sounds like a pipe dream -- yet another product of the superior numbers and zeal of the American religious right that could never happen here. What few seem to realize is that such an institution already exists in this country, one that shares many of the same aims and access to power, and is already making its mark on Parliament Hill.
Tomorrow: BC's Trinity Western University creates an Ottawa base for the political 'Joshua generation.'