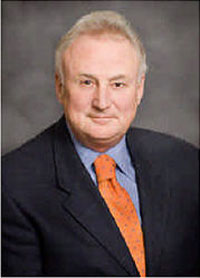 The British Columbia government's push for greater power to collect and widely share citizens' personal information should be refused given the province's dismal recent record at protecting privacy, acting information and privacy commissioner Paul Fraser on Wednesday told a committee reviewing British Columbia's freedom of information and protection of privacy act.
"The government had not yet established what we call a 'culture of privacy,'" said Fraser, referring to his office's conclusion from a recent investigation into a privacy breach. "That's not just a buzz word. It's a real expression of concern."
The commissioner offered several recommendations for improving access to government records, but argued that it is unnecessary to change the act's privacy provisions.
Last week senior government officials told the same committee that they needed sweeping new powers to collect people's information, without their consent, and share it across the government as well as with non-governmental organizations and the police. They also wanted to be able to have that data stored outside of Canada.
They made the arguments as the government proceeds with a $180 million integrated case management system that will include computer files shared between the ministries of child and family development and housing and social development.
This week Fraser took a sceptical look at the government's pitch, drawing on recent examples of government privacy problems. "Expediency has consistently trumped privacy," he said. "Information is not being managed properly now, so how does that portend for the future?"
Act already allows data sharing
Changes to the act should be made based on evidence, not just on unquestioning acceptance of the government's arguments, Fraser said. While he said he doesn't dispute the government's desire to share information, any changes to the act should be made with extreme care and the government should not abandon privacy to do it.
Last week the government officials' presentation ran through several examples of why ministries need more ability to share information. In each case, including a homelessness intervention program, a woman who wasn't warned of her partner's criminal record, community courts and the government's use of social media like Facebook and Twitter, it would be helpful to be able to share more information, they argued.
In his response, Fraser today said none of the examples the government raised were actually blocked by the act. "All of the examples are either permitted or are underway," he said.
In some cases his office had been consulted and had authorized the information sharing. In others sections the act allowed for information to be shared. In the case of social media, Citizens' Services Minister Ben Stewart was able to issue an order under the act to allow the use.
"The examples provided in our review are not provided in order to try to embarrass the submissions you've already received but to show you that FIPPA does work rather than does not work, as has been suggested," Fraser said. "They do, however, serve to illustrate the lack of training and the understanding of public servants and the need for leadership and direction within the government."
Rather than rewrite or eliminate the rules, he said, the government should provide leadership and clarity around the existing rules. He suggested creating a Chief Privacy Officer position within the government to act as a resource and help public servants understand how the rules work.
Minister disagrees with commissioner
The committee is hearing a wide variety of opinions from people who use the FIPPA on a regular basis, said Minister Stewart.
Asked about Fraser's suggestion that the act already allows the government to share information in many situations, Stewart said, "We probably don't agree on exactly how the act can be interpreted in terms of being able to use the tools that we'd like to be able to use to help people in British Columbia."
Stewart said he met with former commissioner David Loukidelis on these issues. "We want to work with the commissioner's office in terms of finding the right solutions so that we can make changes that will help both our office be able to do what we need to be able to do in government and make sure we maintain the privacy of British Columbians."
The committee's co-chair, NDP citizens' services critic Doug Routley, said he was encouraged by Fraser's comments on the act.
The fact that the government is failing to live up to the privacy provisions in the FIPPA is not a reason to get rid of the law, he said, emphasizing Fraser's position that meeting the government's recommendations for changing the act would negate its privacy protections.
Fraser also made a few suggestions to improve access to information which Routley said the NDP support.
Fraser called for adding a "duty to document" that would require officials to record at least a minimum of information about government decisions. With the government moving towards an oral culture, his office gets hundreds of complaints about situations where ministries have no documents related to their decisions, he said.
He argued for more proactive disclosure of documents and advocated following American President Barack Obama's lead and routinely releasing more records and creating electronic reading rooms where citizens can find government documents.