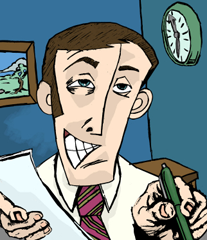 Ten years ago, provincial Liberal leader Gordon Campbell told those attending a party fundraiser he would run "the most open and accountable government in Canada."
He repeated that pledge in his 2001 election platform. And, after winning a landslide victory, Campbell told reporters, "We intend to open up our legislative institutions and we intend to be the most open and accountable government in the country."
But, eight years later the Liberals haven't quite managed put their money where their mouth was.
More for servicing FOIs...
According to rough estimates provided by the Ministry of Labour and Citizens' Services, the Campbell administration spent $3.3 million on freedom of information operating expenses during its first full fiscal year in office.
That spending is forecasted to have increased by 60.6 per cent in 2008/09 to $5.3 million.
But that's not much money when compared with the amount of funding allocated to the Campbell administration's public affairs bureau -- the office that British Columbia Freedom of Information and Privacy Association executive director Darrel Evans calls the government's "spin machine."
Budget documents show the bureau's operating expenses have increased by 30.7 per cent between 2002/03 and 2008/09 -- from $28.2 million to $36.9 million.
Which means, for every dollar spent on freedom of information in 2008/09, the government is forecasted to have spent $6.98 on the bureau.
Moreover, the number of employees working in public affairs significantly outnumbers those responsible for processing freedom of information requests -- 216 full-time equivalencies to 90 in this past fiscal year.
'Breaking the law daily'
In fairness, that's still 47.5 per cent more freedom of information employees then there were in 2002/03.
But that doesn't comfort Evans, "The Liberals were aware under [NDP Premier Glen Clark] that the system was underfunded. And they said they would ensure the resources are available so that all provincial government bodies are able to meet or beat statutory disclosure timetables."
Today, though, "the system has about a third of the funding it should have to function and meet statutory deadlines. That means they've placed their own government in the position of breaking the law daily."
Indeed, according to Information and Privacy Commissioner David Loukidelis, just 71 per cent of freedom of information requests were processed on time in 2008. And that rate decreased to 49 per cent for requests filed by the media.
"It's a culture of dysfunction and cynicism," said Evans. "Look at the vast sums of money the government spends on putting its spin on information and giving the public the information they want them to have in order to control the public opinion environment out there. This is what they're spending on giving out the information they want the public to get. What are they spending on what the public wants to get?"
The Liberals have yet to respond to a request comment placed yesterday.
Total government ministry freedom of information operating expenses (estimate)
Fiscal 2001/02 - $2,200,000.00
Fiscal 2002/03 - $3,300,000.00
Fiscal 2003/04 - $2,900,000.00
Fiscal 2004/05 - $2,700,000.00
Fiscal 2005/06 - $4,400,000.00
Fiscal 2006/07 - $4,600,000.00
Fiscal 2007/08 - $5,200,000.00
Fiscal 2008/09 - $5,300,000.00
Public affairs bureau operating expenses
Fiscal 2001/02 - $34,523,000.00
Fiscal 2002/03 - $28,298,000.00
Fiscal 2003/04 - $39,486,000.00
Fiscal 2004/05 - $32,531,000.00
Fiscal 2005/06 - $24,924,000.00
Fiscal 2006/07 - $29,451,000.00
Fiscal 2007/08 - $35,837,000.00
Fiscal 2008/09 - $36,994,000.00 (forecast)
Office of the information and privacy commissioner operating expenses
Fiscal 2001/02 -- $2,228,291.00
Fiscal 2002/03 - $2,029,139.00
Fiscal 2003/04 - $2,027,466.00
Fiscal 2004/05 - $2,027,466.00
Fiscal 2005/06 - $2,174,787.00
Fiscal 2006/07 - $2,157,267.00
Fiscal 2007/08 - $2,314,703.00
Fiscal 2008/09 - $2,929,643.00
Full-time equivalencies responsible for processing freedom of information requests
Fiscal 2001/02 - 61
Fiscal 2002/03 - 61
Fiscal 2003/04 - 58
Fiscal 2004/05 - 54
Fiscal 2005/06 - 77
Fiscal 2006/07 - 81
Fiscal 2007/08 - 89
Fiscal 2008/09 - 90
Full-time equivalencies responsible for public affairs and media relations
Fiscal 2002/03 - 241
Fiscal 2002/03 - 235
Fiscal 2003/04 - 180
Fiscal 2004/05 - 182
Fiscal 2005/06 - 197
Fiscal 2006/09 - 207
Fiscal 2007/08 - 214
Fiscal 2008/09 -- 216 (forecast)