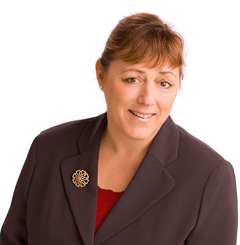 British Columbia is paradoxical when it comes to gender equality in politics.
On one hand, we are a province of firsts: Rita Johnson (appointed premier in 1991) was the first woman in Canada to head a provincial government, Mary Ellen Smith (appointed to B.C. cabinet in 1921) was the first female cabinet minister in Canada, and in 1991, we had proportionally more women representatives (25 per cent) than any legislature in the country.
But since then, British Columbia's representation by women has been trending downwards -- unlike most jurisdictions which have held steady or increased, says Lynda Erickson, an SFU professor who specializes in Canadian politics.
At the annual convention in November, members passed a motion requiring the party to nominate women in 30 per cent of seats not currently held by the NDP. The decision generated some controversy at the time, but since then, the NDP have surpassed that goal; 42 of its 85 candidates are women.
As a result, this election will see more women running for office than any other election in B.C.'s history.
Although that's no guarantee there will be more females sitting in the 39th legislative assembly, here's a look at a few ridings that have the best shot of boosting the current number (16 of 77 members), and why some say it matters.
Comox Valley
Leslie McNabb is the NDP candidate here, one of the NDP's female-designated ridings. The odds of this long-time forestry worker winning the race increased with the death of Liberal incumbent Stan Hagen, a veteran politician and cabinet member, in January. Courtenay councillor Don McRae was nominated to run for the Liberals instead.
McNabb acknowledged that Hagen's death did "open up the field."
"It's hard to knock off an incumbent and it's harder to knock off an incumbent who was a minister," she says. "I don't think it will change the campaign or strategy much."
Although this will be McNabb's first campaign, she's no stranger to politics. Through the United Steelworkers, she has lobbied the provincial and federal governments on childcare, labour and safety issues, and has served as a mediator
"I have always been ready to stand up for myself," she says. "Going into the logging industry 30 years ago wasn't the easiest thing to do but the pay was really good. I tried being a daycare worker, a flight attendant, and those things paid really, really lousy money."
McNabb says that she wishes the NDP didn't have to set a quota for women candidates, but thinks it's necessary.
"When you look at the fact that we're behind Iraq and Afghanistan in terms of elected women, I think something has to change."
Port Moody-Coquitlam
This is another NDP female-designated riding, one that Liberal incumbent Iain Black won by a six point margin in 2005. This time, he's being challenged by Dipper Shannon Watkins, a 27-year-old former Port Moody councillor.
She says she does try to appeal to women when she is campaigning.
"It's interesting to see who comes to the door and who's making decisions in the house," she says. "Quite a few men come to the door and say 'Oh, I'll talk to my wife about it.'"
"In terms of women and equity, childcare is a big issue. I don't have children but there are a lot of candidates who do have young families and my hat goes off to them."
Port Moody-Coquitlam is a riding Black will have to fight hard to keep. According to Tyee analysis, newcomer Pat Zanon is another woman who could wrestle a seat away from Liberal Dave Hayer, in Surrey-Tynehead.
Will the NDP's strategy elect more women?
"Historically, if you look at the representation of women, it's not necessarily a great strategic way to go," says Paul Kershaw, a UBC professor who specializes in gender politics.
"I don't think any political party can campaign with a woman or a man in a particular riding as a strategy," he says.
However, Kershaw does think the possibility of elected a female premier could attract some women voters in the same way that Hillary Clinton's campaign did.
"The problem is that Carole James hasn't so far really marshaled all that much interest in her as a political leader," he adds.
"I think the most interesting question is, why don't women tend to run for office as regularly as men?"
One of the reasons, according to Kershaw, is the fact that women are less likely to take jobs that require them to travel and be away from their families, because they typically carry most of the burden of running a household.
Mary Polak, the Liberal incumbent in Langley, says the move to a set schedule and the elimination of night sittings in the leg made a big difference for female members.
"In the past, to have to be there until nine every night in the week meant that they couldn't travel home," she says. "Certainly, we are always on the lookout for more things to modernize what we do as a legislature."
Polak says that, in her experience, not enough women get themselves involved at the campaign level. "And women in business are far less likely to donate than men," she says.
'More women in caucus makes a difference'
Women also tend have less confidence in their skill set, says Jane Staschuck, director of women's programs at the B.C. Federation of Labour.
In March, she ran a campaign workshop in Harrison aimed at women involved in NDP or union campaigns. It included separate streams, one for beginners that addressed the basics, and one for those ready to take campaign management roles.
"Initially, I though there would be double the number of people in the basic stream, but it was surprisingly even," she said.
"Women are starting to really get why having more women in caucus makes a difference when it comes to talking about issues like pay equity and child care and quote unquote women's issues," she said.
"Those issues become the priority for the government when you have a broader range of women at the table, rather than just lobbying all the time."
Vancouver-Fairview is one riding where a female MLA is guaranteed (all three candidates are women), although it won't increase the proportion of women currently in the leg since the incumbent is the NDP's Jenn McGinn.
Newcomer Vanessa Violini, the Green candidate, says her reason for running was the party's strong support for BC-STV.
"With the system that we have now, what happens is it leaves a high percentage of voters without real representation. It also distorts the gender balance. In countries that have proportional representation, there are more women and minorities. I think it gives a more accurate representation," she said.
Related Tyee stories: