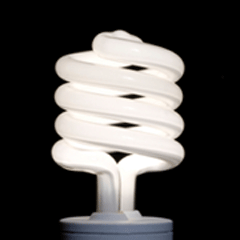 [Editor's note: Back by popular demand, The Tyee again is offering its readers a series of New Ideas for the New Year. We're publishing a new one every weekday from Dec. 22 through Jan. 2. They're intended to get everyone's problem-solving, creative thinking going for 2009. Later in January, we'll be asking you to suggest your own new ideas for the new year, and will publish a selection.]
Rashid Sumaila is worried that global fishing hauls of more than 100 million tonnes a year won't leave much for future generations.
And he describes the industry as "dying," an unsustainable and unviable monster largely kept alive by huge government payouts in rich countries.
Maybe, Sumaila thinks, it's time for governments to pull the plug.
Subsidies currently account for at least 20 per cent of the industry's profits, so cutting them drastically should translate into fewer fishermen and more fish in oceans, rivers and lakes.
That doesn't mean Sumaila, who is acting director of the University of British Columbia's Fisheries Centre, opposes public assistance for fishermen. In fact, he is currently working on a report that will look into ways to ease their problems.
He'd like to see governments redirect public money -- especially from pricy fuel subsidies that account for $6.4 billion annually -- towards buying out willing fishermen and retraining them in another field.
Always a catch
Though Sumaila grew up hours from the ocean in Nigeria's arid north, he was well aware from a young age of the importance of fishing to West Africa.
The region now faces economic and nutritional challenges due to depleted fish stocks caused in part by European fleets -- benefiting from fuel subsidies -- that travel beyond their own exhausted waters.
"Tomorrow what will you do?" he asked. "Go even further?"
He applies to fuel subsidies a lesson his parents taught him as a young boy about taking money that seems to have no strings attached.
"There is some money, even if you see it lying on the table alone, don't touch it," he said. "Why did they say that? Because the consequences can be heavy later."
Sumaila said more research is necessary to determine how much of a global reduction in fishermen is needed to help save the planet's fish stocks. But he estimated somewhere in the order of 30 per cent would do the trick. Those cuts wouldn't be across the board though, because stock problems vary in severity according to time and place.
Over the medium and long term, Sumaila believes replenished stocks will mean more fish in the markets. In the short term, he said, people in wealthy countries where other options exist could stand to consume a little less fish.
The picture in Canada
In Canada, fuel subsidies are relatively small -- at $93 million, a mere fraction of what major funders like China, Japan and the EU give -- but seasonal employment insurance payments amount to a big subsidy.
Sumaila thinks this country would benefit from publicly funded retraining to alleviate resource strains. The collapse of cod stocks off the coast of Newfoundland in the 1990s cost 40,000 people their jobs. And a report released earlier this month warned overfishing is pushing salmon stocks to the brink of collapse.
To those who say that fishing is not just a job, but a lifestyle few fishermen would willingly give up, Sumaila offers some evidence he admits surprised even him. A study conducted by one of his graduate students on Hong Kong's fishermen found that fully three-quarters of those surveyed would gladly change careers so long as they received compensation and training to allow a switch to industries like tourism and recreation.
So far, he noted, there is not much talk along those lines in Canada. In fact, he came under fire from MPs representing Maritime ridings when he made a presentation in Ottawa earlier this year.
But Sumaila said he's received positive feedback from professional fishermen in the same part of the country.
"We need to make more noise," he said.
Related Tyee stories: