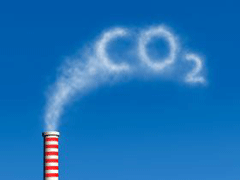 The B.C. government is dropping controversial secrecy provisions from its climate change legislation.
But opponents of the legislation say it still allows the government to design a key piece of its climate change strategy in secret.
Last week, in a little-noticed move, the government announced amendments to climate change Bills 16 and 18. The bills had been criticized for creating what one group called "a wall of secrecy" around corporate greenhouse gas emissions.
B.C.'s information and privacy commissioner David Loukidelis wrote to two cabinet ministers earlier this month, complaining that parts of the two bills represent "a significant encroachment" on freedom of information provisions.
Confidentiality provisions in the two bills, which would have kept information provided by corporations secret, were a "matter of significant concern," the commissioner wrote.
The government amendments replace the confidentiality sections with standard government freedom of information language, said Darrell Evans, of the Campaign for Open Government.
Evans called the move a major reversal.
"They climbed down," Evans told The Tyee.
"It looks like us, with the Opposition, the commissioner, and [Liberal MLA] Blair Lekstrom all seemed to have an effect. Which is great."
Bill still flawed say critics
In terms of the battle for freedom of information, the government's decision "is just a matter of holding ground," Evans said. "It's not progress. Holding ground is progress in FOI, believe me.
"Unfortunately, that's the way it is. Governments just continually reassert [secrecy] and bureaucrats even more than politicians tend to want to keep secrets.
"It's a knee-jerk thing."
Wilderness Committee executive director Andrea Reimer and New Democratic Party environment critic Shane Simpson both welcomed the amendments, but argued that there are still serious flaws in Bill 18, which sets up a cap and trade system.
The bill, Reimer told The Tyee, "hands government a blank cheque to hand industry a blank cheque."
The bill creates the framework for a system that would regulate the carbon emissions of big polluters, but doesn't give any details on how the system will work.
The details will be set by regulation, which means they are left to the B.C. cabinet to work out in secret.
Complex system, huge money at stake
In general terms, the cap and trade system will set an overall limit, or cap, on GHG emissions. Polluters would have to obtain permits to emit; a company that emitted less than its limit could sell its excess credits to companies that go over their target.
Such systems are highly complex and there are many questions around issues such as the level of the cap, which types and size of polluters are covered and whether it is best to auction the permits or give them away.
These and other issues are being thrashed out by the Western Climate Initiative, a body that includes B.C., Manitoba, Arizona, California, Montana, New Mexico, Oregon, Utah and Washington. (Quebec announced last week that it is joining, as well.)
The WCI is expected to come up with detailed recommendations in August that will reflect the input of governments, industry and environmental groups.
Bill crafted too soon?
Reimer said the government should wait until the WCI recommendations are released before bringing in cap and trade legislation.
"The fair way to do it is to pull the bill off the table, which is what the NDP has been asking for, and wait until we see what the law around actual cap and trade is going to be -- whatever comes out of the WCI," she said.
That way it would be possible to have a public debate around the design of the system rather than leave it to cabinet, Reimer said.
"Why pass legislation to hand government the ability to create legislation in secret?" she asked. "Especially on something like this. Not all cap and trades are created equally. You want to know that the way it's being created is fair."
"The way to deal with it is just simply to wait until WCI is done and then legislate it in the fall session. That would be the obvious, logical, fair, publicly accountable way to do this."
Polluter influence questioned
By leaving the details to regulation, rather than legislation, the government is "circumventing legislative traditions that are hundreds of years old in our parliamentary system," she said. "I find it very concerning."
Both Reimer and the NDP's Simpson noted that the governing Liberal party has received substantial donations from big polluters.
Simpson said the public doesn't know what influence these companies are having on Liberal climate change policy. The process should be as open as possible to ensure it is fair, he said.
He said the government should send a legislative committee out to hold hearings on cap and trade, the carbon tax and the recommendations of the government's climate action team. The committee could report back in the fall and the legislature could spend some time discussing its findings, he said.
Related Tyee stories: